Our resort on the island was amazing. Seriously, if we never would have set foot off the resort grounds, we still would have had a ball. We were right on the ocean and there were activities to keep up busy and entertained all day. Not to mention the resort was so huge that there was actually a tram system and boat rides to take you from one end of the resort to the other.
After staying at our resort, I think I discovered my dream job. Training dolphins. There was a dolphin center at the resort and every morning we would watch the girls feed the dolphins. Then the dolphins would usually keep us all entertained by doing tricks. Dolphins are the most interesting creatures. We could have swam with the dolphins for about a thousand bucks a person. We decided just looking at them would be easier on our wallets. There was a girl who would shoot peoples' sessions with the dolphins though, so they could take home a video of their expensive swim. And I got real excited because I thought, "I'm studying broadcast journalism. I could totally handle that camera, stand in some water, and get quality shots of kids laughing while they pet dolphins." Now doesn't that just sound like a job that makes you go home smiling every day?
While we didn't swim with dolphins, we did swim with sea turtles. Snorkeling alongside the sea turtles was hands down the highlight of the trip for me. There were a few times we would run into a whole gang of turtles and we would be surrounded. And I loved it. I loved looking to every side of me and seeing the turtles lazily swim by my side. They are such ancient and wise looking creatures. I was so tempted to reach out and just hug one, but apparently that's illegal. My brother and Brian basically had to drag me back in to land when our time was up with snorkeling equipment. I'm obsessed. I'd snorkel every day if I could.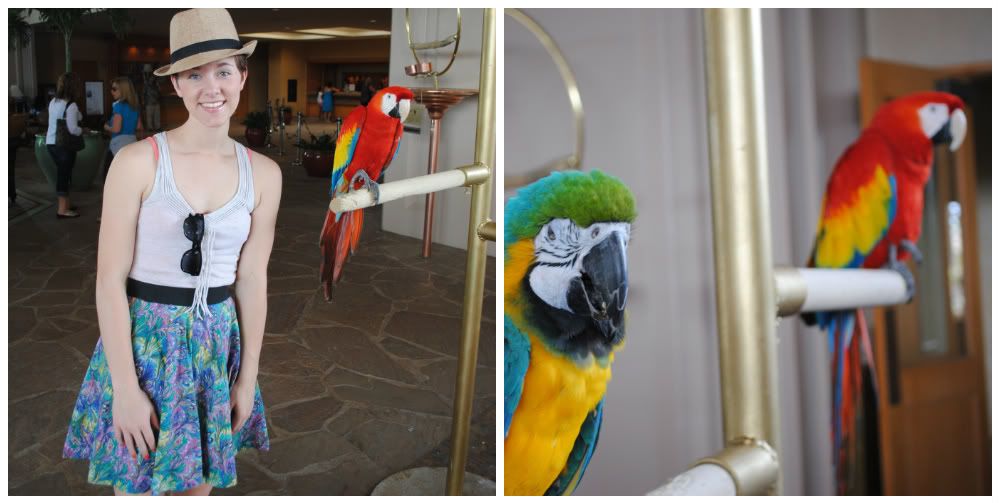 Hopefully one day I'll finish talking about this trip and I can move on with life. I think with the amount of pictures I have left, there will be around three more posts? Stay tuned. In the meantime, eat some pineapple and do some hula. We'll all pretend we're on the islands of paradise.