I have one simple confession.
I love going to the theater. And I don't mean the movie theater, I mean the theater of art, where I can watch musicals or ballets. Where I can listen to beautiful music that is created from the orchestra pit, where I can watch the story unfold on the stage, where the colors of costumes and backdrops can captivate me, where I can quickly grow attached to the characters and feel like they are my friends, where I can feel my face beaming with happiness as I loudly applaud at the end of each act, and where I almost think my eyes might be swelling with tears as the curtain closes and the talent gives one last deep bow.
I love it. Just love it. And I just wanted to say so.
I also love how going to the theater instantly makes me feel like more of a lady. A classy, sophisticated lady. I wear my best dress, I put nylons on, I swish on extra eyeliner and even bust out some lipstick, I strut around in my highest heels, and I hold Brian's hand as we walk through with our tickets and carefully find the way to our seats.
Tonight, Brian took me to The Nutcracker. I am now, at this moment, possibly the happiest girl alive. I have been humming all the songs ever since and parading around the house (perhaps I've even tried twirling around on my toes on our kitchen linoleum).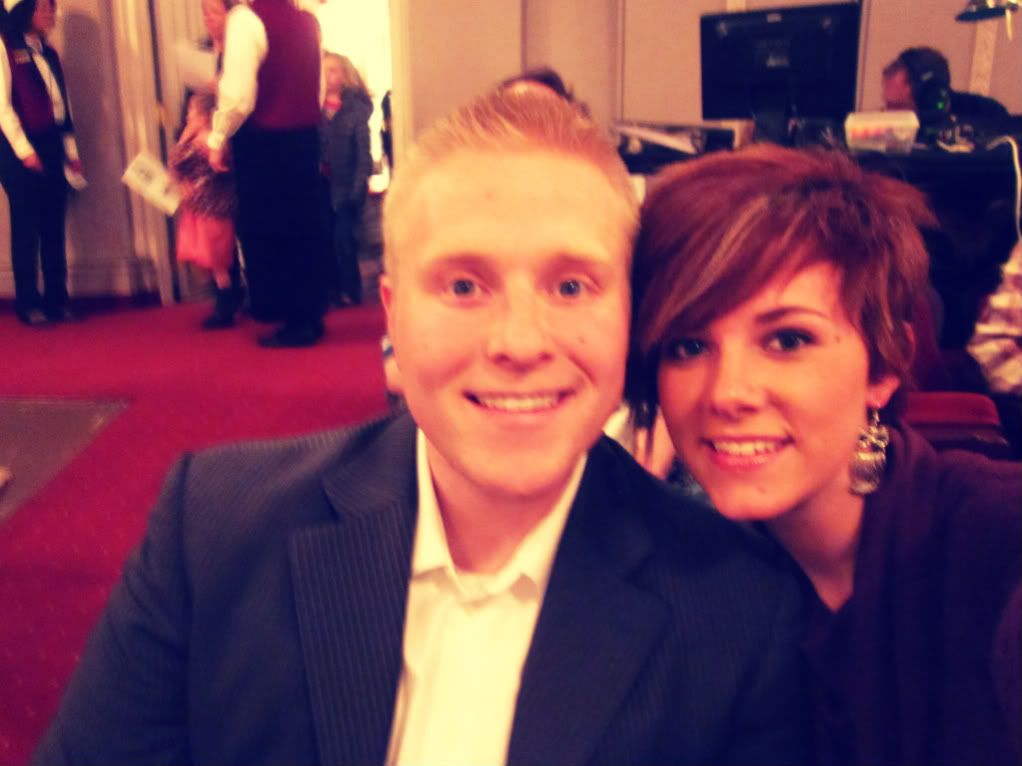 (I snapped a quick pic before the show started. I turned the flash off so I wouldn't disturb the peeps behind us.)