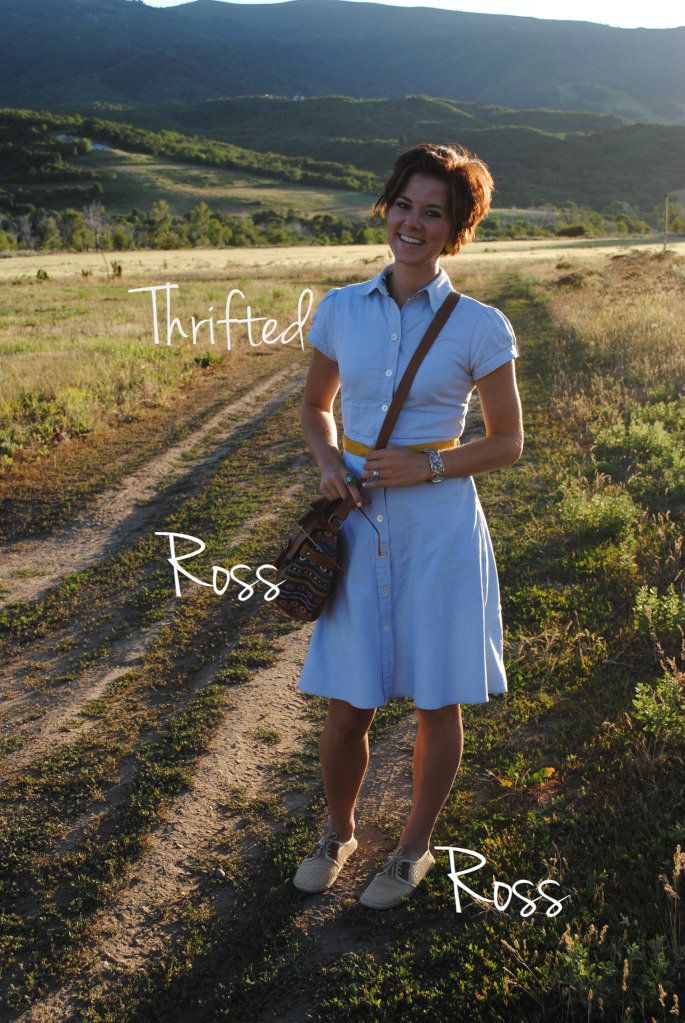 shades: F21, earrings: Target, dress: thrifted, belt: Head Over Heels, watch: fossil, shoes: O'Neill via Ross
Let's discuss something. I'm a girl of simple things. If you haven't noticed from these Sunday Best posts, my choice of clothing usually consists of things from secondhand stores, Ross, Target, Forever 21, and Old Navy. I buy things on clearance. Always. I'm a scrounger. I keep all my change. I'm very paranoid about the amount of money kept away in my savings. A lot of people would probably consider me a cheap skate.
And I don't have a problem with that.
I think a lot of my conservatism with money is a result of where I come from. You see, I'm a small town Idaho girl. When I first came to school in Utah and people found out I was an Idaho girl, the redneck jokes instantly came out. And the most common question asked (both jokingly and in total seriousness) was, "Oh, so do you live on a farm?"
At first it bugged me. Because quite frankly, I know a lot of Utahns who are more redneck than any of my Idaho friends. And no, I did not live on a farm. But the more I think about it, just because my dad isn't a farmer doesn't mean I don't have that farmer's daughter mentality. You know the phrase, "it takes a village to raise a child"? I've seen that happen first hand. I, myself, am a result of it. My high school graduating class had a whopping 42 people in it and I knew each of those 42 people since we were around five years old. I sometimes helped my good friend (who was a farmer's daughter) do her chores. When I was little, I thought it was the grandest thing to ride the four-wheeler, set up gopher traps, and spend evenings on the tractor with my grandpa (who was also a farmer). I spent many summer nights in high school not sure what time my date would pick me up because he had to finish moving pipe first.
And recently my dad bought pigs and sheep. So I guess he's aspiring to be a farmer. So yes, I will proudly accept the title of farmer's daughter. And I will proudly keep buying cheap clothes. If it costs less for me to feel good about how I look then I'm super fine with that.
Also, I just want to mention that I love this dress. Probably one of my favorite summer staples in my closet. And it only cost me four dollars. Thank you, DI.
Three cheers for that small town feel, saving money, and most of all for potatoes!