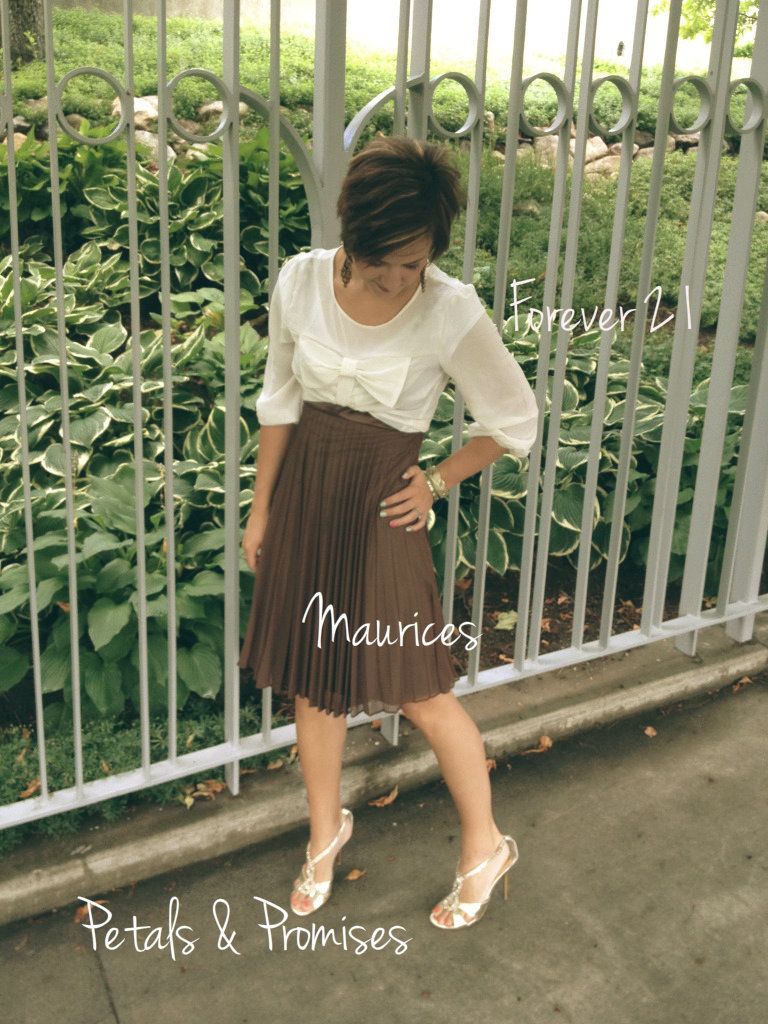 blouse: Forever 21, dress: Maurices, heels: Petals&Promises, earrings: gift, bracelets: H&M
My go-to style is always in earthy tones. Browns, greens, deep oranges, and golds. So this morning when I woke up late, I went with my go-to colors. Brown dress, cream top, and lots of gold and green accessories. So even though we wandered into our church house at the regular five to ten minutes late, I managed to not feel too frazzled as I was in my earthy tones with my favorite bangles jingling on my arm.
And as for all the crazies always asking me when Brian and I think we'll start having kids. . .let's work on getting just the two of us to church on time. Then we'll talk.