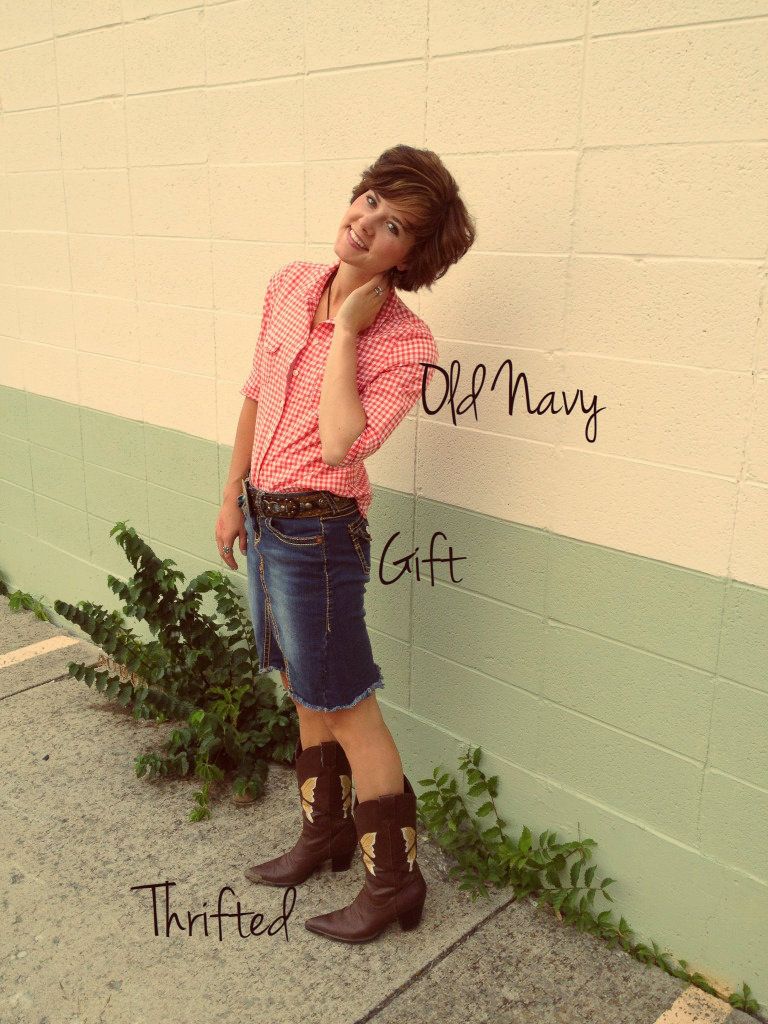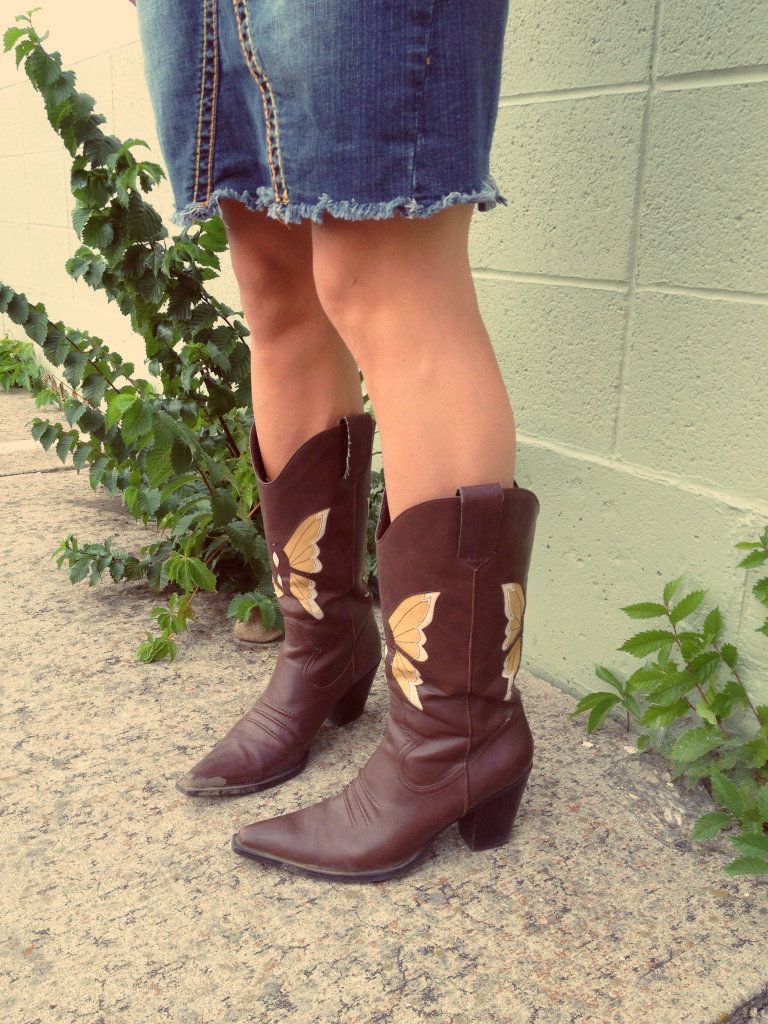 button up: Old Navy, belt: JcPenny's, skirt: gift from the madre, cowboy boots: thrifted, ring: thrifted, necklace: created from my smashed penny from Jackson Hole
For the last week, Brian and I were only allowed to listen to country music. All in preparation for my hometown's rodeo. The rodeo coming to town is a huge deal where I'm from. I actually told Brian the other day, "The summer that I'm not excited for the rodeo will be the summer I know I've become a boring adult."
Turns out I'm not boring. . .not yet! This is the one weekend out of the year that I get to put on my most cowgirl worthy attire. This year was no different. I put on the button up, the belt buckle, and pulled my boots (which I scored for five bucks) on my feet and I instantly felt ready to hoot and holler for some bull riders and barrel racers.
There is nothing quite as American/redneck/country/lovely as going to a rodeo. At one point, they turned the lights down and the music up, and started blasting off fireworks (this was just before the bull riding, mind you). People started going nuts and my brother leaned over to me, laughing, and said, "This is so redneck." And I laughed too and said, "I know! Isn't it great?" If you haven't been to a rodeo, I highly suggest adding it to your bucket list. Just make sure you buy some boots before you go!