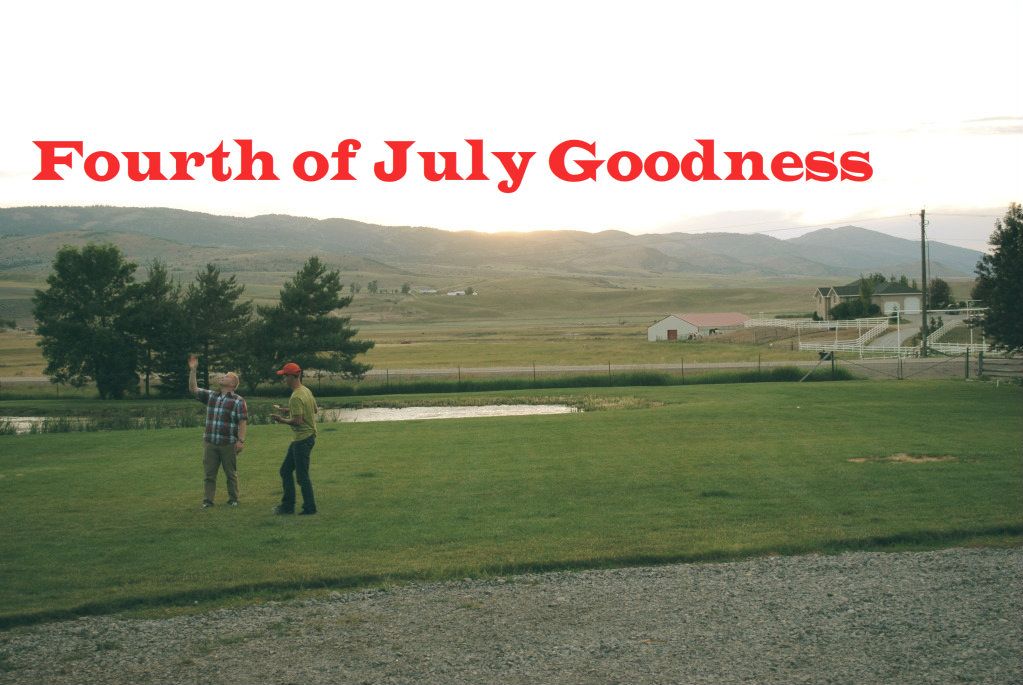 Our first 4th of July as a married couple was a busy one. I guess you could say twice the family means twice the fun. We started the morning bright and early with the Weller family at their community breakfast. After stuffing ourselves with waffles, bacon, and scrambled eggs, we went over to the community celebration. While there, Brian and I raced each other through a blowup obstacle course. We were the only adults in line, but we couldn't resist some friendly competition. I totally won. Brian put up a good fight though. And in the process of winning, I burnt up both of my knees from diving and sliding around. Worth it.
After spending some time at the celebration, we went back to my in-laws house and changed into our swimsuits. Then in the heat of the day, we hit up the lake and took the tube out behind the boat. I would have enjoyed riding around on that tube for the remainder of the day, but all good things must come to an end. Especially since we had to get cleaned up and drive up to Idaho to be with my family for the evening.
That night we had a barbecue at my grandparents' house (Mom's side). We ate ribs and chicken which was cooked to perfection on the grill. We also feasted on fruit, cornbread, homemade mac&cheese, salads galore, and yummy desserts. We played frisbee and watched the sun set. When it finally got dark enough, we did some ground fireworks and goofed around with sparklers. And to wrap up the night, we watched Back to the Future outside with the help of a projector and screen. It was set up surrounded by pine trees and a bright moon shone overhead.
We ended up getting home at around two in the morning. That's a little late for us married fogies, but it was a wonderful and perfect day. I feel so blessed to be close to all kinds of wonderful family members who we love so much. I'm sad to see one of my favorite holidays come and go, but there will always be next year. Boy, I love July!