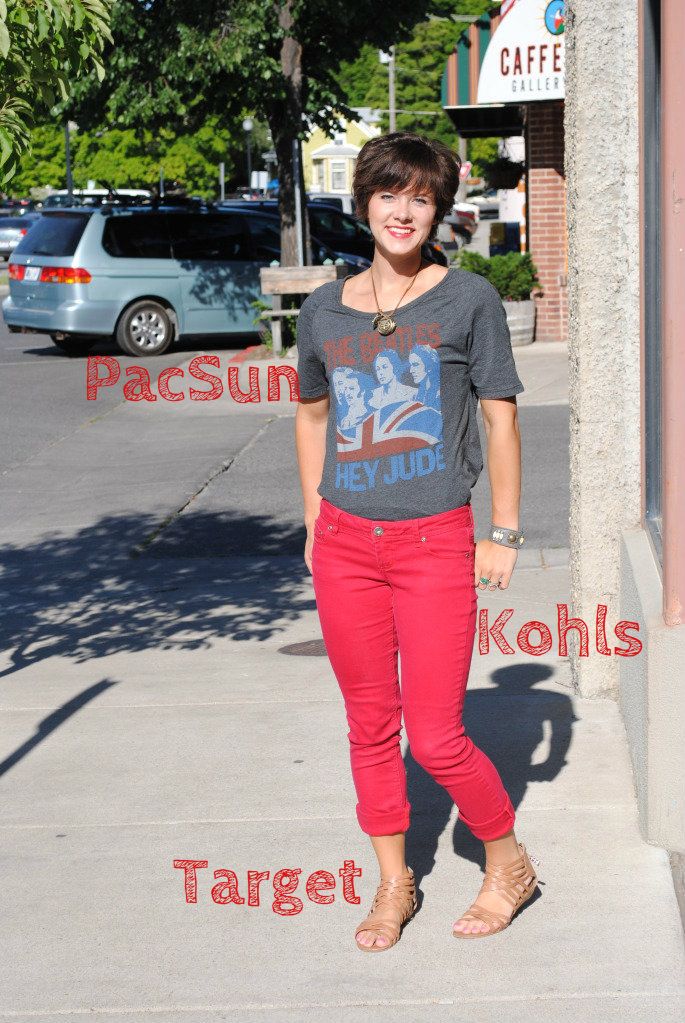 top: PacSun, pants: Kohls, sandals: Target, bracelet: Summerfest, necklace: made by me but supplies from Hobby Lobby
While waiting for dinner one night at Lake Powell, I picked up some magazines from the table to look through. After reading all the interesting articles in National Geographic, I decided to turn to People Magazine to kill some time. Therein I found the section where they compare two celebrities that had similar outfits and tell which person wore it better. Two of the celebrities were wearing red pants. One had their pants rolled. The other did not. The one who rolled her pants wore it better. According to People, rolling your red pants will make your legs appear longer, whereas if you don't roll the red pants, your legs will look pudgy.
Pudgy legs. Long legs. I want the latter. So I gave into the pressure of People Magazine and rolled them puppies up. Do you think their advice was correct? I wore my red pants previously on a Sunday Best
RIGHT HERE
but that's before I was wise enough to roll them. Tell me what you think. Let's discuss this red pants theory.