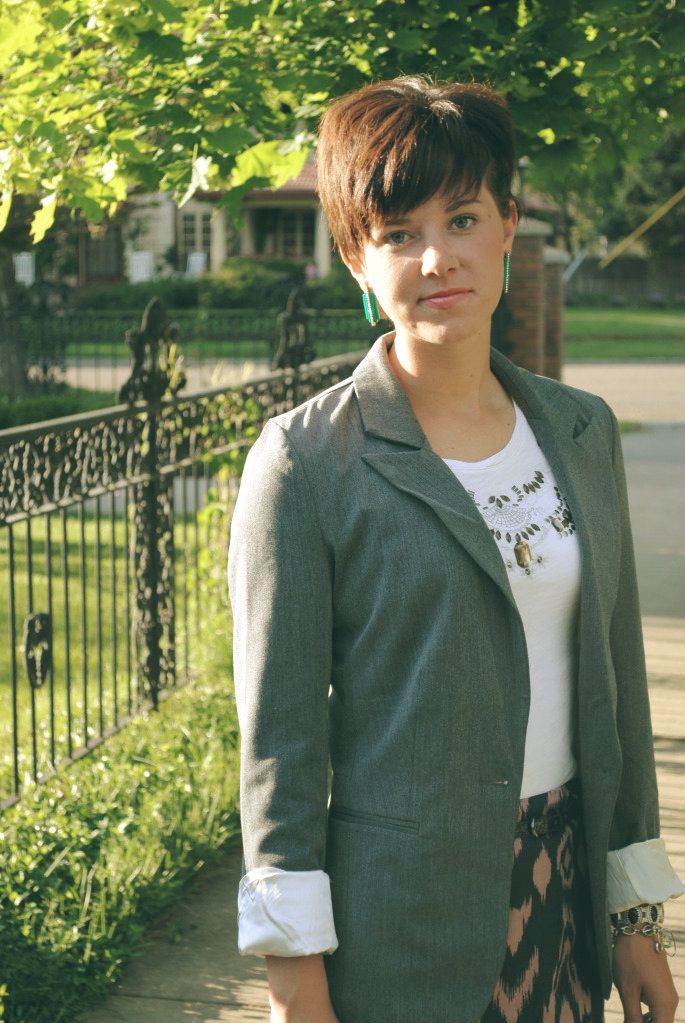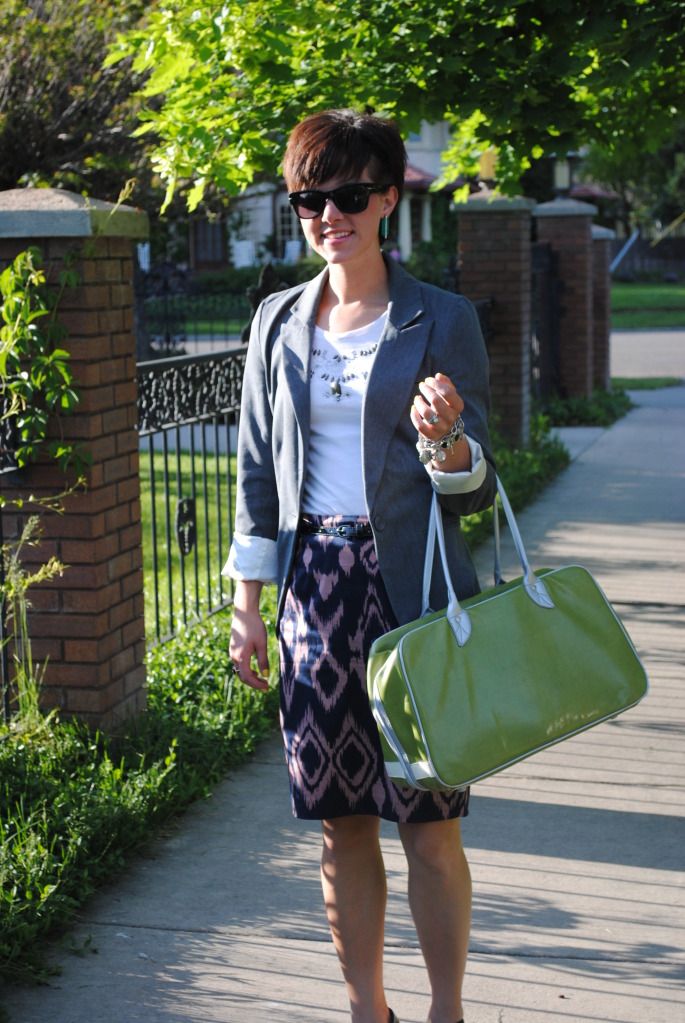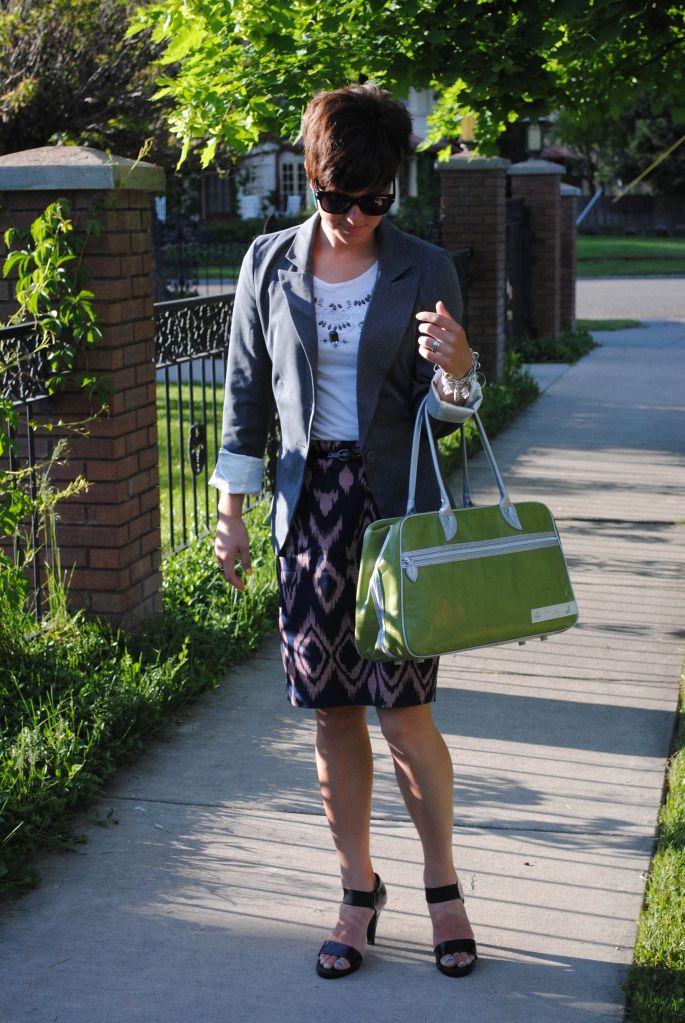 shades: Old Navy, earrings: F21, blazer: Maurices, top: American Eagle, skirt: F21, heels: Old Navy, bag: thrifted
I started working at Brian's office this week. Before my first day he told me to wear dress pants or a skirt or something. This is the outfit I came up with. I'm not the hugest fan of office attire. I guess when I dress in lots of black and wear high heels I get feeling out of my element. So I tried to add a bit of my own personality to my business attire. Business with a hint of edginess is what I like to call it. Good thing my hair is also beginning to look a lot like a mullet, that takes me to a whole new level of edgy. This whole growing my hair out thing is beginning to drive me nuts. I'll hold strong though and try to not chop it all off. Again. I'll keep working it in the office with business hair in the front and party hair in the back.
Sidenote: We took these pictures while taking a stroll down Center Street past all the old mansions. Those old houses are just as charming and lovely as ever.