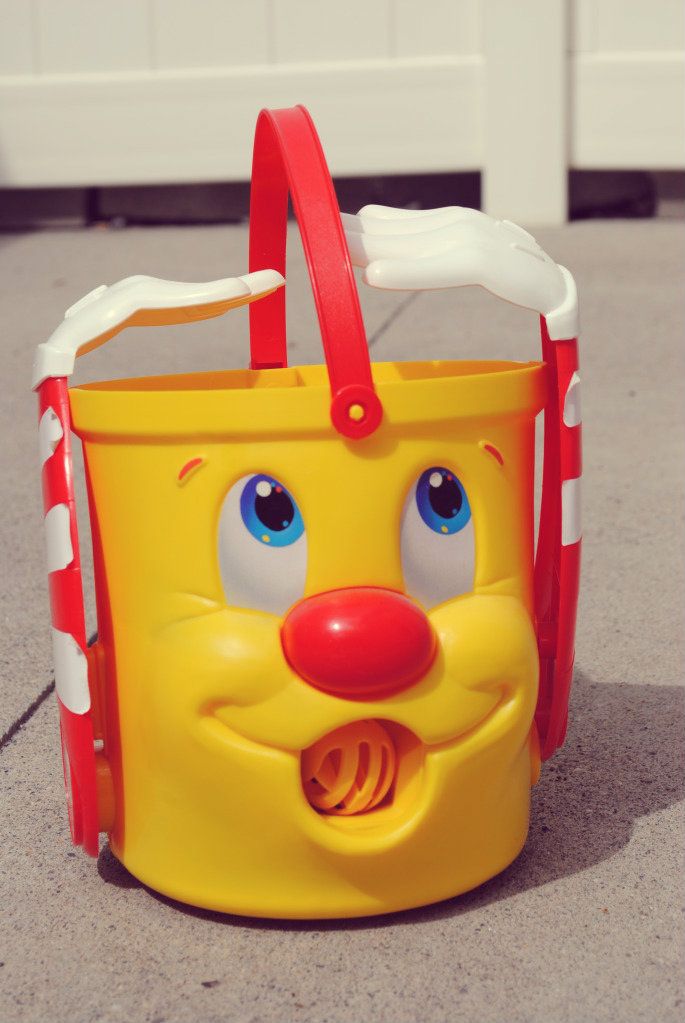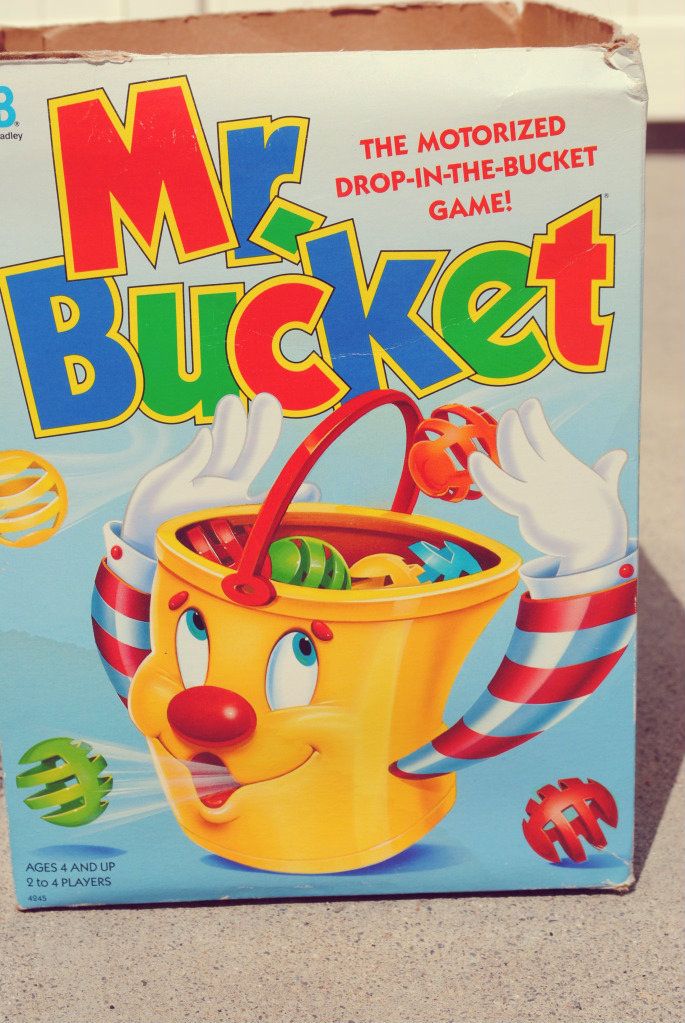 All you 90s kids who had a Mr. Bucket, raise your hands in the air!
Funny thing, several weeks ago I got a text from my little bro. The text message said, "I got you a present." I was confused. It wasn't even my birthday so I sent a message back that said, "Why did you get me a present?" He replied with, "Because I saw it and it reminded me of days that are long past."
I was stumped. I had no idea what this so called present was. I thought maybe it was a joke. The next morning though, my doorbell rang and Jace stood at the door holding a Mr. Bucket box. Apparently he found it at the DI and instantly thought of me. The best part? It's in perfect condition and nothing is missing. Heck, the instructions are even still there.
I enjoy playing it. The only other person who plays it with me is Luna, and I guess technically she is not even a person. And she doesn't play right. It's more like she's on Mr. Bucket's team. I scoop up the balls that he spits out and Luna whacks them across the linoleum floor.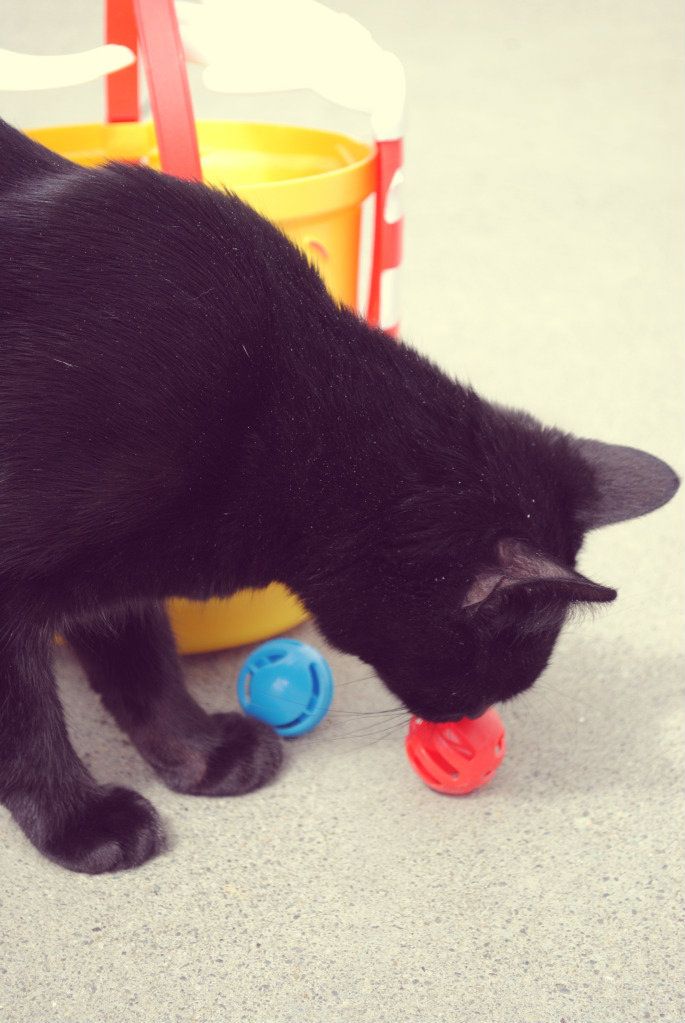 Happy long weekend! Maybe I'll talk someone into playing Mr. Bucket with me.