Parade of Athletes (my bro is the middle flag holder and he's wearing the white shirt)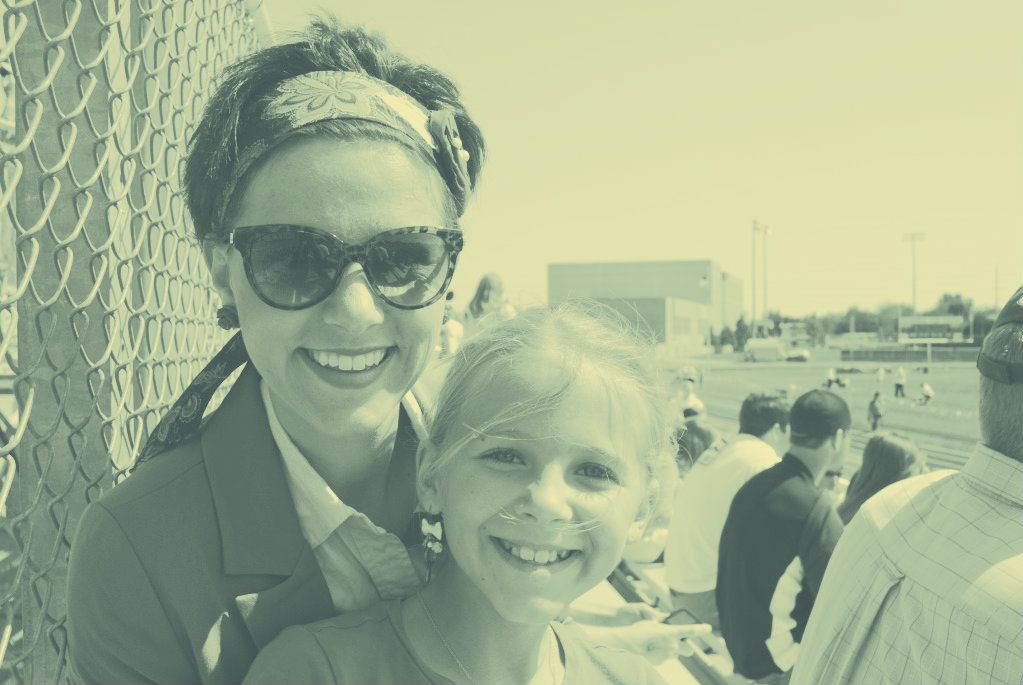 My sis with our family friend, Zon.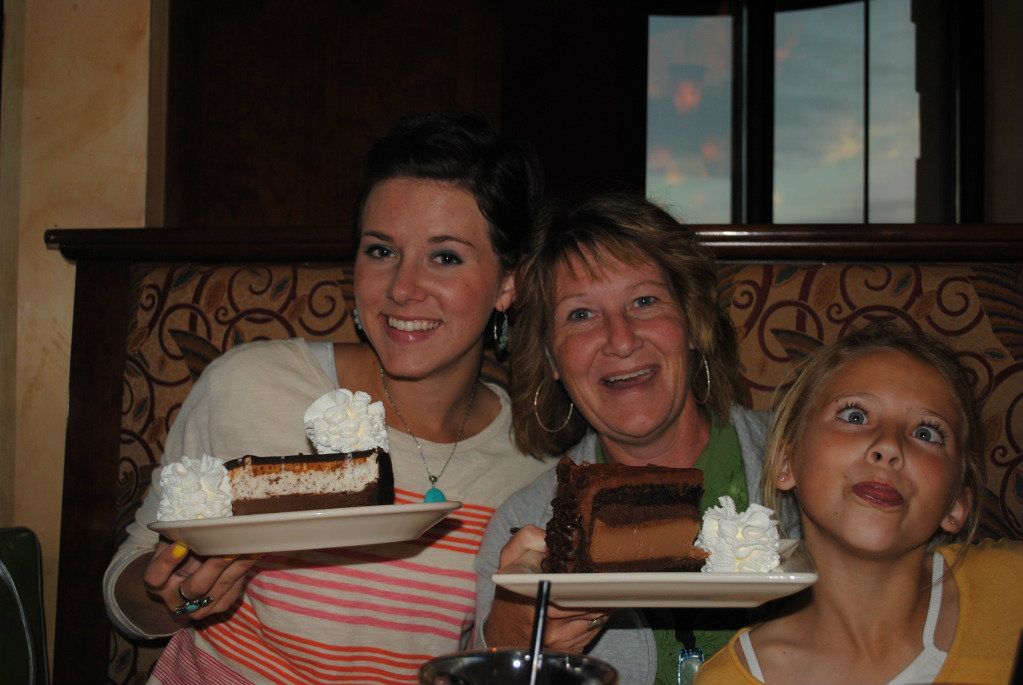 Lexi and our friend Shayler at Cheesecake Factory
Over the weekend, I spent some time with my family in Boise, Idaho. We had fun swimming, shopping, and eating out, but the main reason we made the trip to Boise was to cheer my brother on at the Idaho State Track & Field Competition. He competed in pole vault and he ended up doing a great job. I don't think it ended quite how he wanted it to, but he still did so awesome. He placed 7th with some really tough competition. The kid who won actually broke the state classification record by a looooong ways. Pole vault is so tricky too because if Jace would have cleared one more height, he probably would have ended up getting 4th since most the kids that ended up ahead of him had missed earlier heights. If none of that made sense, don't fret. Just know that I'm a track and field fanatic. Some people are football fanatics, some are dance fanatics . . .and I'm a track and field fanatic. Kind of a weird thing to be a fanatic about, but I love it. I've been raised with it and I doubt I'll ever get it out of my blood. It's been such a fun experience this year watching my brother succeed at pole vault though. Especially after all the
challenges he's already roughed out in the past.
When Jace missed his third and last attempt, I watched him pause on the mat for an extra second before getting up, and I think maybe I knew what he was feeling in that extra second. Maybe not, but I couldn't help but think to myself, "I wonder if he just realized that's his last jump he'll ever take in his high school career."
I thought that to myself, because that same moment came to me three years ago when I competed at state. Usually the state meet takes place at Boise State's stadium, which is an awesome experience. This year they are adding extra seating to the stadium so sadly, we missed out on the blue turf and got relocated to a 5A high school's track. But three years ago I was expected to take first place in the 100 m high hurdles. The hurdles were very competitive that year so I knew I'd have to come out ready to compete. I still had the fastest time after prelims, but sadly, in the finals some other girls showed up more ready to compete than me. I ended up getting a measly third place. I can't be too upset though. It took around a half an hour for the officials to determine 1st, 2nd, and 3rd because all three of us crossed the finish so close. I had really long hair back then. . .I bet if it was short like it is today I would have won. Less weight. Any ways, after I received my bronze medal, I remember just walking off by myself to the back side of the stadium. As I ran my fingers across my medal, a very strange feeling ran through me as the realization hit me. I would never again compete at state. I already had made plans to join USU's track team, so I knew more hurdle races would be in store for me. But never again would I run a race with that maroon jersey draped across my back and the words West Side boldly running across my chest. I think it was honestly one of the first major moments in which I realized I was growing up.
I love you, Jace. You are still a state champ in my book. And years down the road you won't remember the medals you've won so much anyways, you'll remember the way it felt when you were sprinting down the runway, and the whoosh that went through your stomach as you flung yourself up in the air and over the bar. It still makes my stomach churn with excitement every time I imagine getting in the blocks and waiting for the sound of the gun, and then bursting out toward my first hurdle. And as for my medals, heck, I don't even remember where they are for sure. They're sitting in a box somewhere.