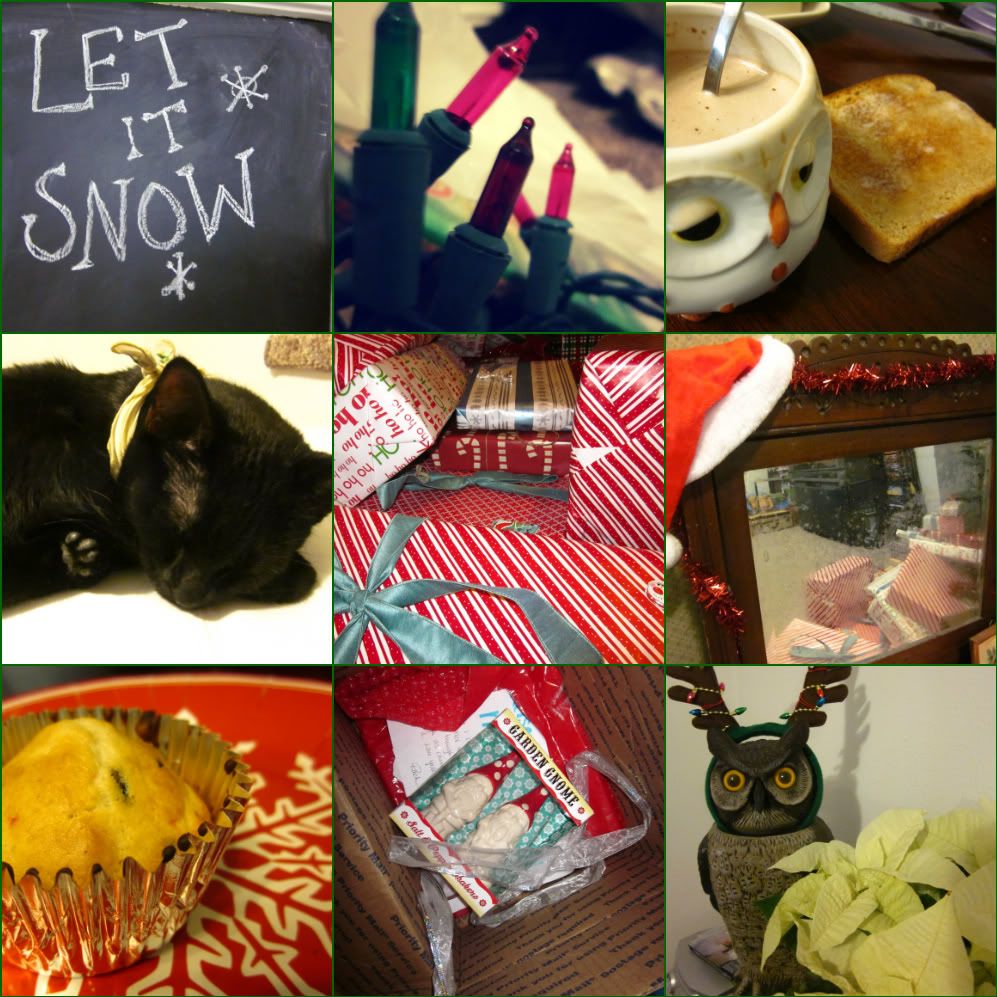 Over the course of this week I have felt absolutely overwhelmed with love. I feel so blessed to have family members and friends that I care so much about. The other night when I was cuddled up in bed with Brian on one side of me and snugly little Luna on the other side, I couldn't help but think about how nice it feels to have a little home of my own filled with lots of care. Sometimes I really miss being a curly haired grade school girl surrounded by the Christmas traditions that my own parents created for us, but at the same time it really is such a joy to be starting my own traditions with a loving husband and our sidekick kitty. Growing up is definitely bittersweet.
We've had a busy and fun-filled week and it's not over yet!
Tonight we plan on making the journey to those lovely Idaho mountains where we get to spend Christmas with my side of the family. I am so thrilled. I hope I'll be able to sleep on Christmas Eve night. I never want December to end.
And now let me leave you with my most favorite Christmas song. It gives me chills just about every time I hear this version: