I live in Logan, UT. A beautiful country town set in a farming valley between chains of mountains. My school's campus is one of the more gorgeous I've seen, since it sits on a hill overlooking everything and is mapped out almost at the very mouth of Logan Canyon. It is especially gorgeous this time of year, when the leaves on the trees are changing and falling from the branches to slumber on the earth's floor.
In high school, I was always that girl who wanted to get out. Move far away from the Idaho/Utah border. Funny thing is, those are usually the people who end up staying forever. I don't know if I'll be around here forever, but there's a good chance I'll be in Logan a while. And you know what, I am feeling pretty excited about that. I love that Bri and I are right in between both of our parents. And Logan really is a lovely place.
I hear lots of students at Utah State University complain about how they have nothing to do, or say that Logan is boring. Well, truth be told, if you're bored you're probably being boring. So stop being boring and stop complaining. Take some action and try to appreciate where it is you live. Wherever in the world you might be.
So in honor of appreciating the place I live and wanting to spread my pride and joy of Logan, I have decided to do a series of posts. In this series of posts, I will be featuring certain places throughout my town. I really feel that Logan has some little treasures of shops and restaurants and I don't think many people are aware of these treasures. So it's time to dig up these treasures and let the bored people of Logan become entertained. Watch out, in the future you'll be seeing some "Logan Love" posts.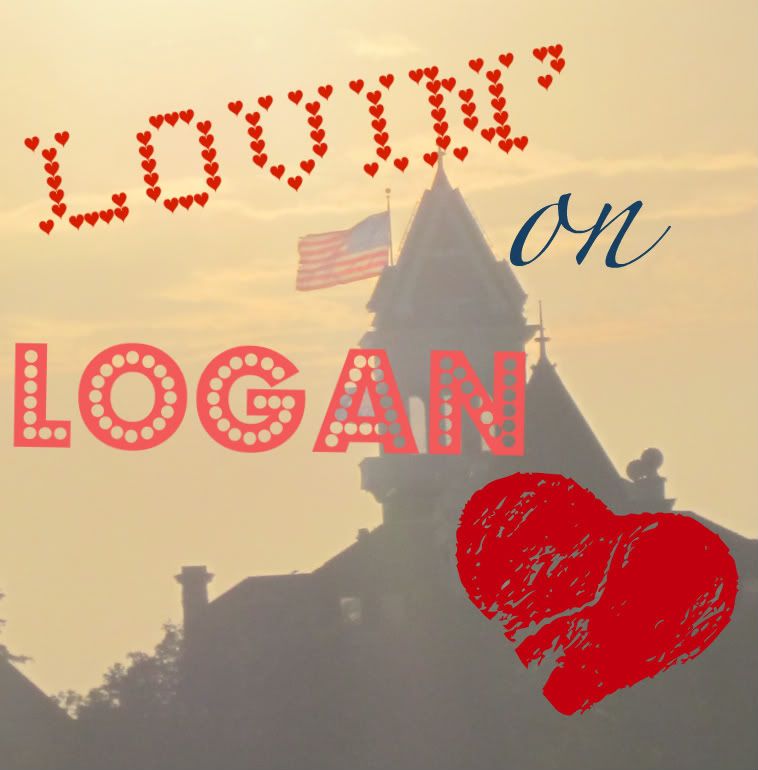 This is a picture of Old Main, the oldest building on USU's campus. For those of you that aren't USU savvy. :)