Every Saturday morning, Merlin Olsen Park, which sits peacefully down on the island in Logan, turns into a magical world of music, fresh produce, and art. Hippies, crafters, gardeners, farmers, and vendors alike swarm together and set up colorful canopies. Then they all wait.
Wait for people like me to come along. People like me would be those people that appreciate works of art yet we don't have time or money to invest in making all this art ourselves. So we take our spare time and enjoy the art of those that do have the time and money. Maybe one day I'll join their group of people. I'll have the time to set up a lovely canopy and string vintage handkerchiefs across my table displaying---well---whatever it is I decide to display and sell. And I'll grow my hair out and I won't comb it for a few days. I'll let my natural waves weave together in thick clumps. And then I'll string colorful beads and hemp throughout my hair, and it will probably also be necessary to wear overalls. It's a beautiful thing which I'm really looking forward to.
But for now, I will enjoy being a college student with not enough time to craft and create, and not enough property to nurture my own produce. I will walk from canopy to canopy with the glee of a child, as I sample unique flavors of bread, debate with Brian over which flavor of homemade jam is the best, admire an old man's handmade bird houses, and drink watermelon lemonade while I share a good laugh with my cousin, Megs.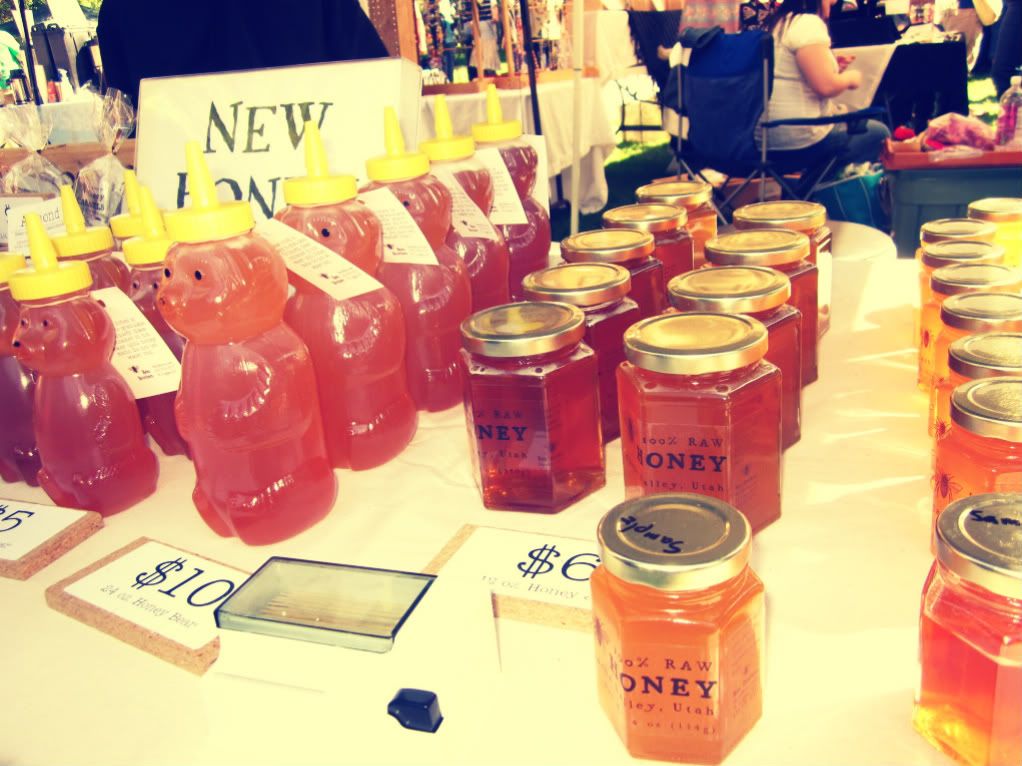 We feel some major love for a good farmer's market!