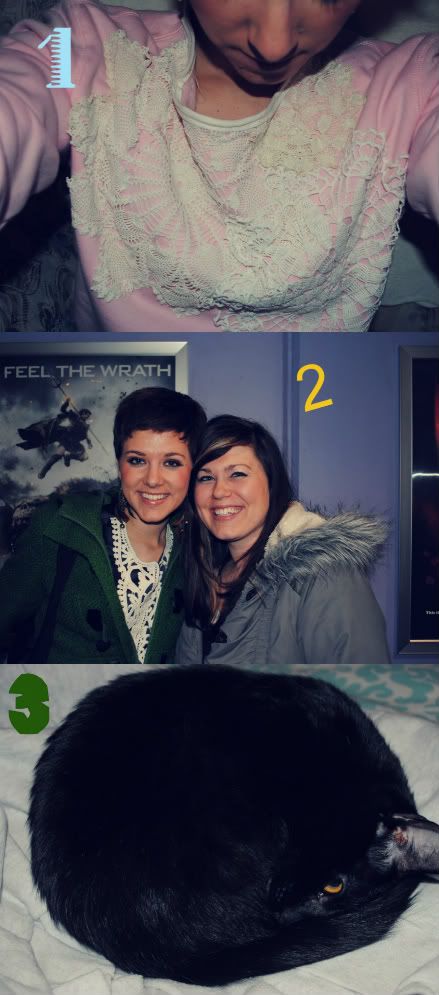 1) A cozy doily sweater I created. My mom made one too. Maybe one day I'll show off more pictures of both our sweaters.
2) Me and my cousin, Megan. We went on a date with our husbands to the movie This Means War. We liked it. Very humorous with a twist of action. Although I liked Tom Hardy's character a billion times more than Chris Pine's.
3) A silly kitty all curled up in a ball. We love our Luna.
4) Skookie goodness. We make them lots. Especially since we got two sets of them from our wedding. We put them all to good use.
5) A lovely and very flattering chest shot of myself (sarcasm). Taken by Brian. He's so funny.
6) A potted plant my mom gave us for Valentine's Day. And it is still very much alive! Are you proud of us, Mom?