Today marked the first day of my last semester before earning my degree. I generally like school. I like learning about new things. But the thing that hurts is paying for the opportunity to learn. And after paying a good chunk of money for tuition comes the task of purchasing textbooks. A lot of times, I feel like buying textbooks can be a big slap in the face. It's like, "Oh, so you just spent thousands of dollars to go to class? Well, now pay a few hundred more so you can lug these books around."
Well, I discovered a website that actually makes me feel a bit giddy about buying textbooks. That's right, I just used giddy and textbooks in the same sentence.
Campus Book Rentals
offers a way for students to rent textbooks and save a whole lot of cash.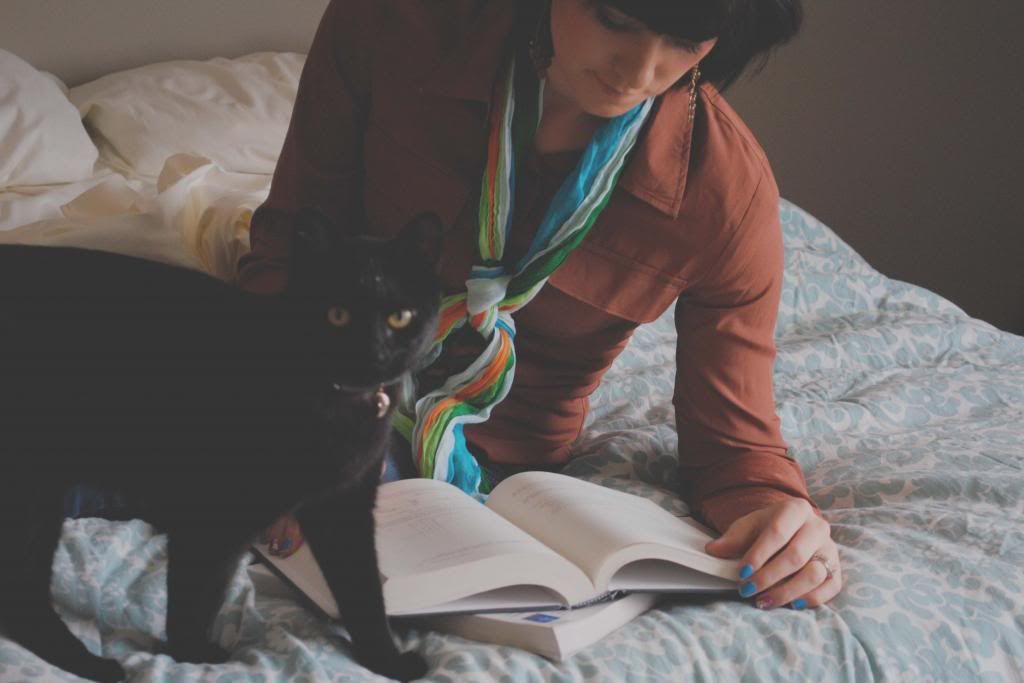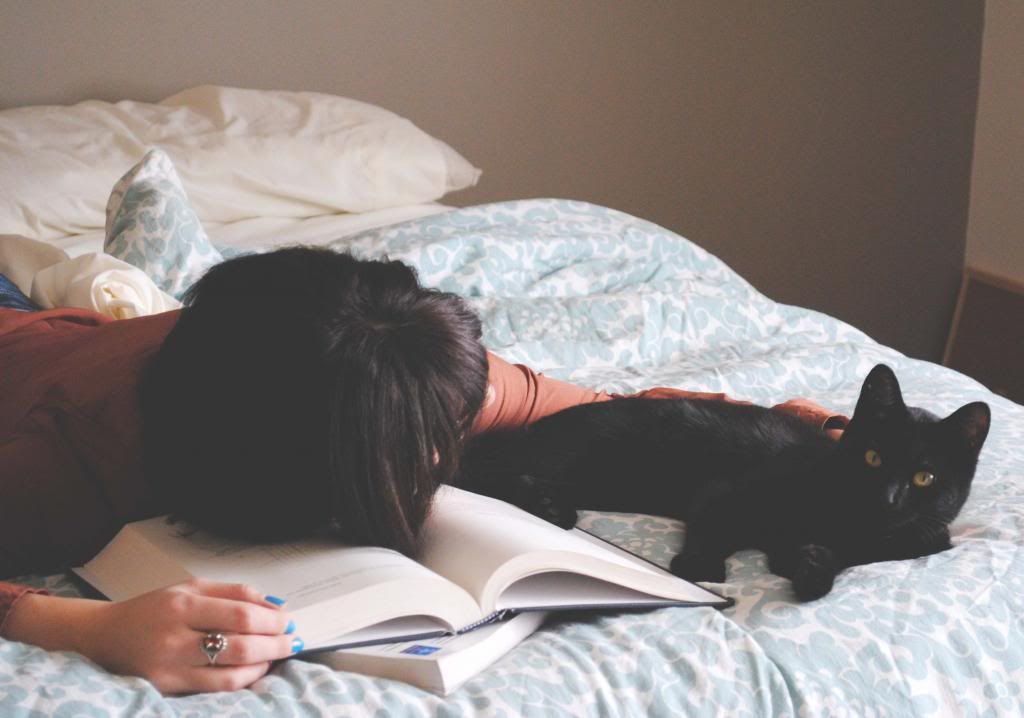 By using Campus Book Rentals, you could save 40 to 90 percent on your textbooks. There are flexible renting periods, free shipping both ways, and you can also highlight in the textbooks as if you owned them.
For my Social Deviance class, my textbook through a campus bookstore would cost $111.70. I can rent the same textbook from Campus Book Rentals for $18.39.
Here is proof.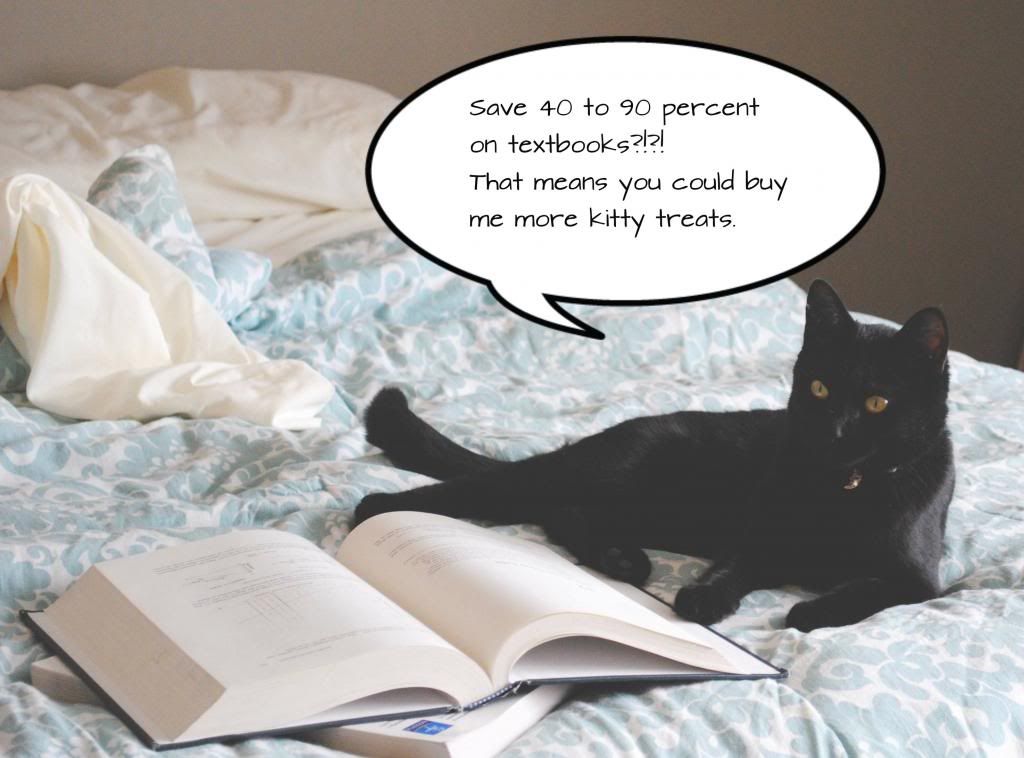 Luna and I are both pretty stoked about this situation. If you are stressing about textbooks, I suggest checking out Campus Book Rentals by
clicking here.
There are also several videos within their site describing how the renting process goes.
Another reason I am so excited about this company is not just because purchasing textbooks puts a smile on my face, it also puts smiles on the faces of children in need. Campus Book Rentals donates to
Operation Smile
with every textbook purchased. Operation Smile is an organization that provides cleft lip and cleft palate surgeries for children around the globe. It's a super cool organization, guys.
So there you go, buying textbooks can cause several smiles and save several dollars. It doesn't get much better than that.
Also, I hear it is a bad study habit to do your textbook reading on your bed. So don't do it. Especially if your bed is messy and unmade like mine is. My good mother would be so disappointed in me.