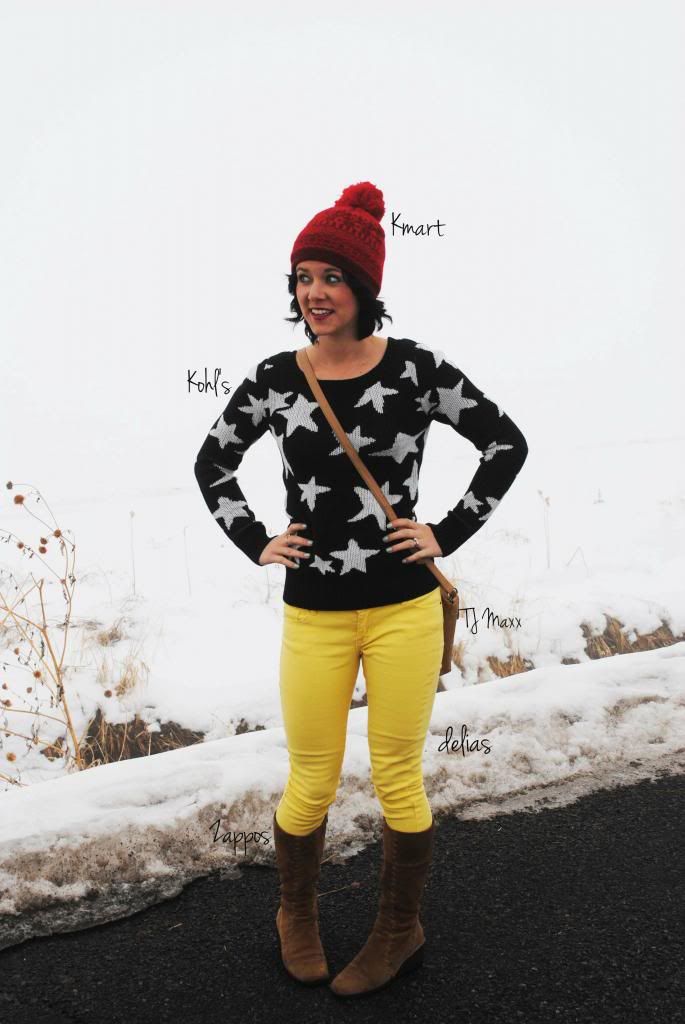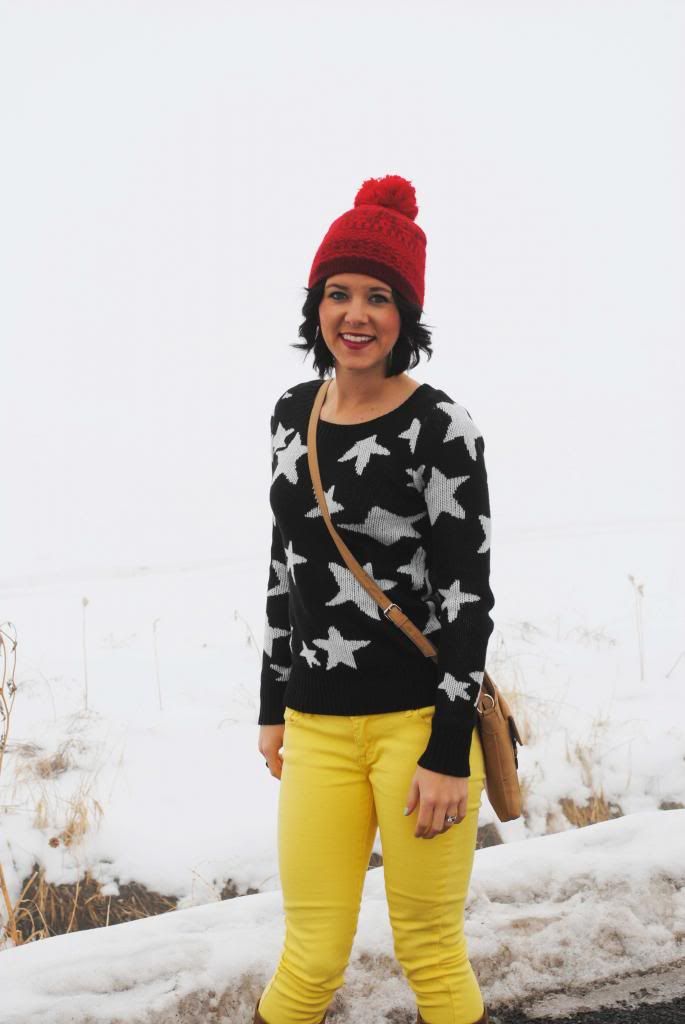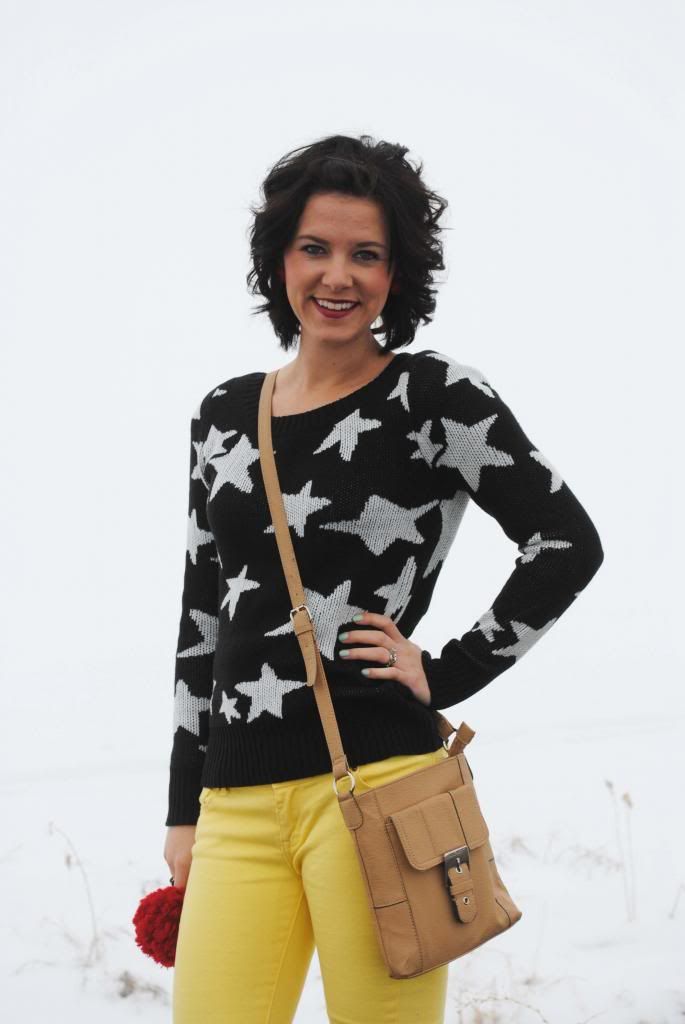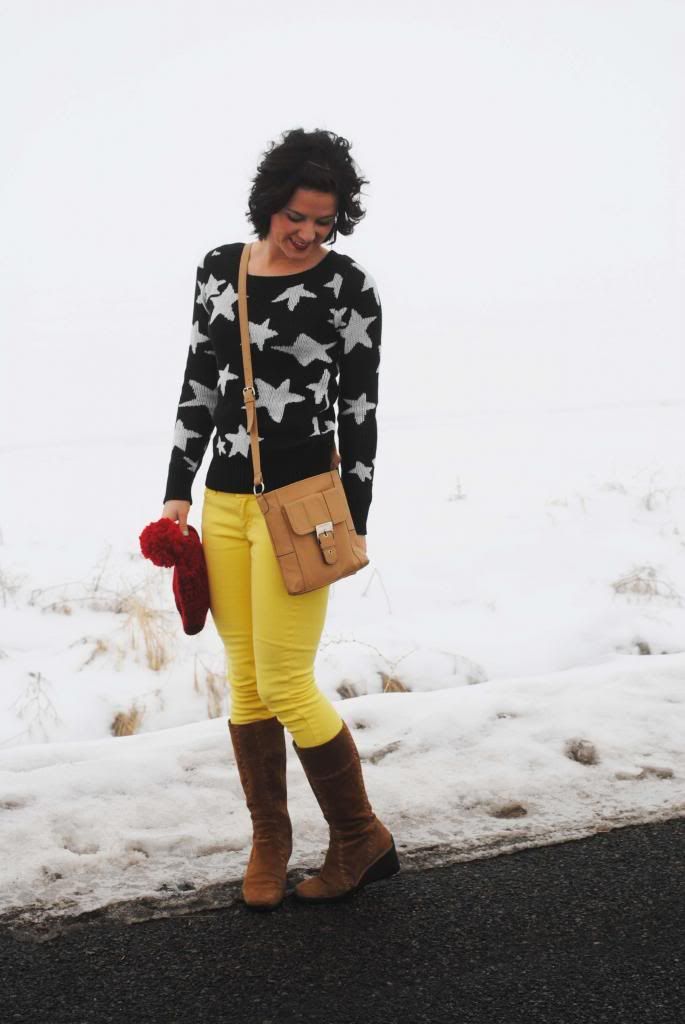 sweater: Kohl's, pants: delias, boots: Zappos, hat: Kmart, bag: TJ Maxx
Does anyone remember the movie Disney Channel movie, Life Size? You know, the one with Tyra Banks and Lindsay Lohan? You know, where Tyra is a barbie doll and she becomes a human? Man, if you don't know what I'm talking about then this will be really awkward. . .
If you do know what I'm talking about, maybe you'll recall the part when Tyra breaks into cheesy song at a fancy dinner party. If you don't recall that part, don't fret. I so generously found
this youtube video
of it.
Shine bright, shine far. be a star!
Wearing my star sweater totally makes me want to break out into that song. I mean, it is a serious temptation I have to deal with. Oh, how I wish sometimes that life was a musical.
But this sweater is beyond comfy, and I scored it for less than ten dollars at Kohl's. Also, you can get 10% off a purchase from
kohls.com
by using the code TENFORBLOG at checkout. Good until March 9th. Also, I wore brown boots with black. Sue me. Also, it was really foggy while we took these pictures in the middle of a road. Like we could only see a couple feet in front of us. So I am happy to say that I am still alive and avoided getting smashed by a car.
Have a splendid week and remember, in the words of Tyra Banks, be a star!