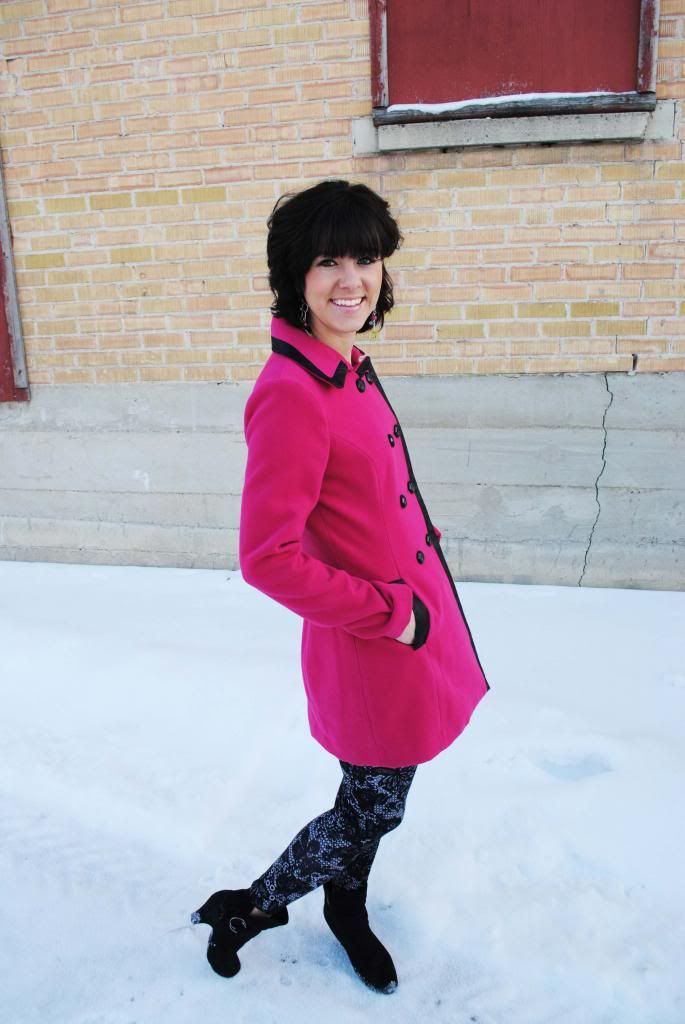 coat: Dillard's, leggings: Dillard's, boots: TJ Maxx, earrings: Kohl's, shades: Old Navy
The shoppers of the valley received some news this past week. This news can be good or bad depending on how you look at it. The bad: Dillard's is leaving the mall. The good: Dillard's is slashing their prices to get rid of everything in the store.
Let me tell you, I had no intention of doing any sort of shopping this weekend. We had plans to stay at the cabin with friends (which we did). We stayed up late, slept in late, and then spent most of our Saturday doing some sledding. Then on the ride home as I sat in the passenger seat, hair matted, beanie on, exhausted from intense sledding, my phone vibrated. It was a text message from my sweet grandpa. He texts in all caps, like he's yelling (yells filled with love, of course). This is what the text said:
"DILLARDS ON SALE. GET UP THERE."
Since I was always taught to obey my elders, I made the trip to Dillard's. I told myself I wouldn't buy anything. . .but then my eyes fell upon this glorious coat of overwhelming pink. At regular price, I would have resisted. But with the sale price. . .I just couldn't say no. And then I scored those crazy leggings for under ten buckaroos too. I should feel guilty, but I don't. Especially because I'm not the one that spent the most in the Weller household. BWell loves nice clothes. He went a little crazy on the dress shirts that were on wicked sale. But he deserved the shopping spree because he rocks. Also, this is the text message I got from Grandpa after telling him I bought a splendid pink coat:
"THAT'S MY GIRL. LUV U A LOT."
There's nothing like making your grandpa proud. Especially when you make him proud by shopping.