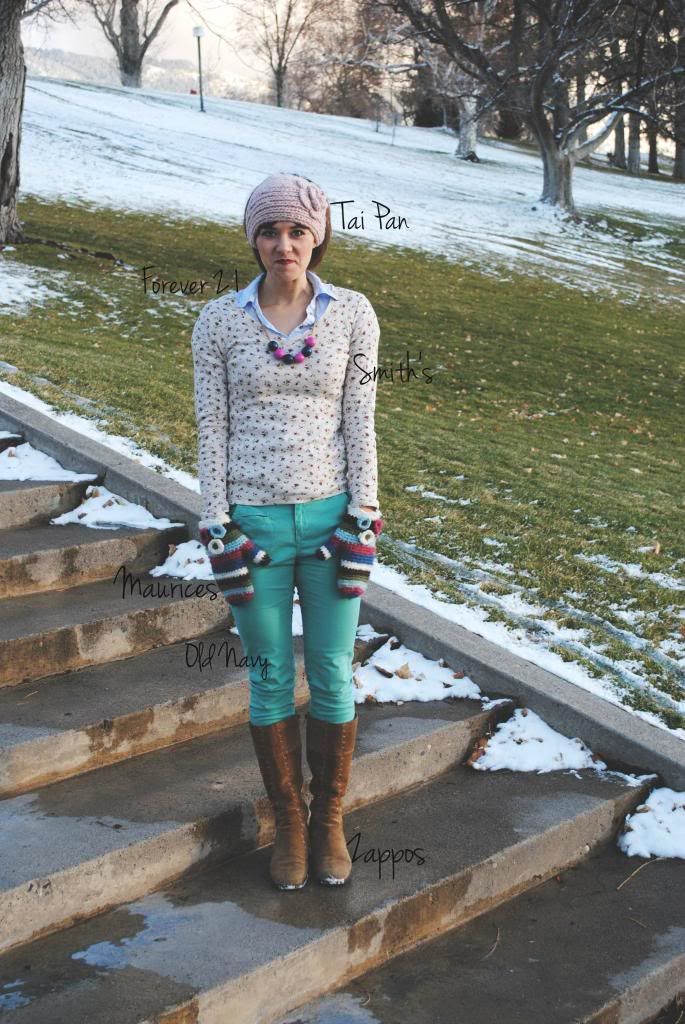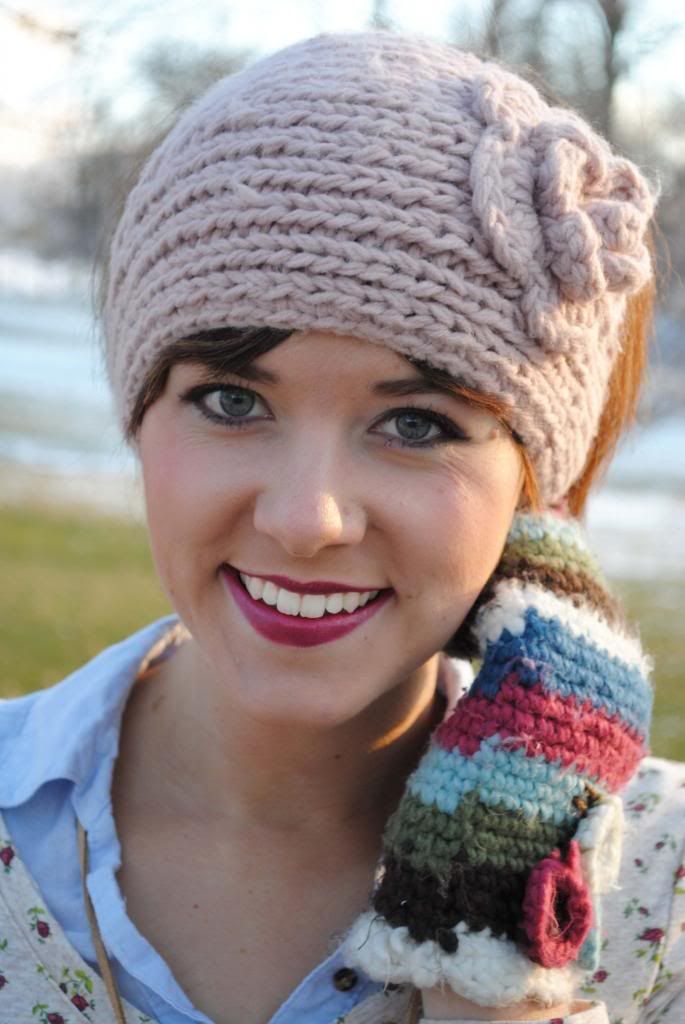 ear warmer: Tai Pan, button up: Forever 21, floral top: Smith's, pants: Old Navy, boots: Zappos, mittens: Maurices, necklace: DIY
I might be more prone to wear darker, muted colors during the winter season. But now and again, I just go crazy with bursts of pastel color. The pops of pinks, greens, and blues just warm my heart a little. Much like a cute pair of mittens will warm one's hands.
Here's to hoping we get more snow where I live this week! I want a white Christmas!