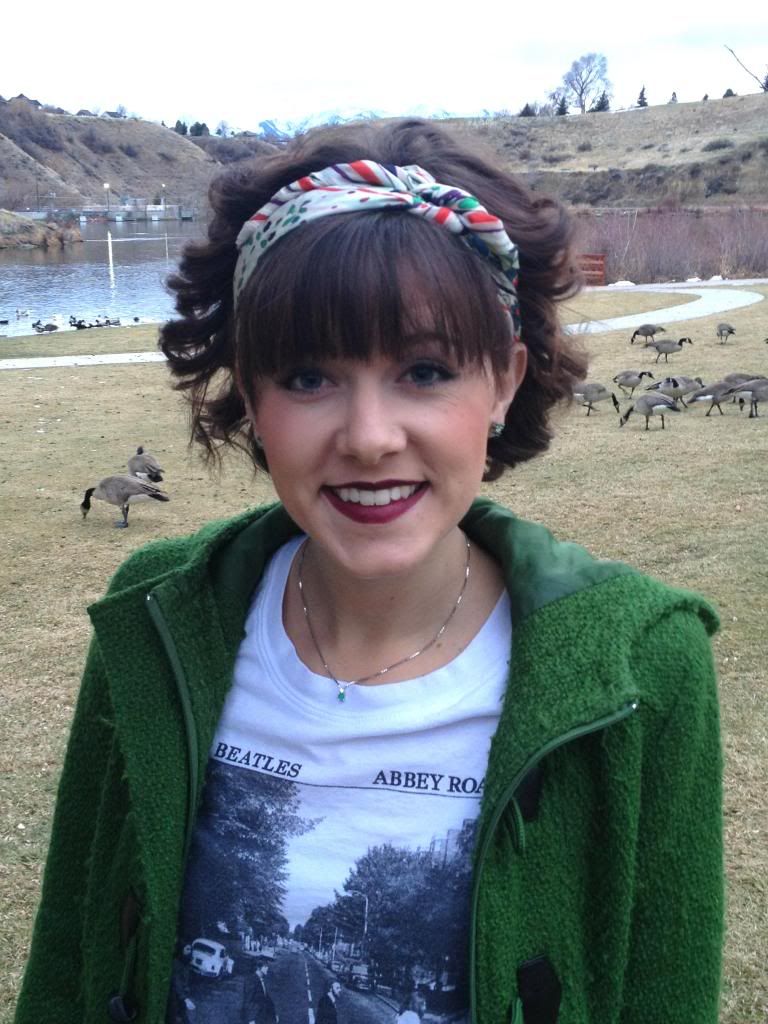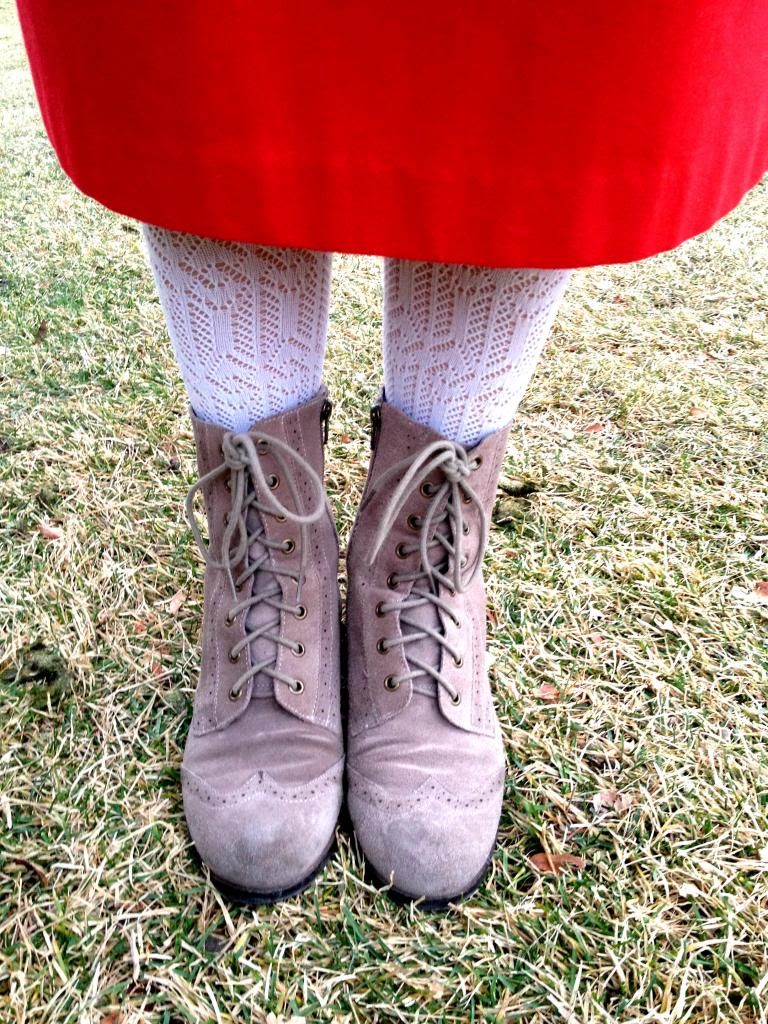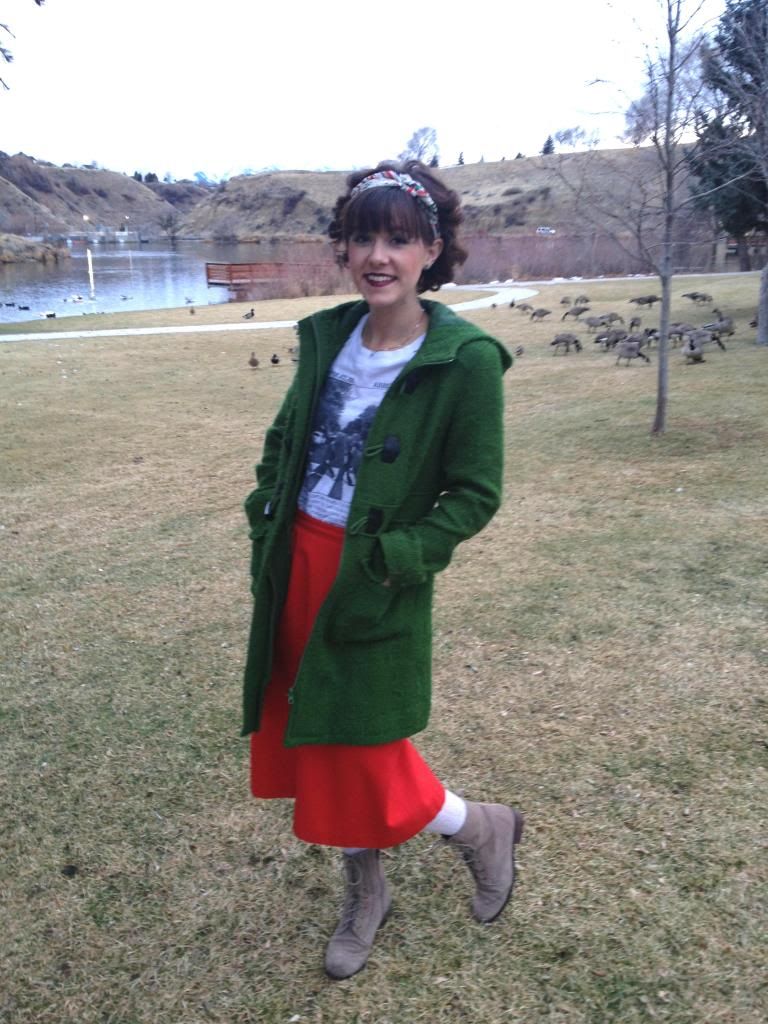 scarf: F21, t-shirt: ShopKo, skirt: thrifted, tights: Kohls, boots: Ross, coat: Target
Nothing says "Happy Christmas" like a Beatles t-shirt and a red wool skirt.
I finished finals and even managed to put real clothes on several times throughout the week. This outfit was what I wore on Wednesday as I sprinted across campus to hand my final paper in on time.
Now take a listen as
John Lennon
sings a carol to you.
Or take a little listen to
The Fray's
equally amazing version.
And yes, I think those geese in the background considered attacking me while taking these pictures. And yes, my camera battery decided to die, so BWell kindly took these pics with his handy dandy iPhone.