When I started dating my husband, he started corrupting me with episodes of Family Guy. I'm not a huge fan of the show and I straight up tell Brian I'm repulsed by it. However, I'll publicly admit that I do find some of the episodes funny. Particularly the
bird is the word
episode.
What has Brian done to me? I mean, really?
But he also surprises me with cute new clothes too, like this top covered in colorful birds. So, my friends, I believe that cancels out all the times BWell has tried to make me a Family Guy fan.
Sorry, Brian. It's never going to happen. But you do have superb taste in fashion. I will give you that.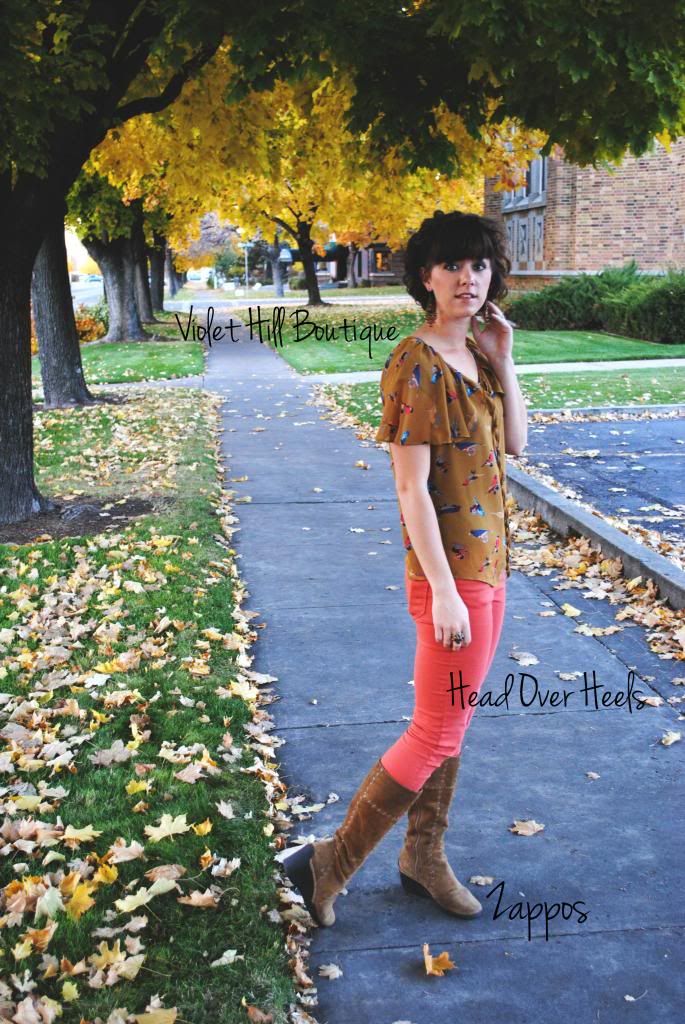 top: Violet Hill Boutique, pants: Head Over Heels, boots: Zappos
I apologize for the picture quality. I don't get out of classes usually until the sun is setting. So we caught the last bit of the rays for these photos. That means my Sunday Best might really suffer this week with the time change. It now looks like it's eleven at night, but surprise, it's only seven! I don't know how I'll get used to these long nights. But at least I'll feel like it's eight when I wake up at seven tomorrow morning, right? Right?
If you have any suggestions on how you stay productive during long fall and winter nights, lemme know. I'm a big fan of productivity. But this whole feeling like it's bed time at seven is kind of hindering my productive self. Know what I mean? Or maybe you don't know what I mean and I'm just an old lady.