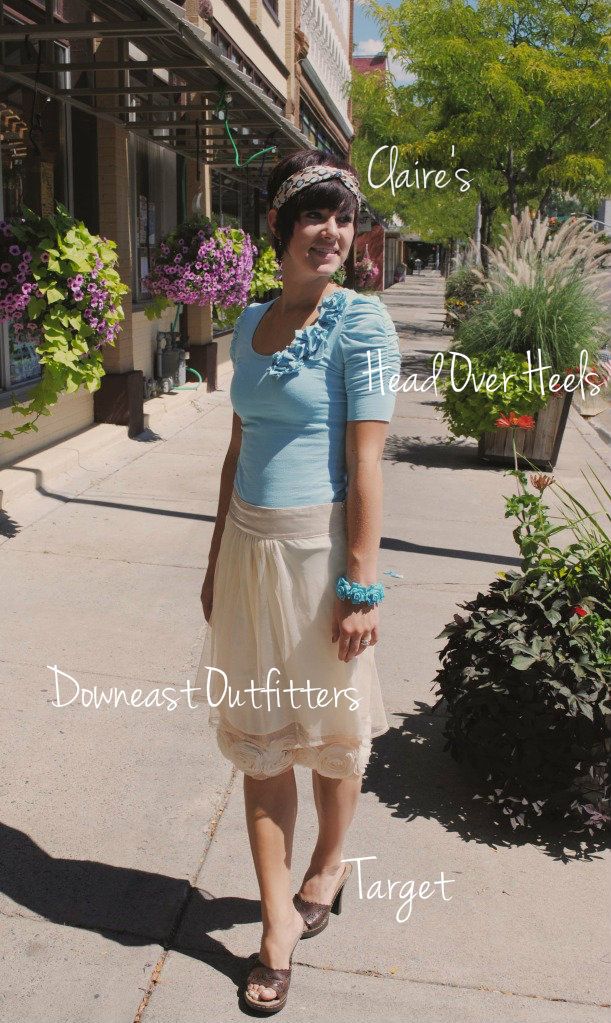 head turban: Claire's, top: Head Over Heels, skirt: Downeast Outfitters, heels: Target, earrings: Maurices, bracelet: Tai-Pan
School starts tomorrow. My days will now be full of highlighting textbooks, hauling around camera equipment, and putting together our student news show, ATV News. I'm quite stoked about it, I won't lie. I have always been that nerdy girl who gets all antsy for school to start. Quite frankly, I probably won't be able to sleep tonight from the excitement. You'd think after 17 years of this school stuff, I'd be used to it. But I'm not.
I will miss the lazy days of this last summer. I will probably never have such a laid-back summer as this one ever again. But I guess we will see what the future holds. I do know somewhere in the near future, I will get to wear tights and a blazer with the outfit above. But for now, I will enjoy the remainder of the summer heat and patiently wait for my beloved fall to get here.
Good luck in school, kids. Let's all score As.