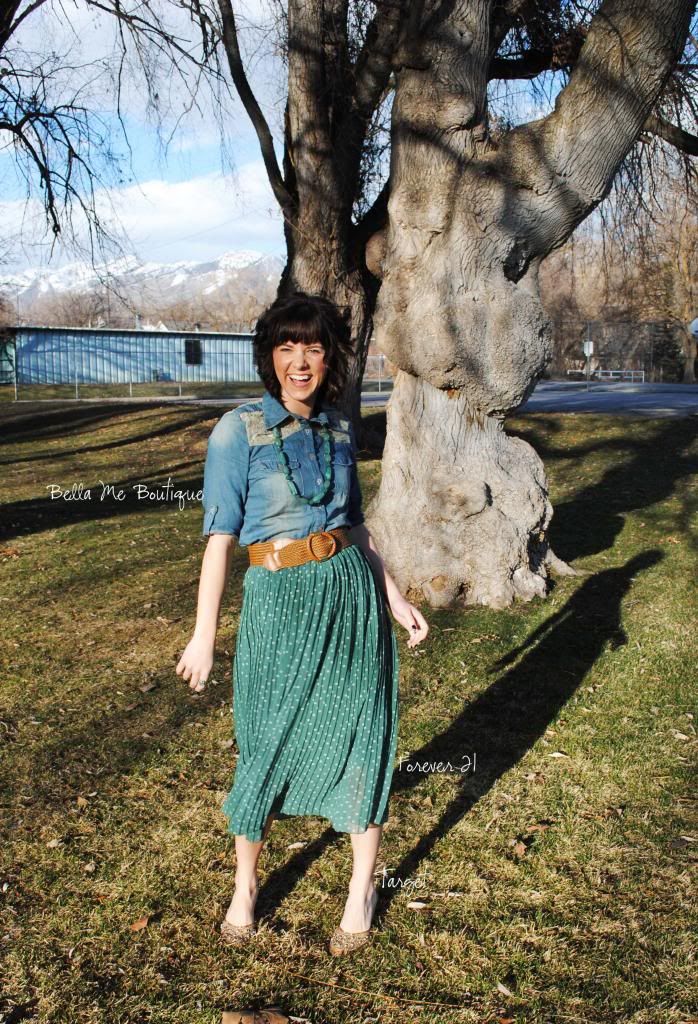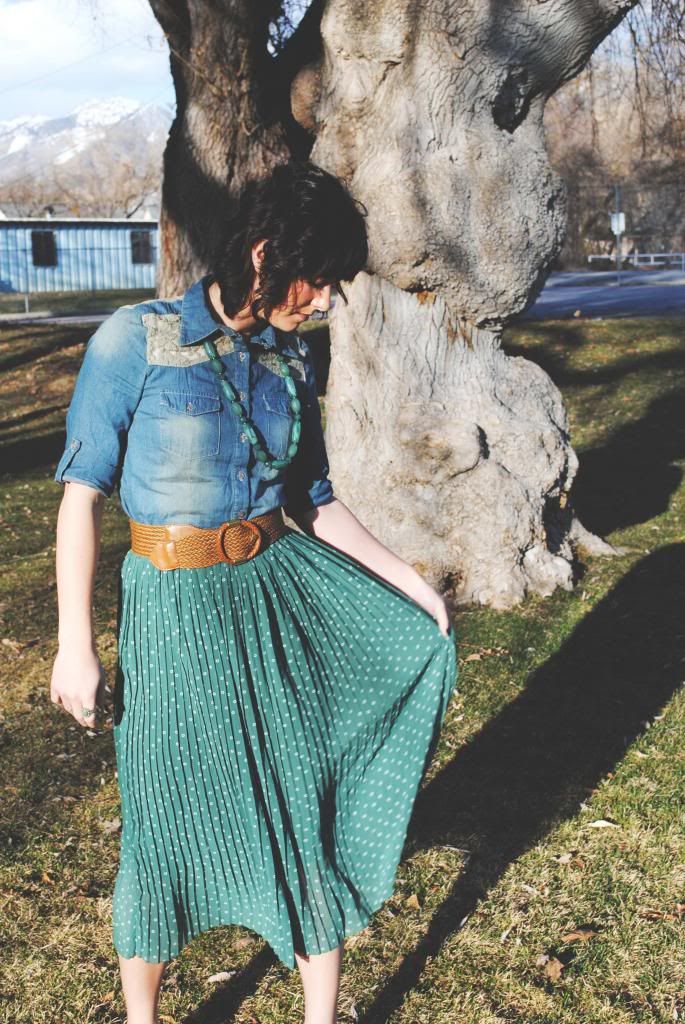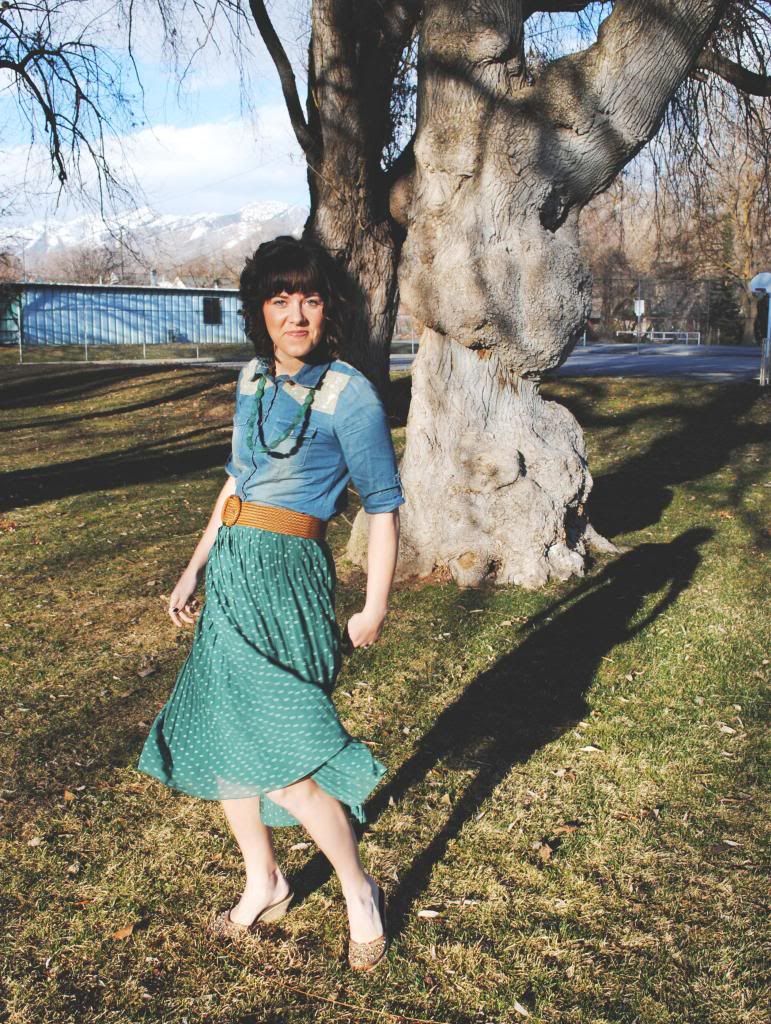 blouse: Bella Me Boutique, skirt: Forever 21, wedges: Target, belt: Maurices, necklace: Forever 21
My mom once bought this special necklace made by a random lady. Hanging from the necklace was a pressed four leaf clover so it was said to be super good luck. My mom thought it was awesome and was succored into buying it.
That lucky necklace was a bunch of bogus, I say. My siblings and I quickly discovered that this necklace was not lucky at all. More like cursed. She would wear it everywhere to big events for good luck.
My family is into horse racing. We've owned horses since I was just a little girl and we've had a few good ones at that. A few years back, we had a young horse who had yet to be beat on the race track. The horse went on to the triple crown (these races are the equivalent to the Kentucky Derby for quarter horses). We traveled out to California to watch the first race of the triple crown. Our horse was all the talk. It was favored to win by a landslide. Before going to the race, my mom said, "I'll wear my necklace for good luck!"
Our horse and another horse ended up crashing on the runway. The other horse was fine. Ours broke both its back legs and had to be put down. It was probably the most tragic event I've ever witnessed.
Another time, my brother had district track as a sophomore in high school and had a good shot of making it to state. My mom said, "I'll wear my necklace for good luck!"
My brother qualified for state. . .but on his last jump he broke his leg and was out for a full year going through all kinds of nasty surgeries and physical therapy.
After these and several other tragic happenings, it became custom for us to forewarn my mother. "Mom, whatever you do, PLEASE don't wear your lucky necklace."
My mom finally admitted the necklace must be bad luck after all and she put it away for good. So I can't say I totally believe this "luck of the Irish" shenanigans. But all the same, I love the color green and I adore any excuse to pinch people. So this holiday is fine by me. Now I'm gonna go catch a leprechaun and do more amateur skirt twirling in my green skirt.
To view my St. Patrick's Day outfit from last year,
click here
.
Disclaimer: Mom, please do not feel guilty after reading this post. So maybe you were responsible for breaking your son's leg, but oh well. That stupid four leaf clover necklace may have created some mishaps but it's also created a funny story to tell. ;)