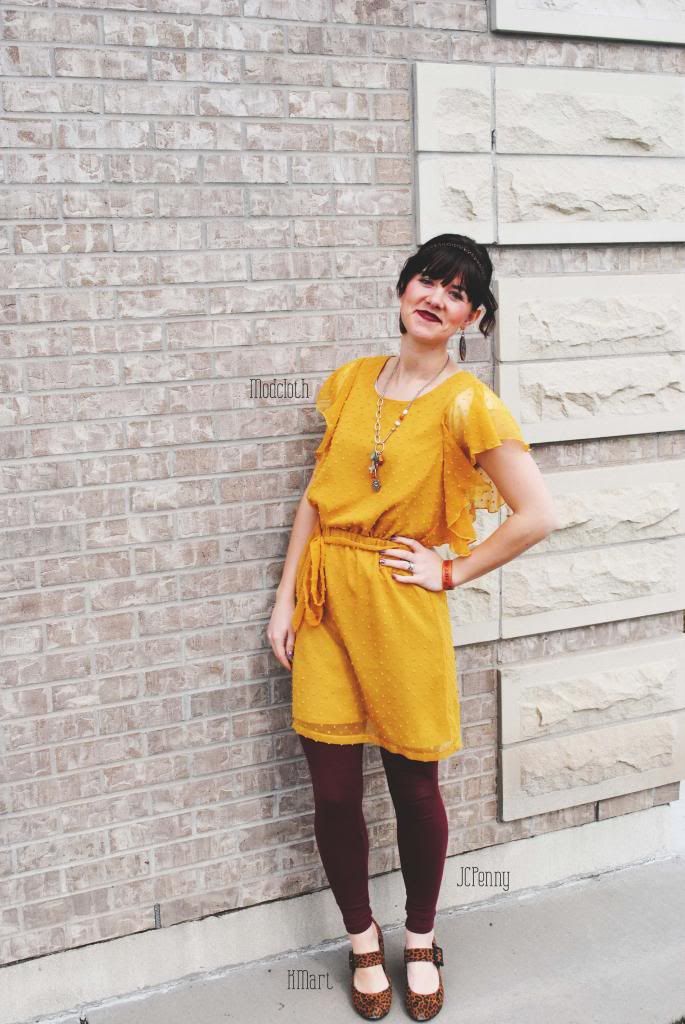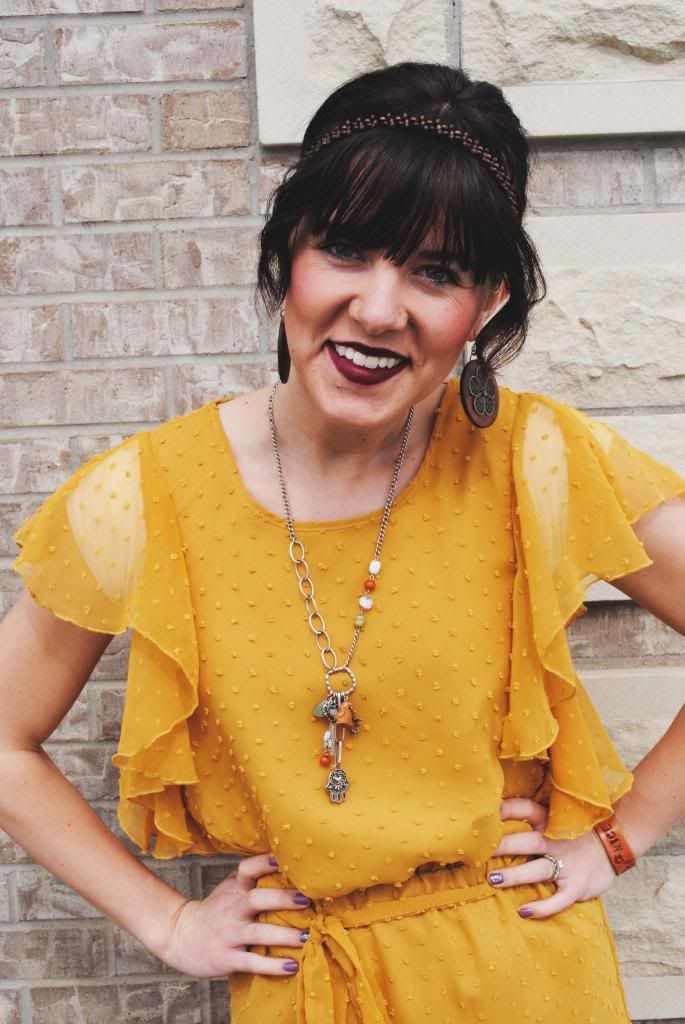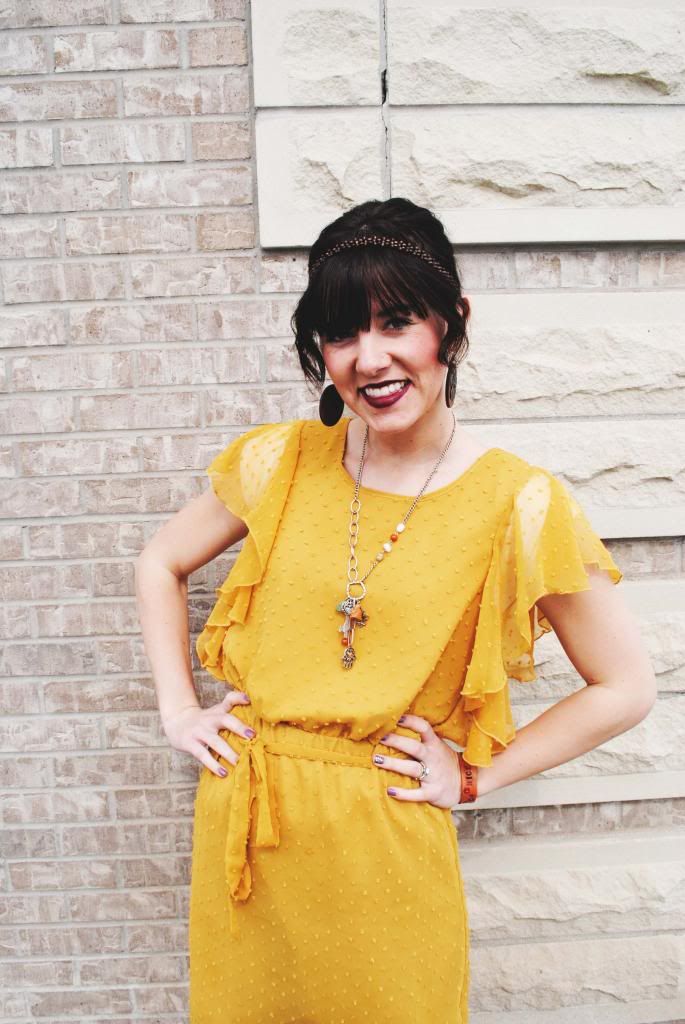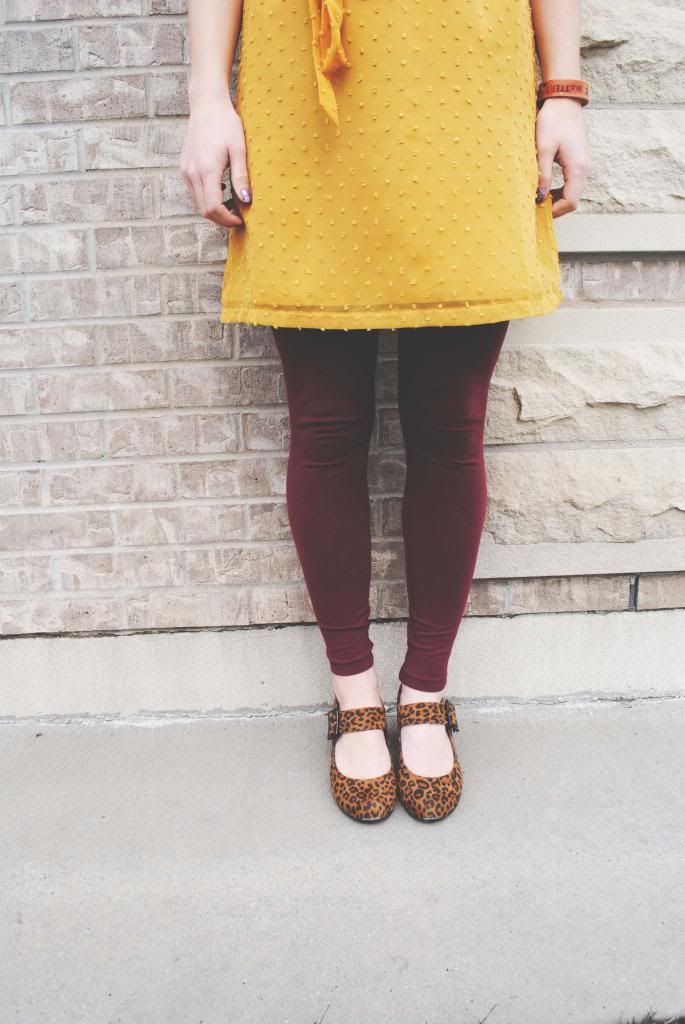 dress: Modcloth, leggings: JCPenny, heels: Kmart, necklace: Buckle, earrings: Claire's, headband: ?
I shoulda started packing for this Vegas trip days ago because then I would be in bed right now. I'll never learn.
This lovely mustard item coulda been a bridesmaid dress for my wedding. I had all my bridesmaids mismatched but they all wore mustard yellow. We ordered this dress and when it came in the mail, we realized it would be way too short. And leggings were a no go since BWell and I were married in early August (heat wave). But instead of sending it back, my mom just said, "Keep it. It's cute." And now it's a forever favorite. Mustard yellow just makes my heart go pitter-patter. Swoon.
I woulda worn boots with this outfit if I had known how blustery of a day it would turn out to be. The whole week was sunny and delightful. So on Friday, I got brave and let my white feet blind the world by wearing these heels. It was still sunny(ish) but a cold wind blew all day. It's not my fault I go into work at 5:30 every morning. It's hard to predict weather conditions when you leave your house to stars and moon still in the sky. Oh well. Life goes on. And by the end of this week, let's hope my ghostly feet shall be a few shades darker.
Happy Spring Break. See ya'll later this week.