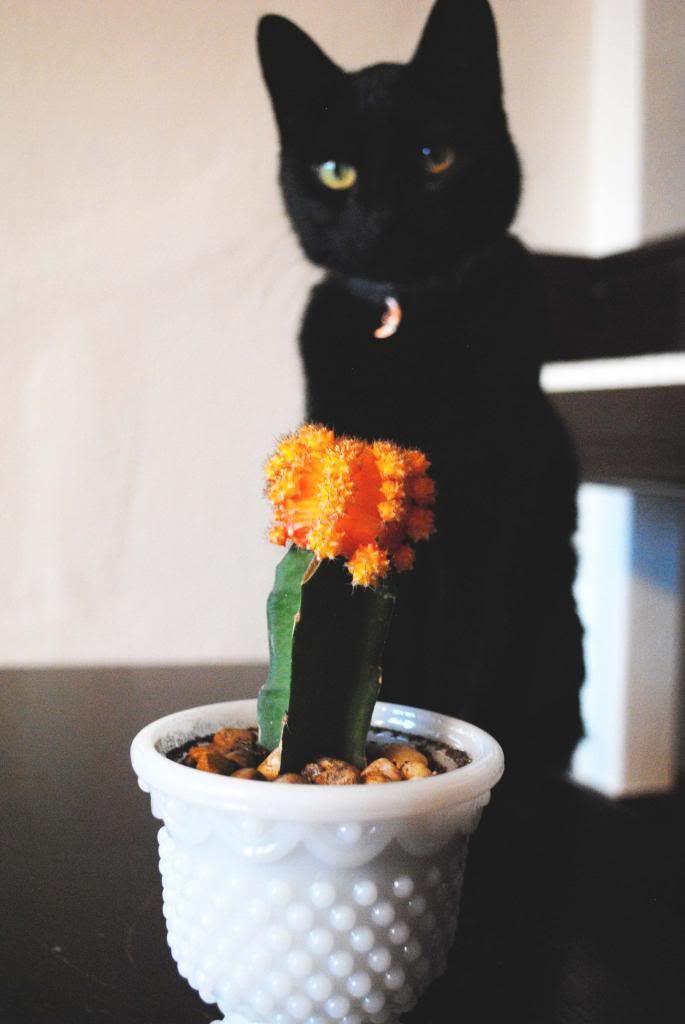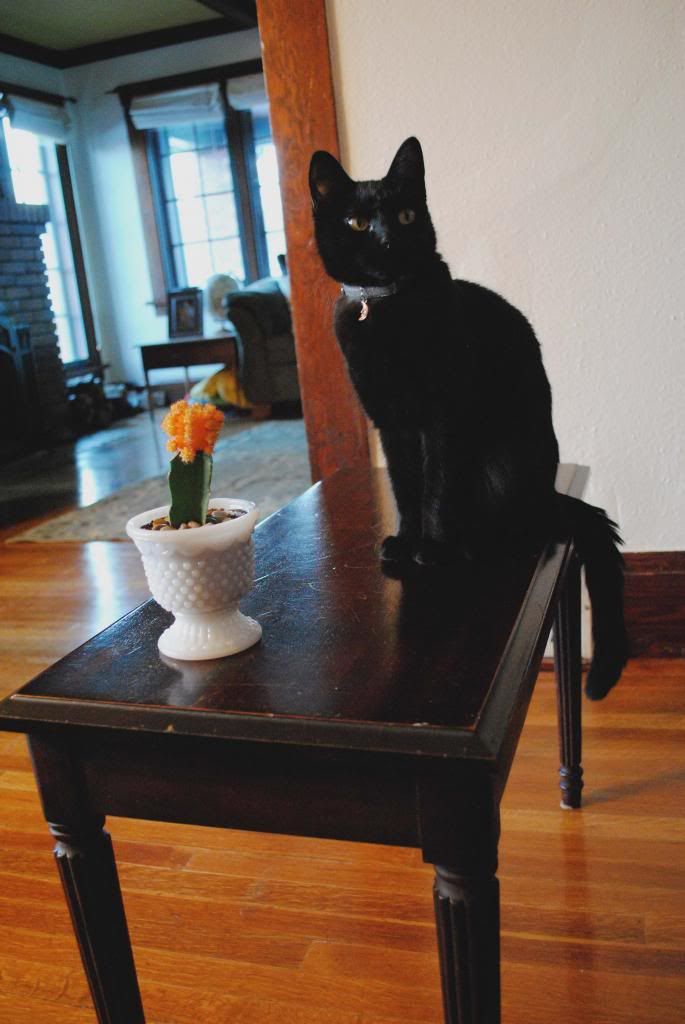 After I returned from a busy day of work today, I planted my moon cactus. I thought moon cactus was a pretty dreamy name. You know . . . like . . . ohhhh, a moon cactus, how romantic. Then when Brian saw it, he laughed and said it looked like a penis. Then I think he felt bad because he told me it was cute. Now I look at it and just think, "Awe, there's my cute penis sitting on the shelf in my kitchen."
I've been in this weird rut lately. Probably because it's January and the air quality in Utah is terrible.
On Saturday, I spent the day go-carting with my mom and sisters. It was such a fun girls' day and we were exhausted afterwards. On one of the races, I made the mistake of not putting my visor down on my helmet and a piece of tire went in my eye. It was worth it.
Sometimes I think about how much fun it would be to create a blog under an alias and just write crazy things. Don't worry, I won't actually do it.
BWell and I really want a dog. Throughout the day, I send him pictures of dogs from Four Paws. I really want to adopt them all . . . especially the homely ones.
I can't stop watching Law & Order: Special Victims Unit. It's becoming a problem. I think up these scenarios of someone attacking me and what I would do to escape.