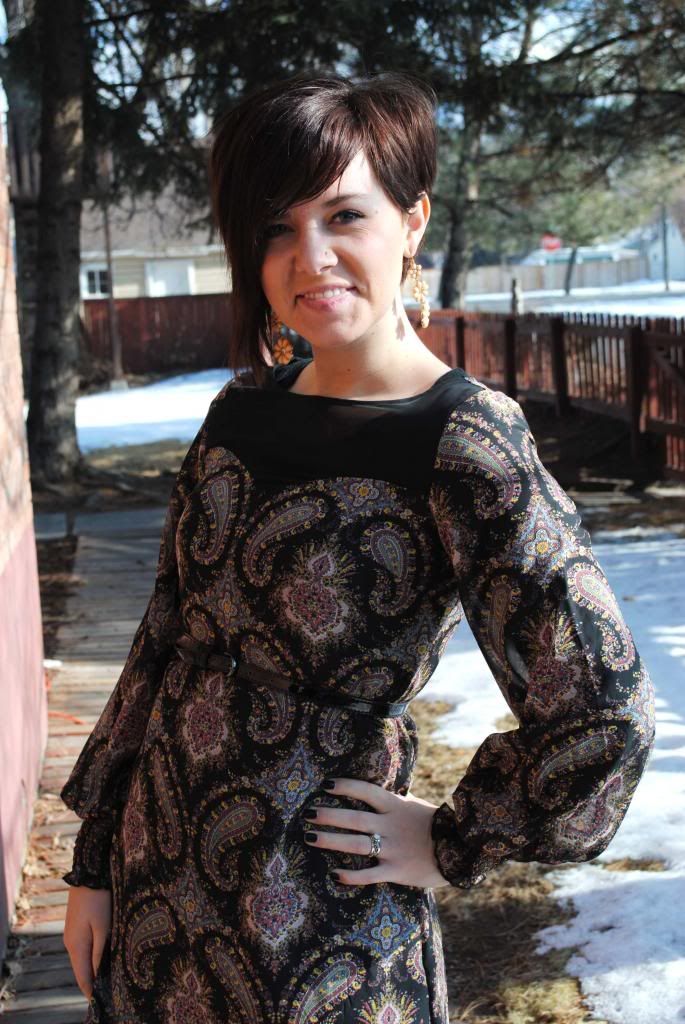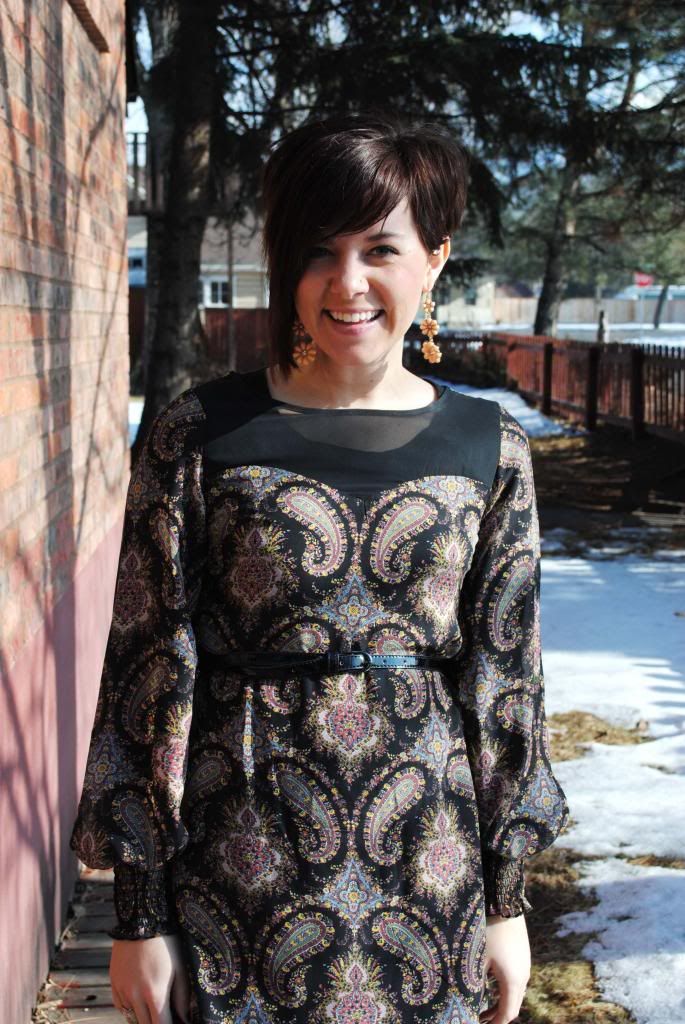 top: Target, leggings: Maurices, boots: gift
I have a crush on paisley print all of the sudden. It hit me out of nowhere.
Also, I kind of hate doing Sunday Best posts because they make me feel conceited (really, blogging in general is starting to make me feel conceited). But I DO think it's important to feel beautiful and to express yourself. I think one's style can accomplish both of those things. I'm just glad I only pose like an idiot for outfit pictures once a week.
I washed my hair with baking soda last night after reading
this article
. I'll let you know how it goes. I have dry and course hair naturally so I'm hoping this solution will help. Also, I once watched this mini documentary about beauty products and how many harmful things are in them . . . it almost made me want to quit makeup and hair products cold turkey.
And now that I'm on the topic of hair, I'm almost 100% set on shaving part of my head. Undercuts, baby. Go ahead and add to those who have said, "You'll look like Miley Cyrus." It only fuels the fire and makes me want to do it more. And I'll probably start acting out like Miley too. Just keep me away from all construction sites where there may be wrecking balls in the area.
That could make for an interesting Sunday Best post.