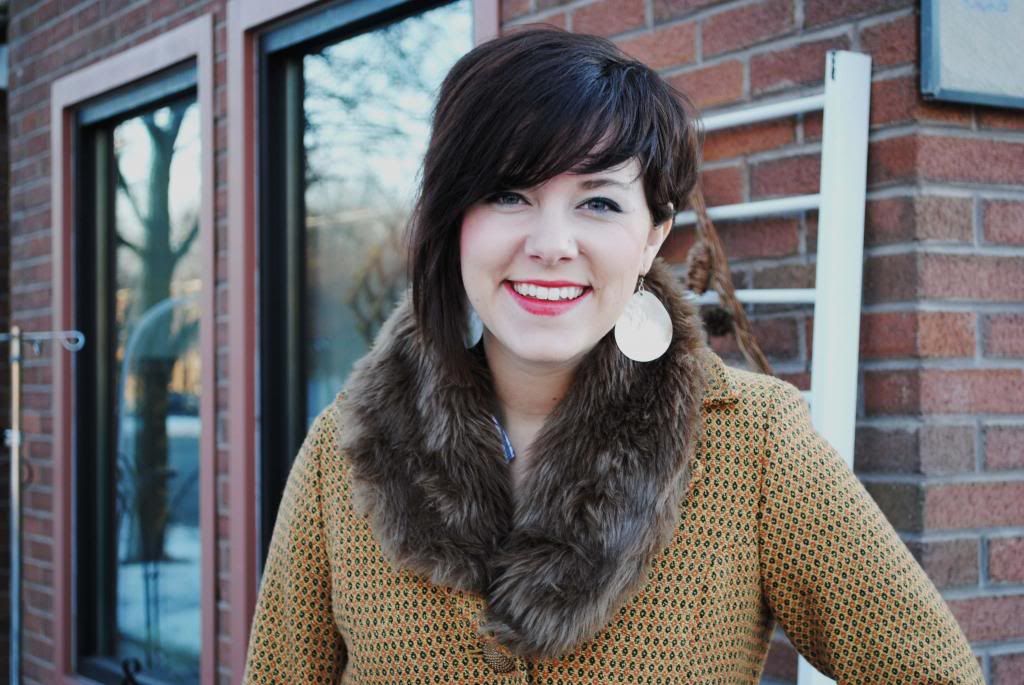 coat: Target, jeans: Vanity, boots: thrifted
I fell in love with this coat the minute I saw it at Target months ago. However, as much as I loved the vintage look and the cozy fur collar, I told myself I didn't need a new coat.
A month went by and the coat was sold out. Little did I know, Brian was busy on a wild goose chase trying to find the coat somewhere in my size. He finally found one after calling a Target in the Salt Lake area. Someone had returned the coat.
Brian gave me the coat for my birthday. Needless to say, I was beyond surprised. This coat is one I will cherish forever.
I also should apologize because I'm late announcing the winner of a
Millie Made leather bracelet
. Thanks to everyone who entered. I loved reading about your words for 2014. Words sure are powerful.
The winner chosen at random is:
Congratulations, Rebekah! Email me at mrskellwell@gmail.com with your wrist measurement and mailing address. I'll get your bracelet to you as soon as I can. Feel free to also explain what design and colors you would like.