My main squeeze turned twenty-six on Tuesday. We gorged ourselves on too much food, and I surprised Brian with a chessboard and tickets to a OneRepublic concert.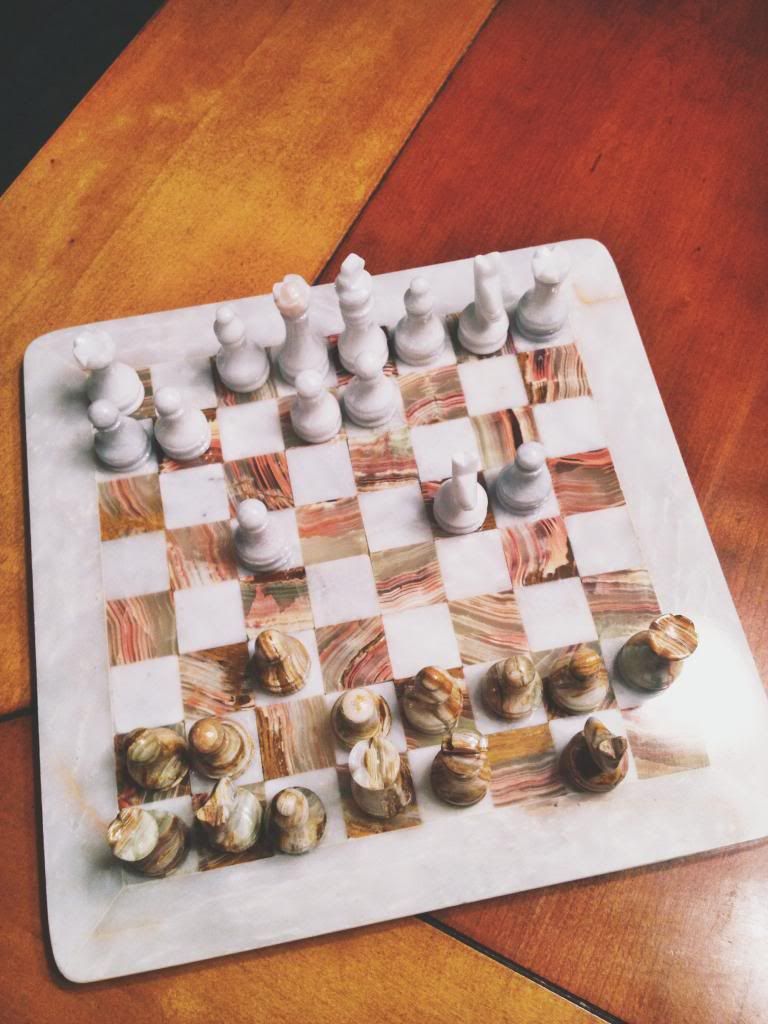 I found this at Global Village. It's the cutest nonprofit shop here in Logan that supports struggling artisans in developing countries by selling their fairly-traded handicrafts.
Throughout the entire day, I took the liberty of posting bear pictures on BWell's Facebook page to wish him a happy birthday. I even got some other people to join in on the Facebook fun. There isn't even a story behind the bear thing. It just sort of sporadically happened.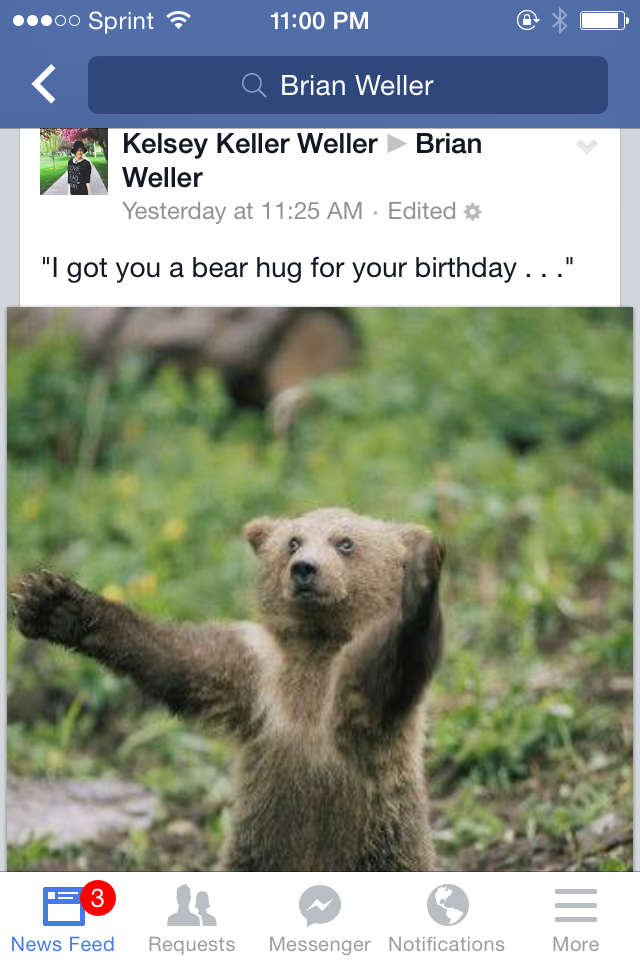 Then Brian ended the day by succumbing to the bear madness.
Brian, you're the Baloo to my "Jungle Book". We all know he's the best character. I'm so glad I get to grow old with you. We even have a chessboard now so we're all set. Retirement home, here we come.