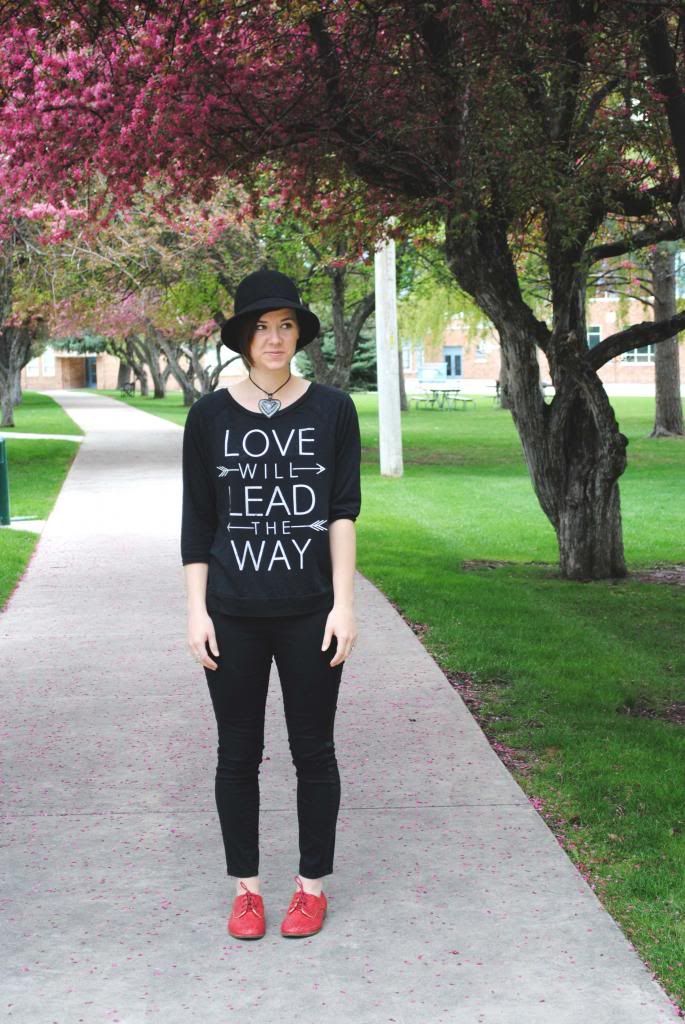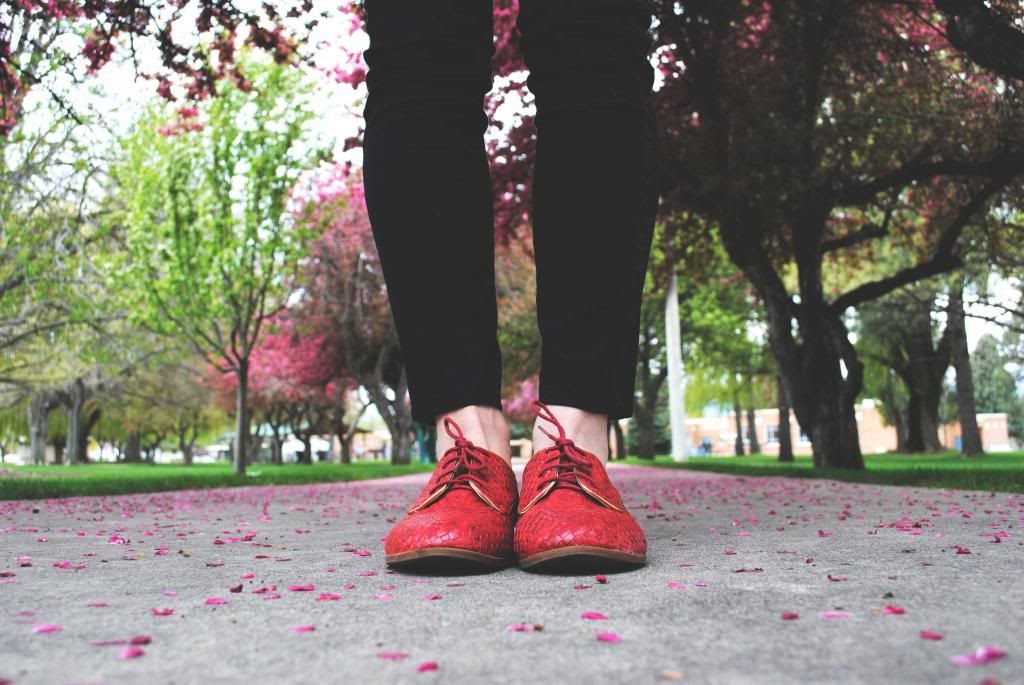 top: Kohl's, pants: Smith's, shoes: Bella Me, hat: gift, necklace: Full Circle Exchange
This past week was filled with rainstorms. I love a good rainstorm. I love the smell. I love hearing the rhythm it makes as the drops pound against my metal roof. I love how cleansing it is. The grass and the trees seem to be given new life thanks to the moisture. Rain is rejuvenating.
Love is kind of like rain. It's rejuvenating. It gives new life. It makes people whole. Love washes away hurt and insecurities.
I want to love more. I want to do a better job at loving those who are hard to love. I want to be more present and act more fully for those who so openly and willingly love me. I'm learning more and more each day that love is where it's at. Love is what it's all about.
Speaking of love, that amazing heart necklace I'm wearing was created with lots of it.
Melody Ross
, a talented artist who uses her art for good, has teamed up with Full Circle Exchange to create an amazing line of gifts. The heart pendant necklace was created by women in Peru and it is made of reclaimed metal. The necklace also came with a bar of gourmet "Happy Chocolate" . . . with a name like that, you know it must be good. The box that these gifts came in was designed by beautiful Melody. Buy your own gift
here
or look for it at your nearest Walmart (I hate Walmart but for this I'm making a small exception). There are other pretty products too: mugs, scarves, aprons, cards, and a whole lot more.
This post isn't even sponsored. I just think it's a rad cause and you'll love the products. Perfect gifts for Mother's Day!
Read more about Full Circle Exchange
here
and spread the love.