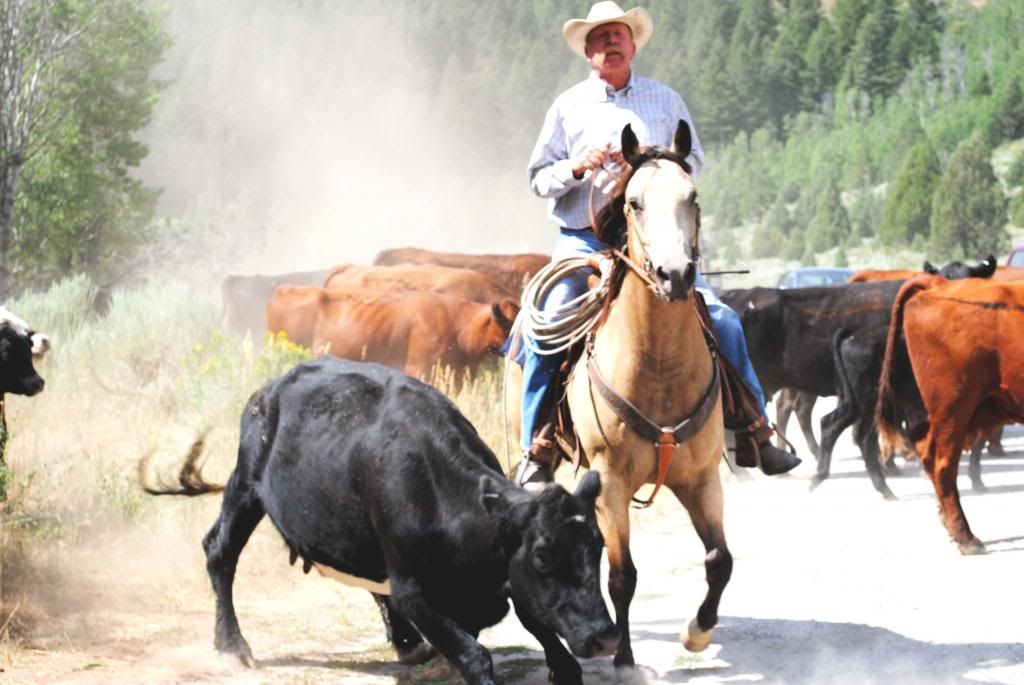 I went on a cattle drive to write a story for work recently. For some reason, I thought it was hilarious. Probably because I was surrounded by hundreds of really dumb cows who were mooing while peeing all over themselves. I also got this really weird feeling that I wish I could have been a real cowgirl.
And just when I wanted to write Miley Cyrus off as desperate and talentless, she goes and does this. What an emotional and meaningful song. Give me more of that, please!
It's a personal belief of mine that good karma will come to you if you are sincerely nice to the person at the drive-thru window.
I want a day off where it will just rain hard so I can read murder mystery books and not feel guilty about it.
This has been my theme song lately. Isn't James Taylor amazing?
I just painted my toenails black. This nail polish decision makes me feel slightly tougher and more hardcore than I felt moments ago.