Just wanted to spread the joy of five things that have been making me feel good today (besides the fact that it's the start of a long weekend).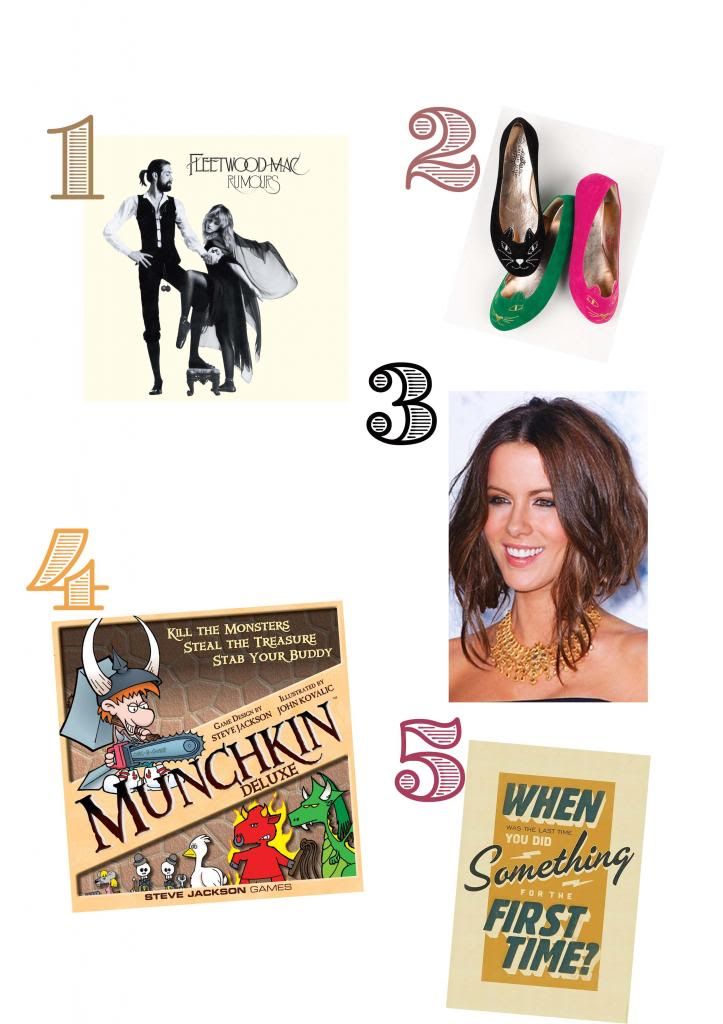 1. I've had this obsession with listening to 70s Folk Music on Pandora every morning while I get ready. Through doing so, I've fallen in love with Fleetwood Mac. Two of my favorites from them are
The Chain
and
Landslide
.
2. The "Meow Loafers" from
Delias
. I'm googly-eyed over the black ones. I could wear Luna shoes everywhere I go.
3. The messy bob sported by Kate Beckinsale. Pretty sure it's a faux bob but I think it would be a cute actual bob too.
4.
Munchkin
is this strange card game that our friends introduced to us recently and I think we will buy our own in the near future. If you love board and card games, look into this one!
5. A
quote
I discovered a couple nights ago on Pinterest and something I want to ask myself regularly. Wouldn't it be great to do something for the first time every day?
Enjoy your weekend! Mine will be full of hiking, shopping and hopefully some boating too!