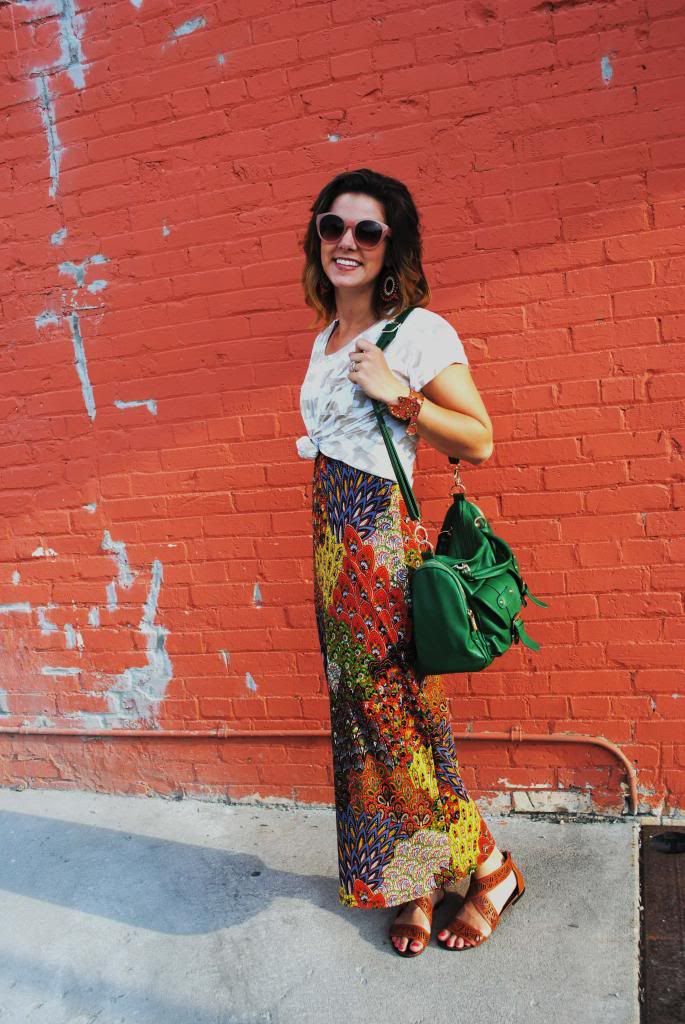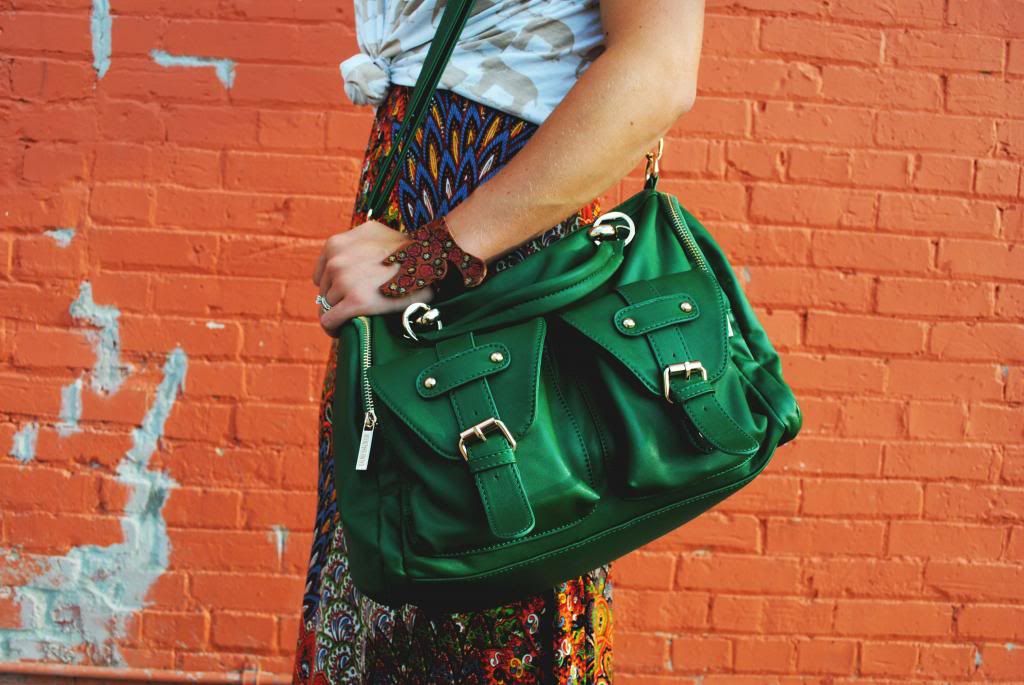 elephant top: Forever 21, dress: Kohl's, sandals: Head Over Heels, purse: Smith's, shades: Kohl's, earrings: Target
I remember singing the song "Do Your Ears Hang Low" when I was little and thinking how it was so silly. I mean, of course I can't tie my ears in a knot or a bow.
However, I can tie my shirt in a knot. This is a trend I want to like but it still makes me feel uneasy. Whenever I knot a button up with a pair of jeans, I can't help but feel like some ridiculous Mormon-version of Daisy Duke.
But I tried the knotted look with a baggy t-shirt over a dress and I thought it was kind of fun. What's more fun than a dress of many colors paired with a knotted elephant print tee? Nothing.
Except amusement park rides. And slip-n-slides. And rodeos. And driving really fast. Okay, maybe there are lots of things that are more fun.
But still, I think I found a way to tie-it-in-a-knot-tie-it-in-a-bow without feeling like a weirdo. And really my shirt was just wrinkled and I was too lazy to iron. So I thought, "What the heck? I'll wad it up and tie it in a knot."
Any takes on tying your shirts up in knots? How do you style it?