I have had this longing to plant some succulents for a while now, but I was holding back since I didn't know how to take care of them. Luckily, they are pretty tough plants . . . not quite as sentimental as the rose bush I killed last summer.
I wanted to display my succulent garden in a fun and unique way. After some brainstorming, I decided it was time to put some of my tea cups to good use. I don't drink tea, but I adore tea cups. Whenever I visit antique stores, I have to browse through the tea cups, plates, and other delicate china. I think it's sweet that something as simple as a cup can hold so much beauty. People used to care so much more about the little details.
I found that I had two tea cups that would fit two of my succulents, but I needed a home for my cactus. It was my lucky day, because after the first stop at one of my favorite antique stores in town, I found a tea pot tucked away just waiting for me to find it and claim it as mine.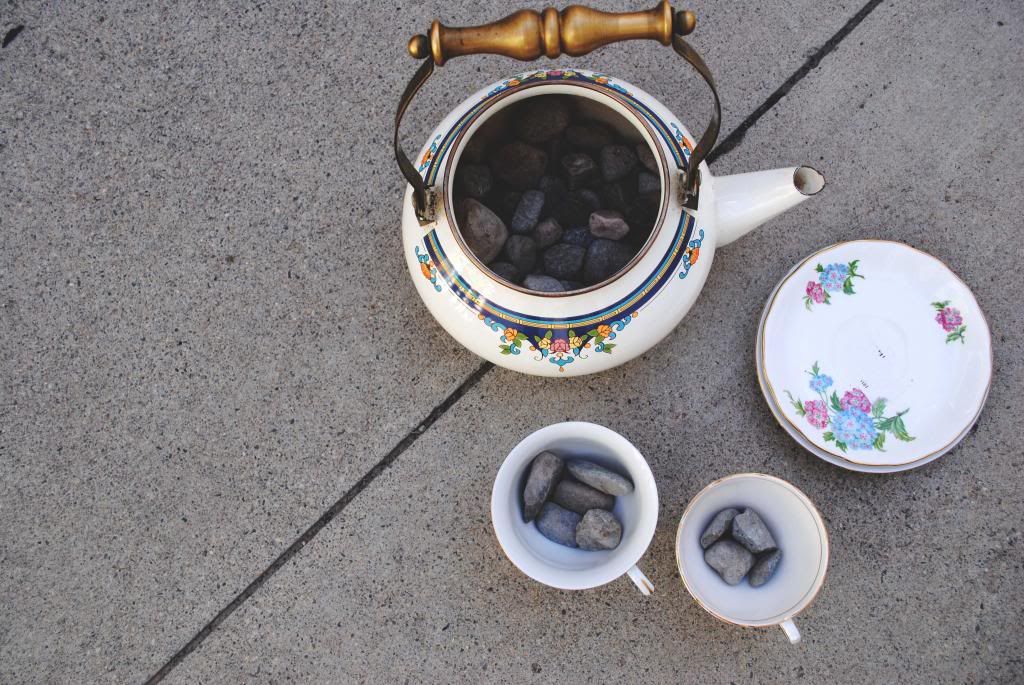 I followed
this tutorial
on how to plant my succulents. So far, so good. They're not dead yet. It's fun to not only have some indoor plants, but I really am happy with how they are displayed. It adds a fun element to my kitchen. And now my tea cups are no longer gathering dust . . . just dirt!
Any other fun ideas of how to display your succulents? Let me know! I think
this
might be the next thing I try. I thought it was weirdly terrific. I mean, a succulent growing out of a dinosaur's back? How rad is that?