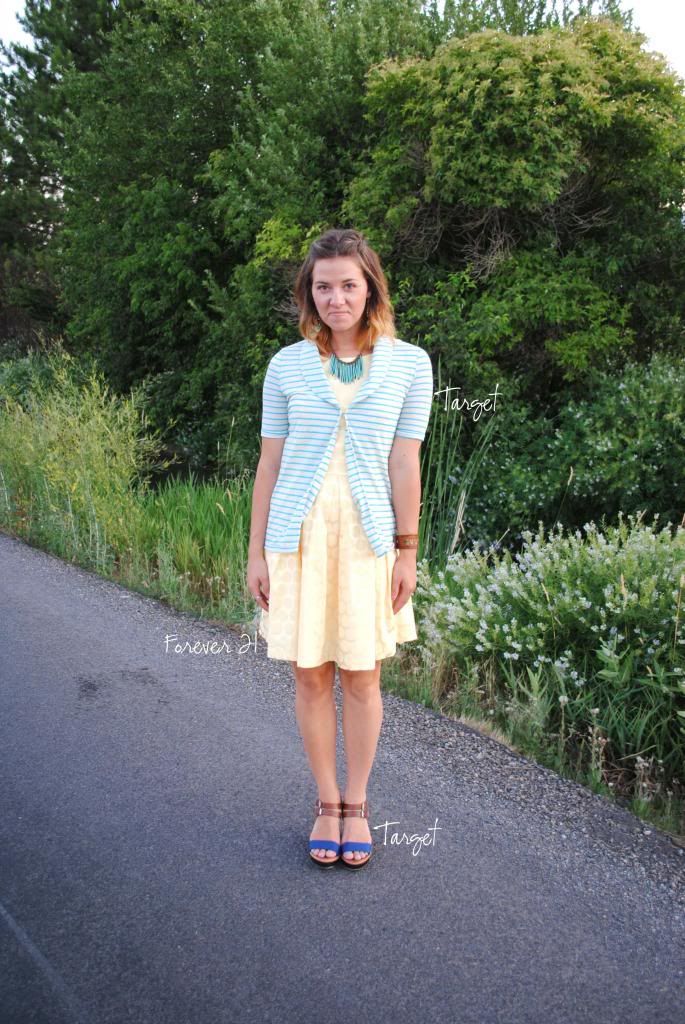 cardigan: Target, dress: F21, wedges: Target, necklace: American Eagle, bracelet: Millie Made
As a grade school child, I was a total tomboy. I came home from school covered in grass stains, tardiness from recess was a constant occurrence since I stayed out after the bell to play the whole "next point wins" in games of pick-up basketball, I was one of the only girls allowed to join in on the boys' games, and I wouldn't even openly admit to thinking certain boys were cute until I was, like, fifteen. I guess you could say I was a late bloomer.
However, I am also the oldest in my family and for a long time, was the only girl. This resulted in my mom always dressing me up and fluffing my hair. I was very cooperative of looking cute, but still, there were many times I asked, "Why, God, could I not be a boy?"
I can now say, I'm proud to be a woman. Girl power. I even like putting on dresses and feeling like a lady. But that doesn't mean I don't enjoy a mean game of pick-up ball every now and again.
Happy Sunday! Maybe I'll blog again soon. . . but no promises.