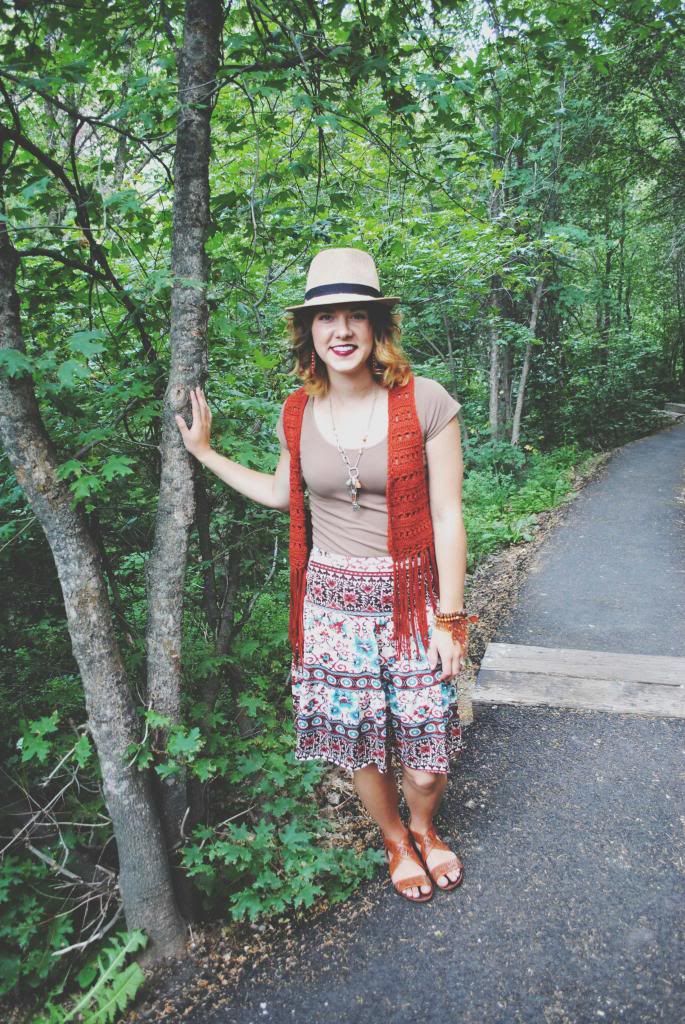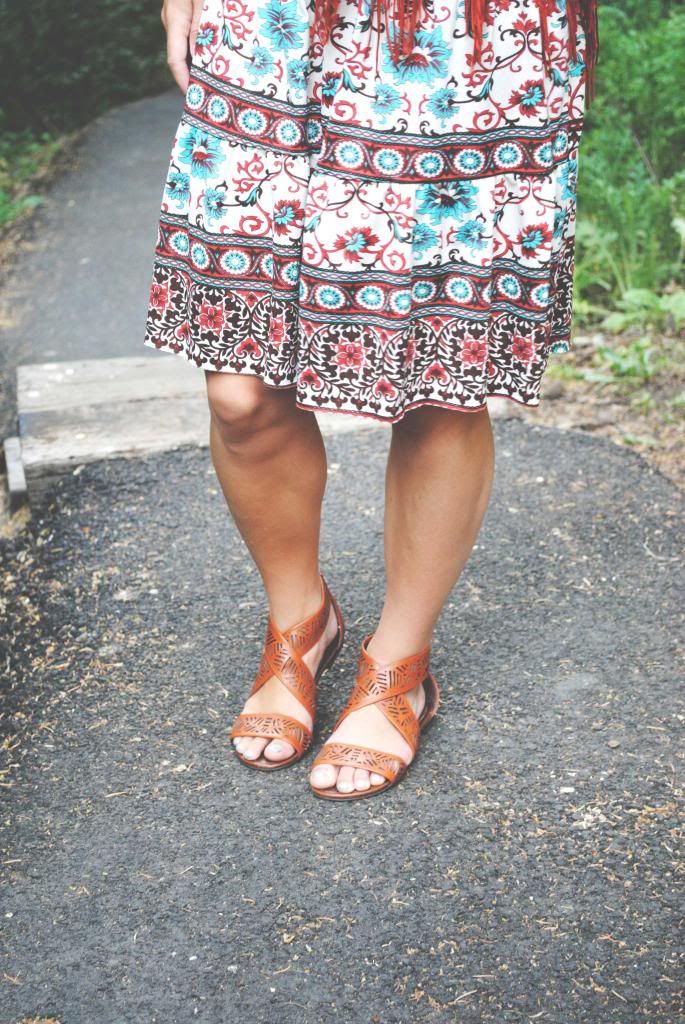 fedora: Delia's, vest: Smith's, top: Head Over Heels, skirt: Alloy, sandals: Head Over Heels necklace: Buckle
After a stressful week at work, a weekend getaway at Sundance Resort is just what the doctor ordered. It was nice spending time tucked up in the mountains with my main squeeze, BWell. We stayed in a quaint cabin where we watched Robert Redford movies late into the night. Most of Saturday was spent in hiking clothes, getting filthy as we hiked up to Stewart Falls (it was gorgeous). However, into the afternoon, I cleaned up a bit and we headed into Park City where we hit up the outlets. Brian was in great need of clothes (he only owned two pairs of shorts before our outing) and I needed new running shoes. Then we came back to the resort and had dinner. The only way the day could have ended better was if we met Robert Redford (he was staying at Sundance this weekend too!).
Have I ever mentioned I have this big fat celebrity crush on Robert Redford? Yeah, he's old enough to be my grandpa. But seriously. Plus,
Jeremiah Johnson
is one of my very favorite movies.
PS- Follow Little Bird
on bloglovin
if you know what's good for you. Google Reader is getting the ax TOMORROW and I really don't want to lose track of you and your bad self. Or if you are my friend on
Facebook
, I'm constantly annoying everyone by posting links to every latest post. Have a happy week and a grand Independence Day (probably my second favorite holiday after Christmas). Peace.