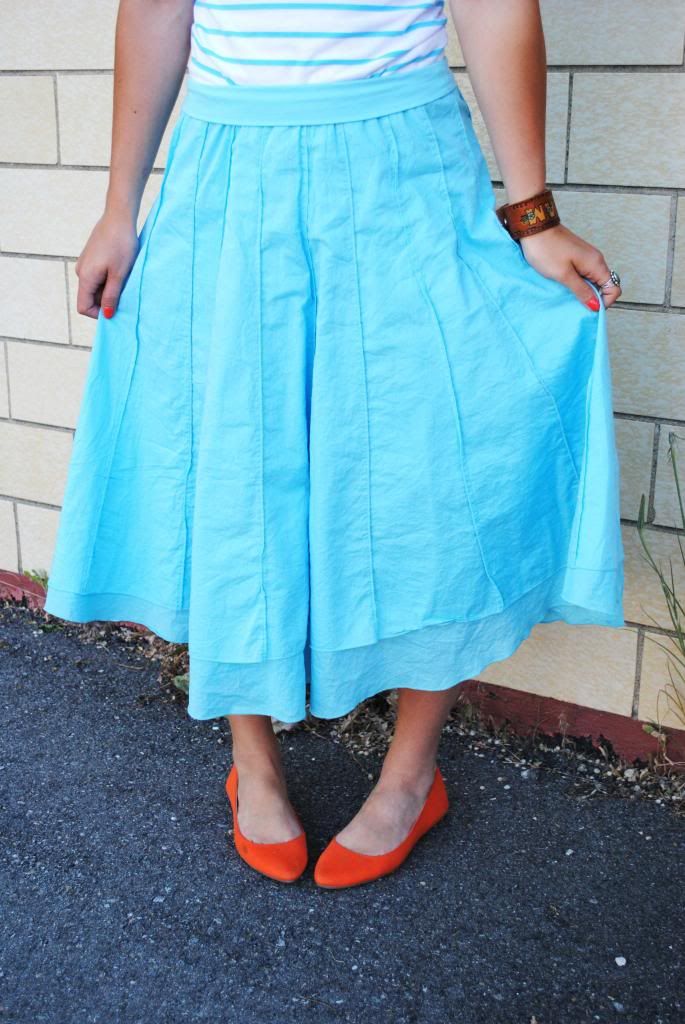 shirt: Smith's, skirt: Ross, flats: Old Navy, necklace: Rue 21, leather cuff bracelet: Millie Made
It's Monday, almost the end of Monday, in fact. Sunday just weaseled on past me so here I am, posting this Sunday Best on a late Monday afternoon. No problem. I can go with the flow.
Also, I wore this flowing blue skirt to go grocery shopping last week. Because sometimes, you just need to wear what you feel like wearing in order to conquer the grocery store.
Except I highly suggest you do not wear whatever you feel like wearing when visiting your dad's tire shop. Because then you will end up with a dirty scuff on your bright orange shoe. Oh wait, that's just me? Well, aren't I just a hot mess.
I hope you have a happy week. Which you probably will since Monday is almost over and I am guessing you hate Mondays. Too bad for me because I like Mondays and actually dislike Tuesdays, but we are getting onto a whole different subject now.