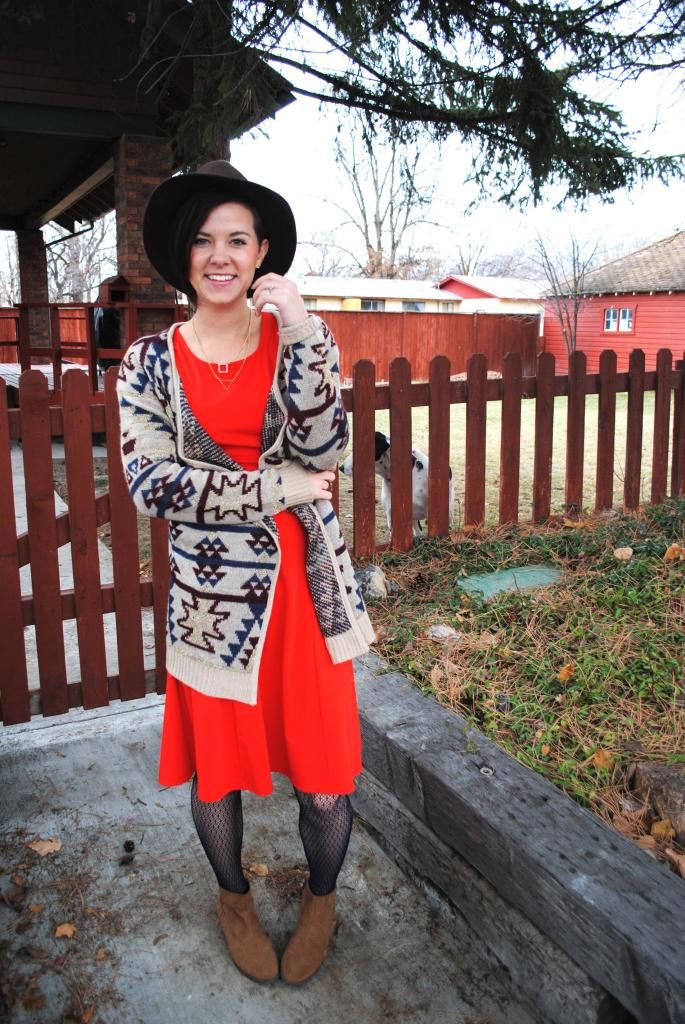 dress: DownEast, sweater: Buckle, tights: vintage, boots: Old Navy, hat: Bella Me, necklace: Old Navy
You know you better shape up, because tomorrow is the first day of December. That means Santa Claus is coming to town. You don't want to be on the naughty list, do you?
In all reality, I chose my title because I've been on this kick of adding basic geometric shapes to my outfits (although, I'm stoked out of my mind for Saint Nick). So I was super excited when I snagged this necklace along with triangle earrings at the Old Navy Black Friday Sale. That's about all the shopping I could handle on Black Friday . . . and that was at 6 pm. Yep, not much of a Black Friday shopper here because:
A) I hate big crowds of people crammed in small areas.
B) I'm basically useless after midnight. A girl needs her beauty sleep.
C) I shop deals all year long. Why go on the day that everyone else does?
Well, it's time to go decorate our Christmas tree and deck our halls. It's tradition the Sunday after Thanksgiving . . . at least around these parts. I know some of you have had your tree up since Halloween ;). I won't judge you. I'll probably leave mine up past Valentine's Day. I constantly live in denial.