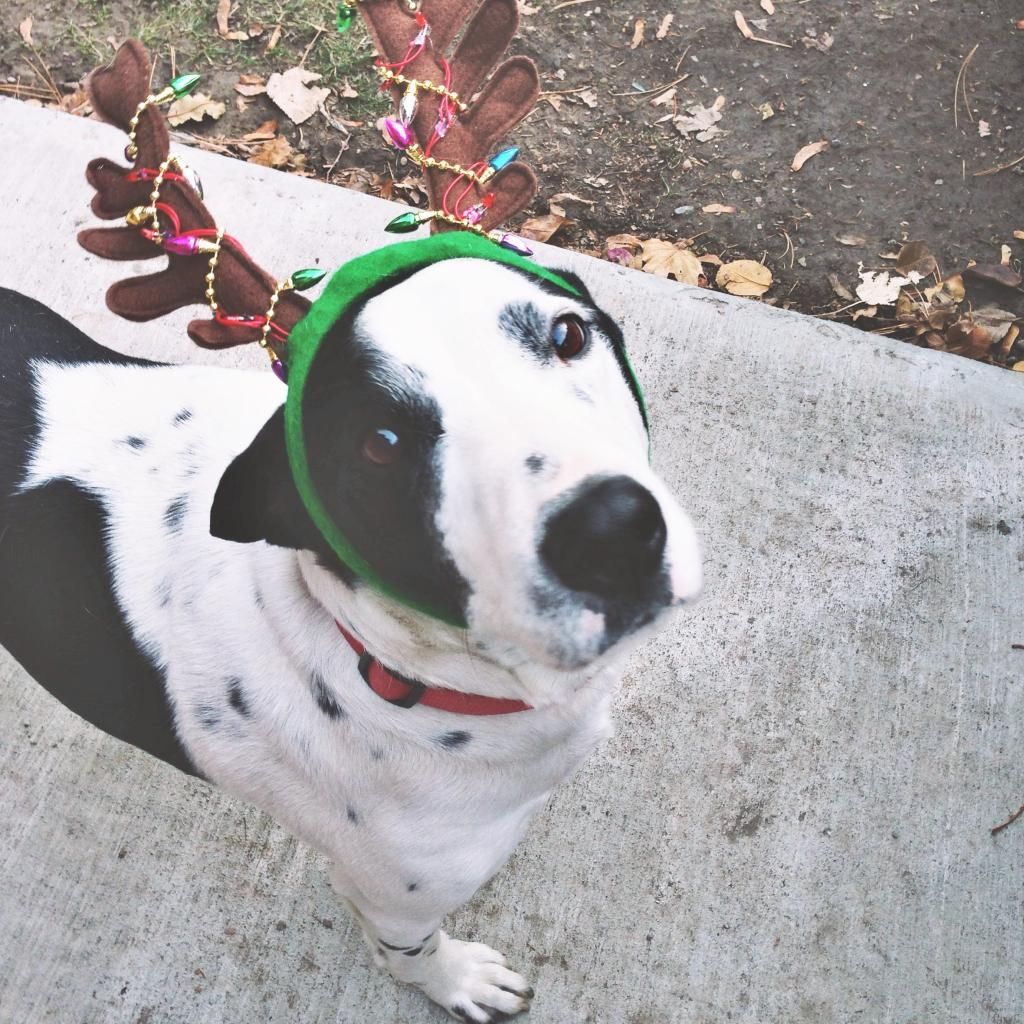 We are getting all ready for Christmas here at the Weller residence. The pets are getting in on the Christmas cheer as well.
I want it to dump snow so very badly. I want it to come up to my waist! I want to karate chop icicles! I want to wear snow pants and boots, dang it! Where are you, winter?
Today I saw a quote that said, "Life is too short to wear boring clothes." I couldn't agree more.
Brian had never seen "Jingle All the Way". We changed that. It's seriously so cheesy but I love it. Gimme all the cheese!
I still have never in my life experienced "baby hunger" (which is such a weird term because like, do we want to eat babies?). But I get "kid hunger" ALLLLLLL the time. Especially during the holidays. Perhaps one day I'll change my mind, but babies don't sound like a lot of fun to me. However, I love kids. They're hilarious and everything is magical for them. I want to have a little sidekick to experience magic everyday with.
Gwen Stefani is 45. Can I be her when I'm 45?
A coworker asked me today if I'd like a fresh-cut Christmas tree. I told him I better pass since I currently have three fake trees in my house. I'm the female version of Buddy the Elf.
I lose track of time always. Actually, let me rephrase that. I don't think I even have a sense of time. I constantly have to remind myself that time exists.
In less than one month, I turn 24. It seems like a big deal to me. For some reason when I was younger, I always pictured that I'd have my act together at 24. I used to say that I might start having kids at 24 too because that seemed pretty old to me (ha!). No kids in the picture and I'm not sure if I have my act together, but I'm sure looking forward to what 24 has in store!
I've avoided going grocery shopping like the plague, but it needs to happen. I literally have eggs, cutie oranges and two cans of Vanilla Coke in my fridge. That's it. And I'm tending four kids on Thursday and need to feed them dinner. Looks like I better go to the store tomorrow . . . unless I think I can get away with feeding the kids eggs and oranges for dinner.