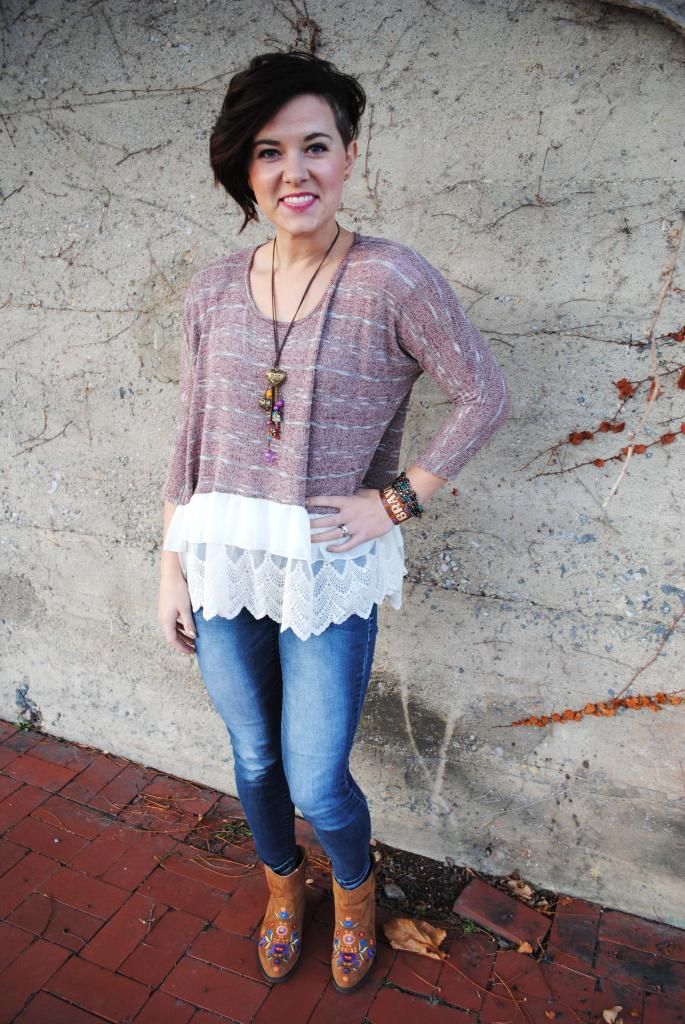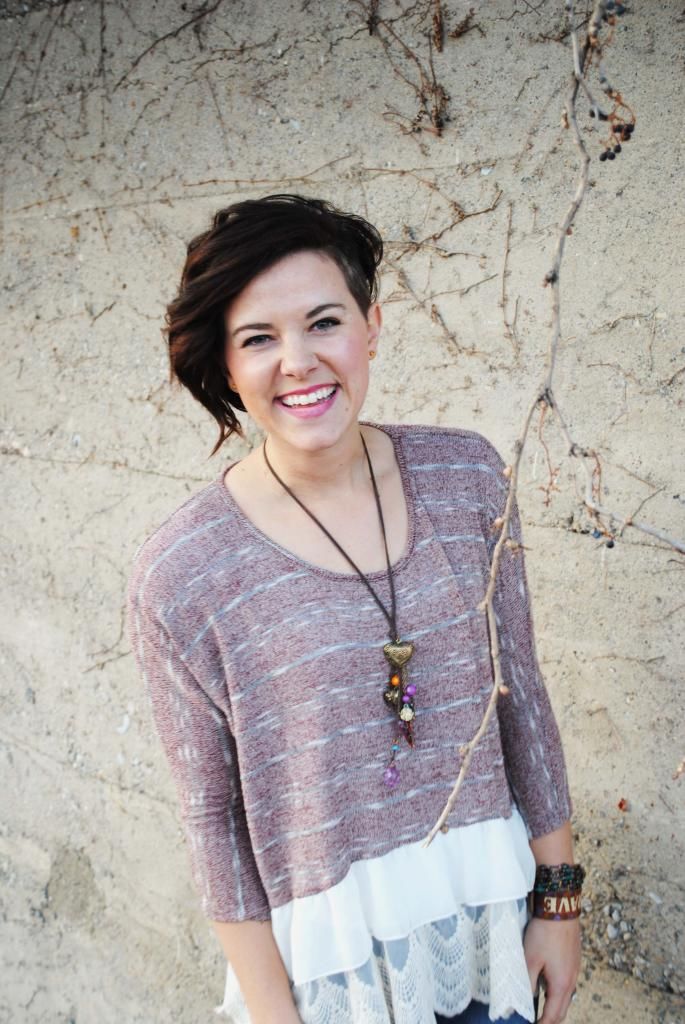 sweater: AdornIt, jeans: Kohl's, boots: Kohl's, necklace: Maurice's, leather cuff: Millie Made
Earlier in the week when I sported this sweater, I was uncomfortably warm. It shouldn't be uncomfortably warm to wear a sweater in December but that's been the case as of late. All last week, I went on my jogs with Munch (our pooch) outside in shorts and a t-shirt. Winter, say what??
I can't complain. I've loved spending the extra time outdoors basking in this odd December sunlight. However, I'm ready for some snow. And this weekend, some snowflakes finally started twirling from the sky. Perhaps we will have a white Christmas after all!
XOXO - Have a super fab week!
P.S. If you need any last minute stocking stuffers, check out my mom's
Millie Made
shop. She creates amazing leather cuffs and other jewelry. The one I'm wearing in these photos says, "BE BRAVE", a constant reminder for me to break out of my comfort zone and take some risks. I'm so grateful for that message I can wear on my arm.