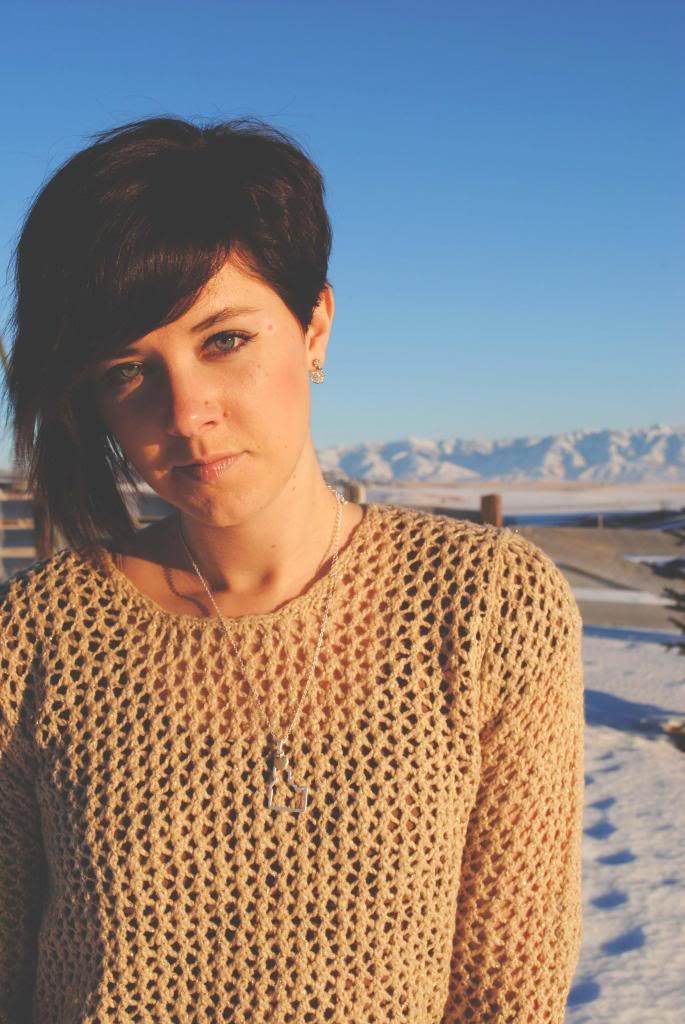 sweater: Head Over Heels, jeans: Kohl's, booties: Kmart, watch: Head Over Heels, Idaho necklace: gift
I realize it is totally not Sunday, but yesterday was my birthday and I didn't feel like spending time online. So as a late birthday present to me, you can just pretend it is Sunday as you read this so this post will make sense. Deal?
I wore this outfit on Christmas Day. BWell gave me the beautiful golden sweater and my parents gave me a gold-colored watch as well. It was the perfect laid-back outfit for lots of eating and card-playing.
The favorite part of my Christmas Day was when my family gathered around our computer to Skype with my brother. He is currently serving an LDS mission in California. As much as I love my new sweater and watch, the best present was by far hearing my little bro's voice.
Happy Sunday ;)