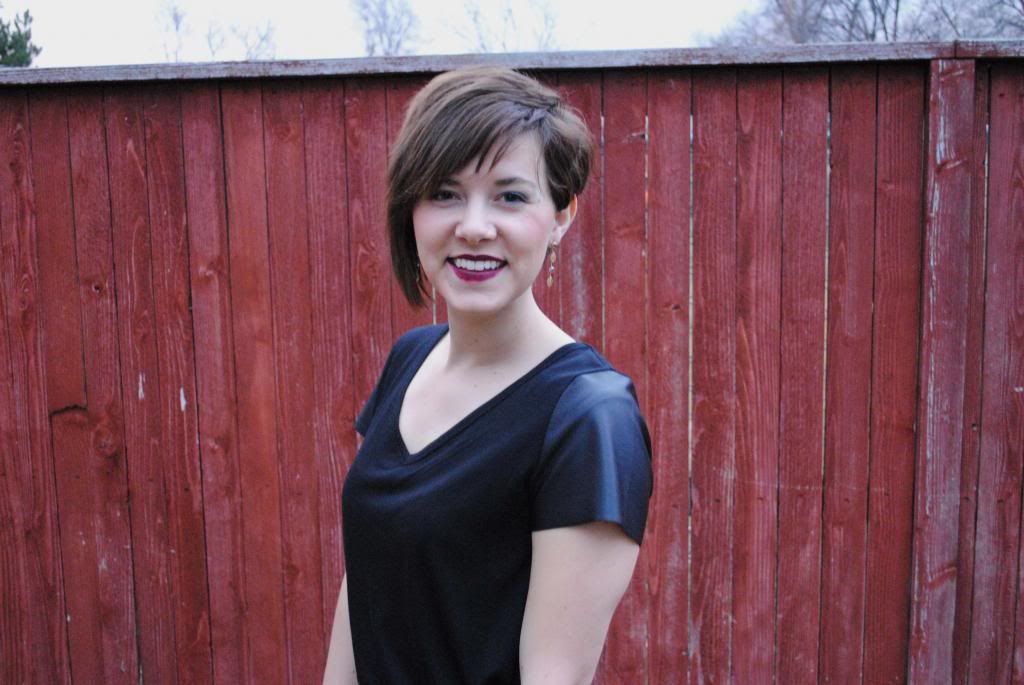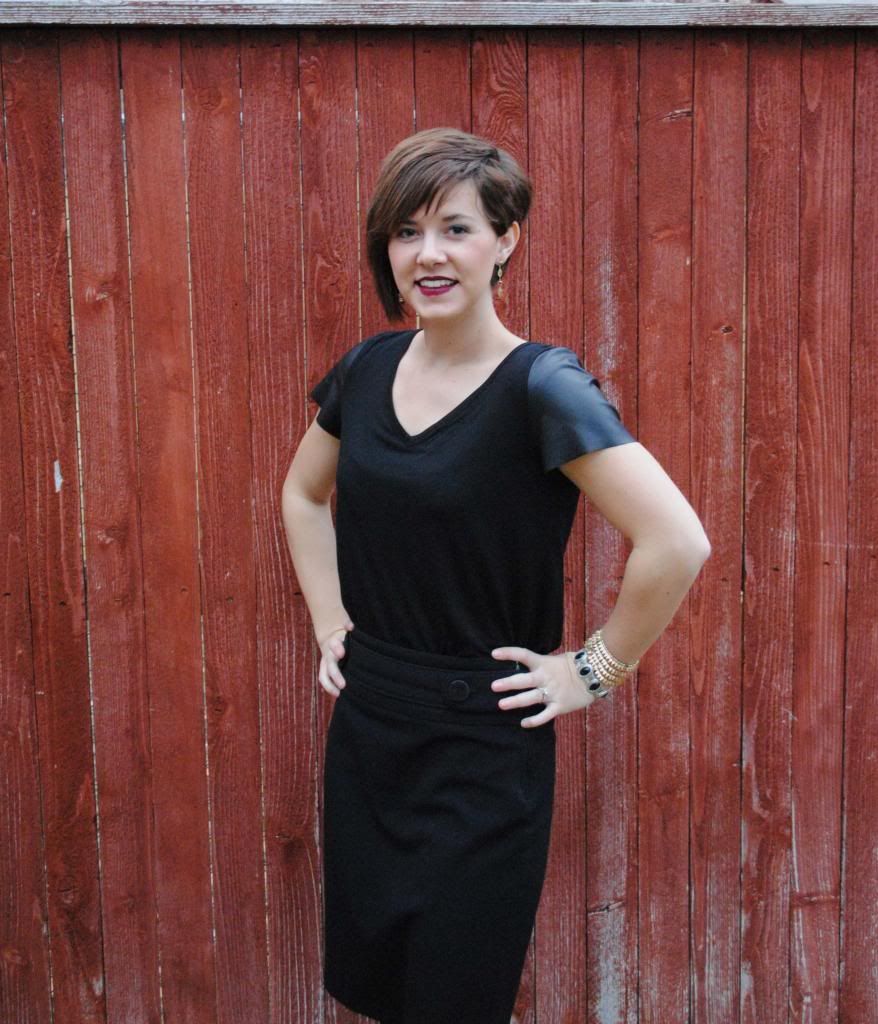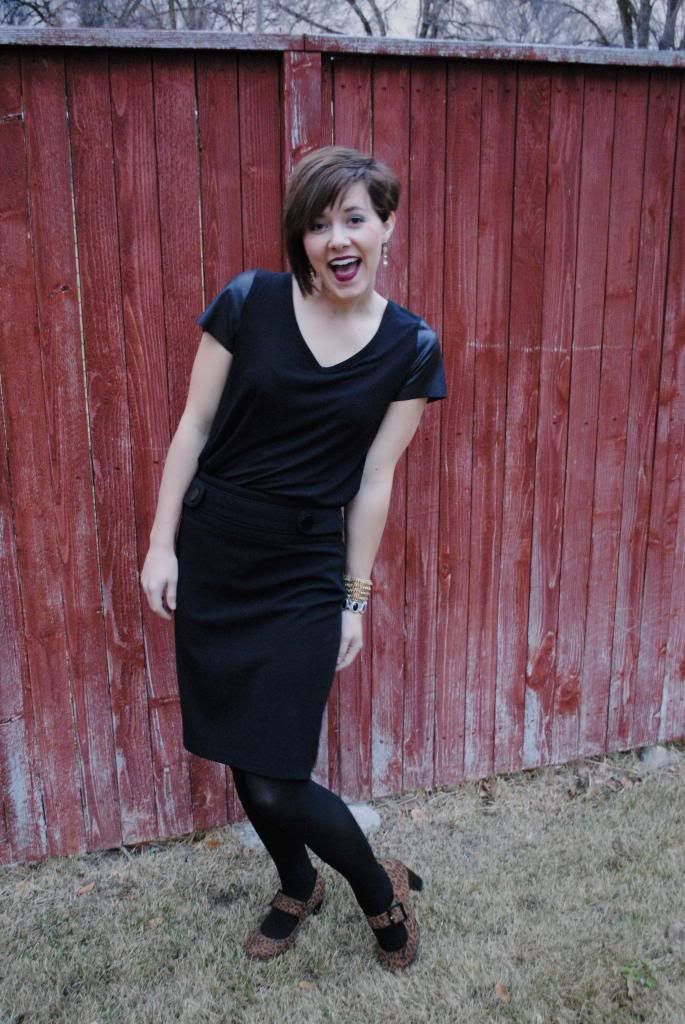 top: Kohl's, skirt: Maurices, tights: TJ Maxx, heels: Kmart
I have been MIA from the blogging world and it's felt so good.
It's been all future planning, celebrating, turkey eating, Black Friday shopping, and Christmas decorating over here.
Oh, and you may have noticed from these photos that I totally cut my hair off. It's liberating and terrifying at the same time. Every girl should chop all their hair off at least once in their life.
I wore this black ensemble for a day at church. I had to teach the lesson in Relief Society (I was a sub). I, for some reason, got so ridiculously nervous. Not to mention, I forgot to take my wool coat off so I wore it during the whole lesson. Wool coat + nerves + pleather sleeves = really sweaty armpits. TMI?
Have a fab week. Whether you choose to wear real leather or fake leather, you're still awesome.