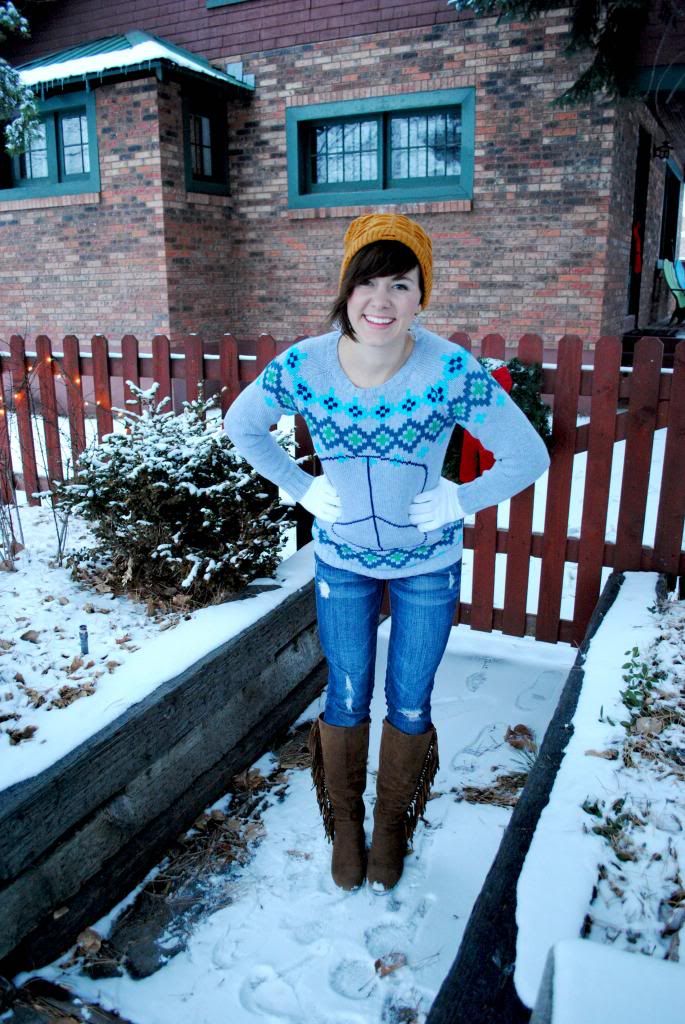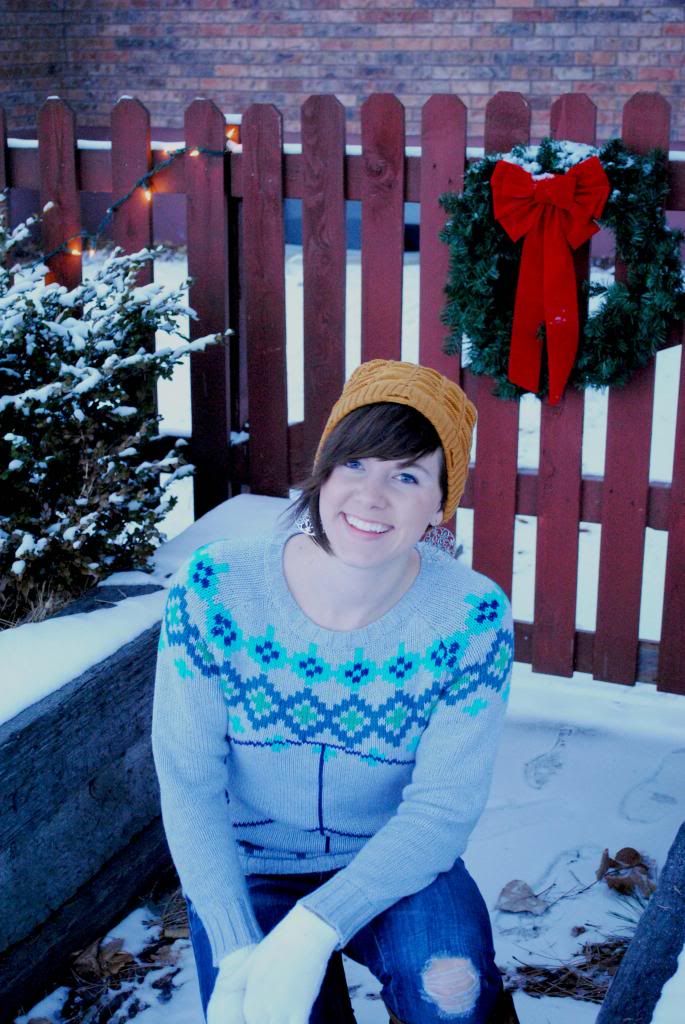 sweater: Old Navy, jeans: American Eagle, boots: Head Over Heels, beanie: Bella Me Boutique gloves: Kmart
I bought this sweater from Old Navy on Black Friday. It is mega comfortable, warm, sports a peace sign (which I love), and I got it for 50% off. What a steal. Did I mention I bought it from the girls' section? I am wearing an XL child's sweater. This is going to be really embarrassing when I show up somewhere and a nine-year-old kid is wearing the same top as me.
Oh well.
Also, Brian couldn't stop laughing at this photo he took of me . . .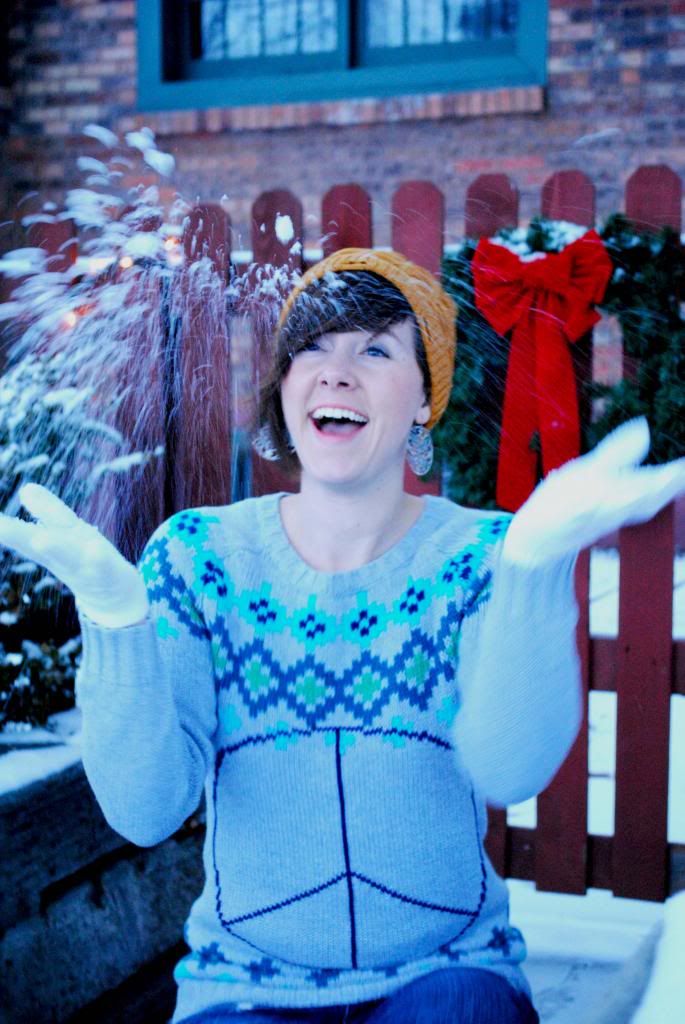 Really though, this is his fault. Doesn't he know as a photographer he's supposed to make me look good?
PS- This winter wonderland I live in is breathtaking. I can't wait for more snow!