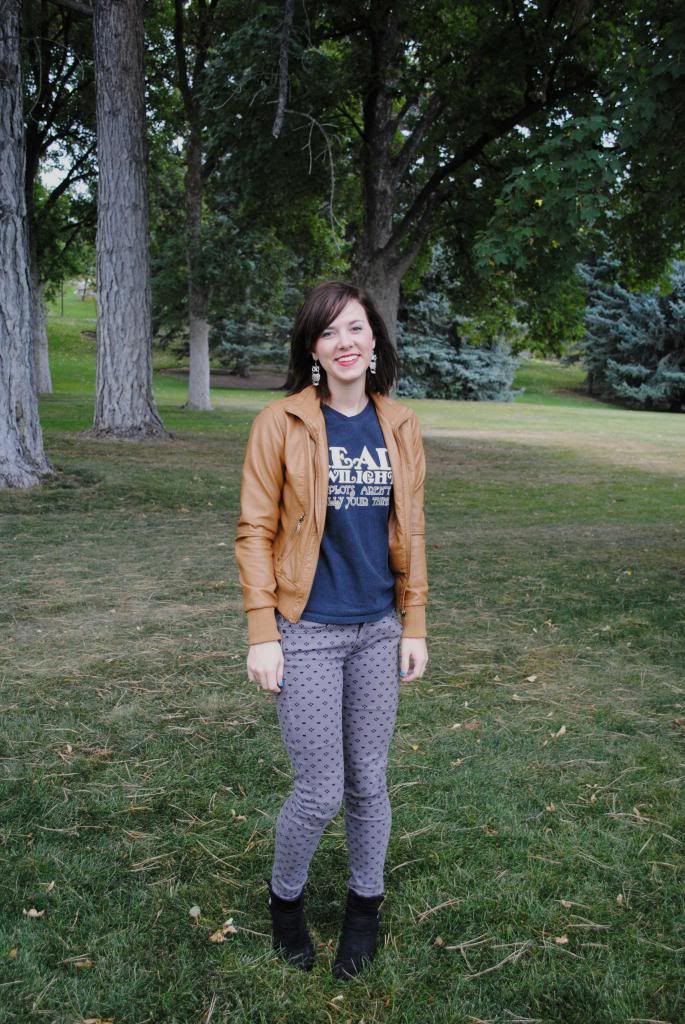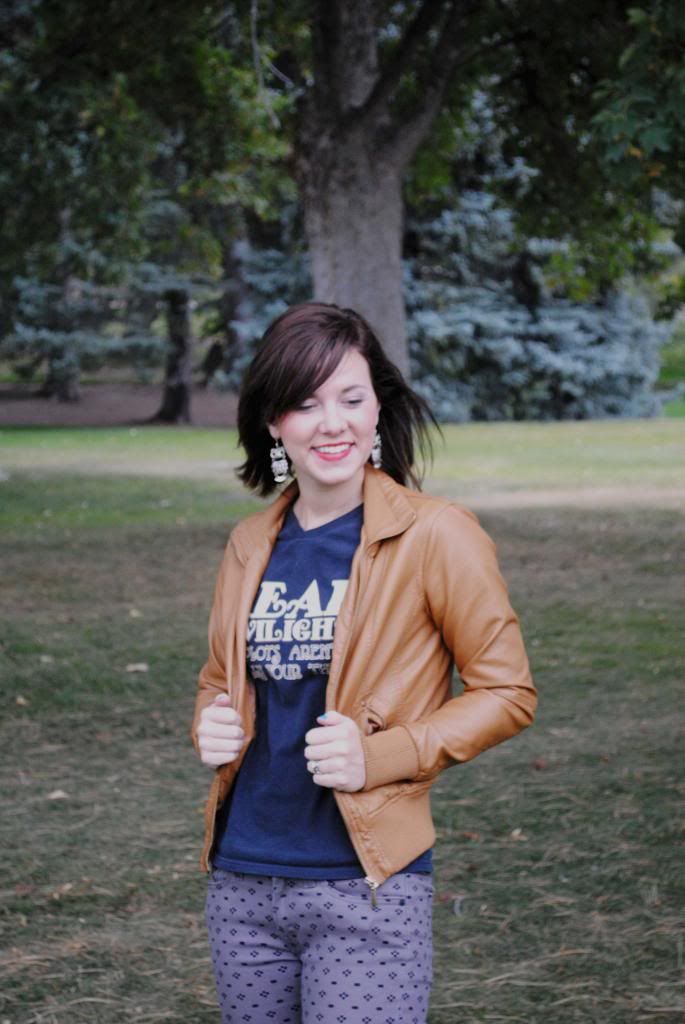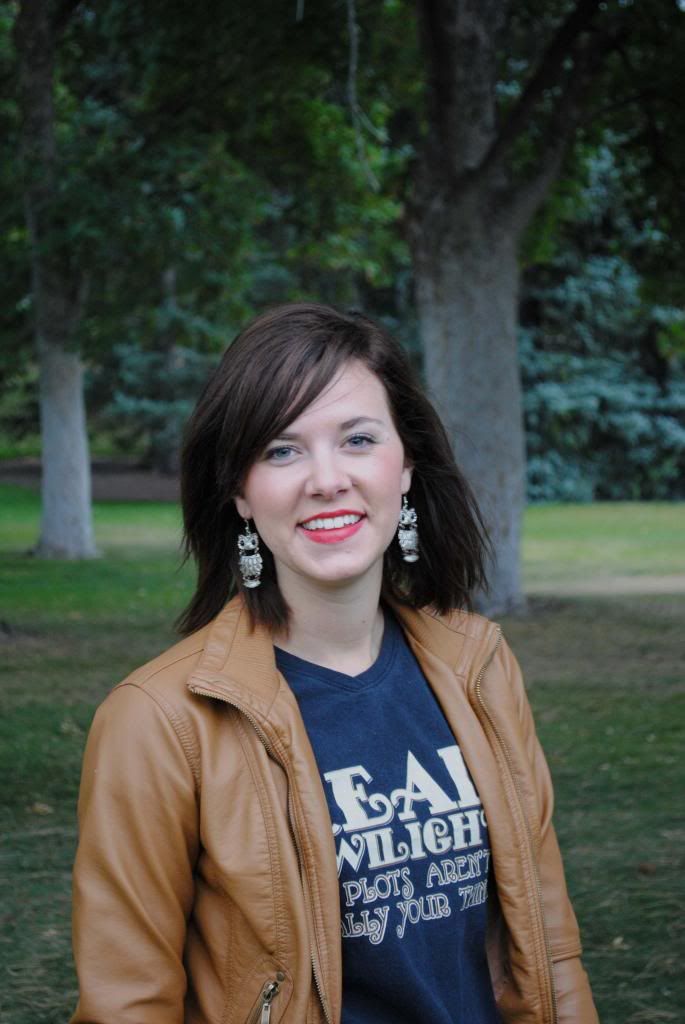 jacket: Forever 21, t-shirt: internet (can't remember the site, ha), pants: Kohl's, boots: TJ Maxx, earrings: Kohl's
One! Two! Three! Three weeks since last Sunday Best, muahahaha (lightning in the background). Obviously, if you don't know what that counting nonsense was, you haven't watched Sesame Street in a while.
So I've been slacking on Sunday Best posts. Let's get real, they're awkward. I feel awkward posing all sheepishly to take pictures of myself. I feel awkward posting them here and making myself look vain. But in all honesty, it's fun for me to look back through my Sunday Best posts and see how myself and my style have evolved.
I'm the furthest thing from a fashion blogger. Heck, I don't even feel like a blogger at all. But this space is mine to document and grow, and I'm cool with that.
Maybe in a few months time, I'll look back at this post and get a good laugh. "Look at me with my anti-Twilight t-shirt, pleather jacket, red lipstick, and pasty skin. I'm like a Bella-hating vampire."
Yes, I'll probably say something like that.
Just call me Count Kelsey. At least Halloween is this month, right?