After painting just about every room in our house upon moving in, you'd think I would never want to pick up a paint brush ever again. However, I can't seem to stop finding things I want to paint.
The first target was our coffee table. I originally picked it up at a secondhand store shortly after Brian and I got married. It needed some TLC but I fell in love with it because of the glass top. After cleaning it up a bit, I quickly put a collage of pictures under the glass with the thought that I would get around to painting it.
Here are some "before" pictures: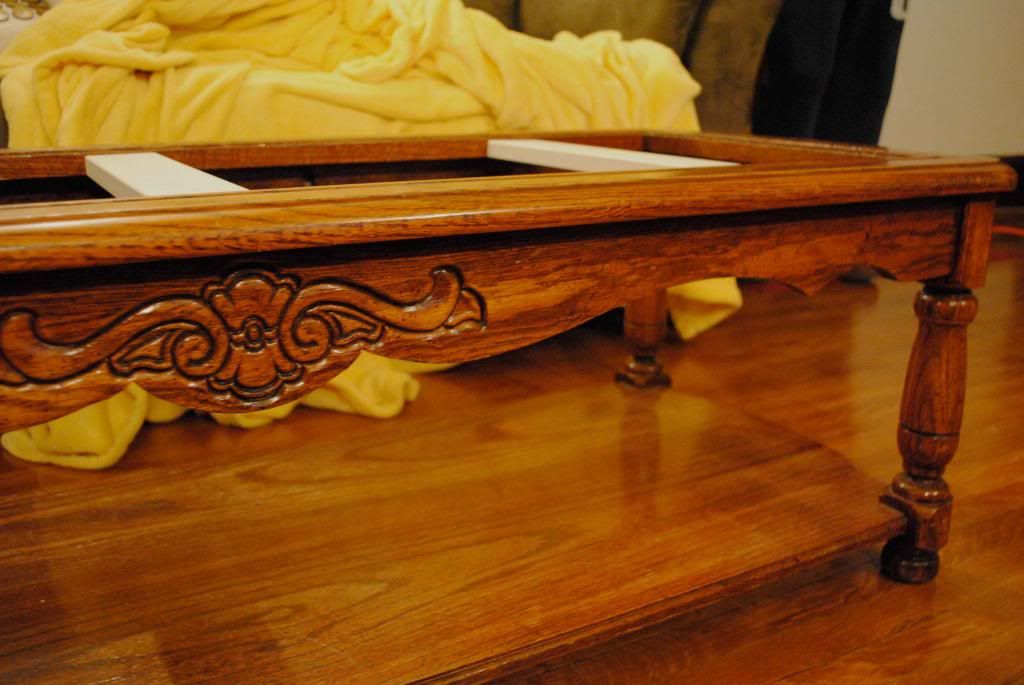 Well, two years later and I finally got some paint on it. I painted it a bright teal color and I wanted it to have a worn antique look. I love how it turned out. I also mixed up my photos under the glass and instead of doing a huge collage of pictures, I created a backdrop out of a map from our honeymoon with scrapbook paper and added photos sporadically across it.
The "after" pictures: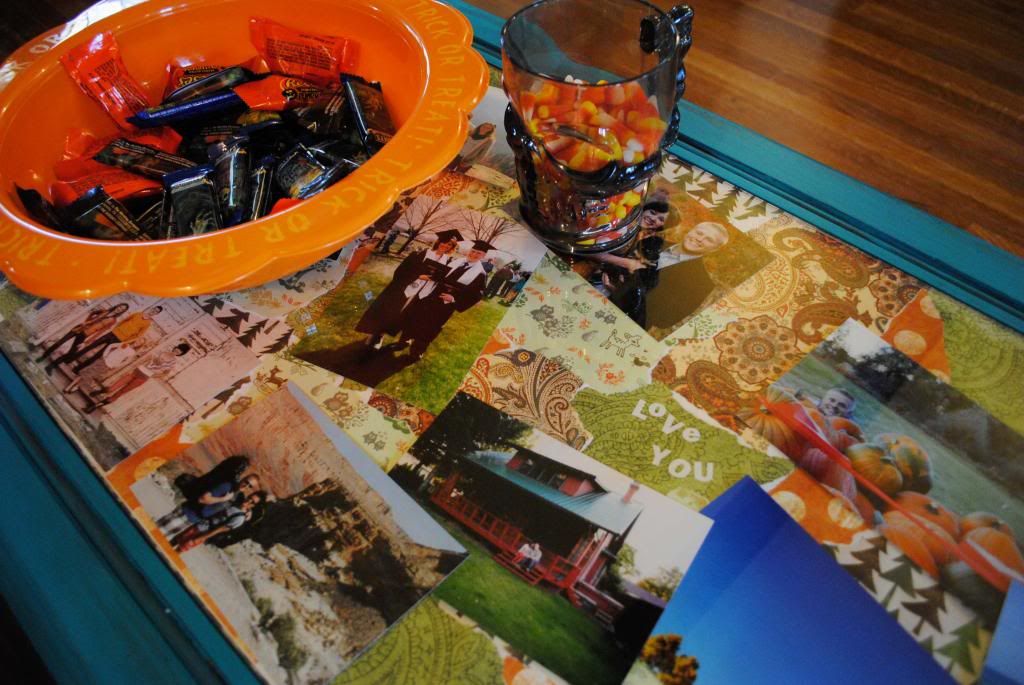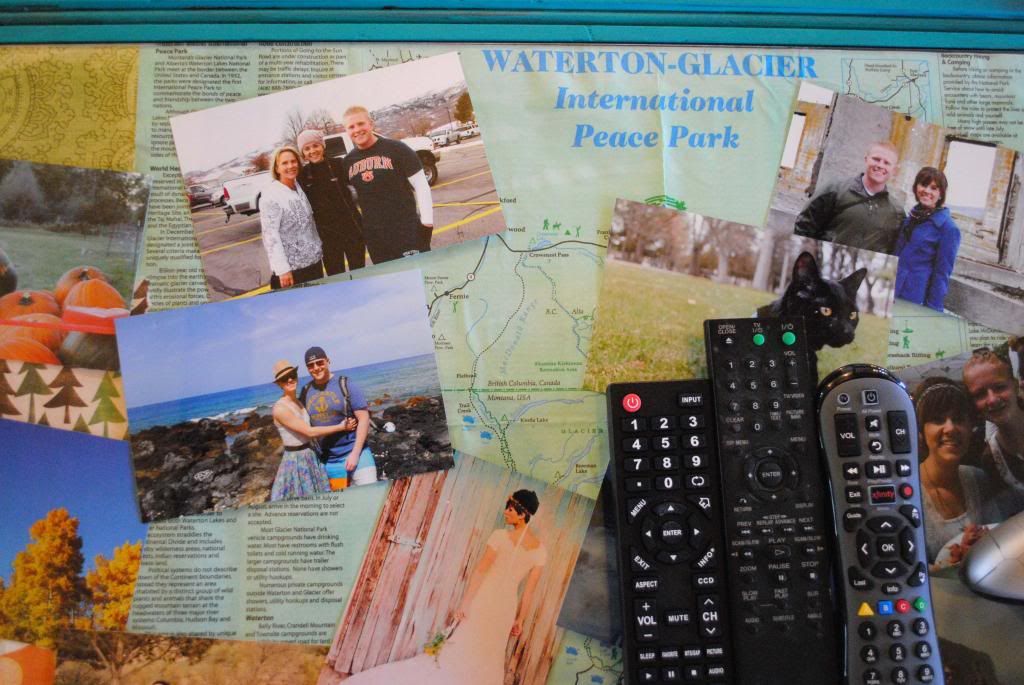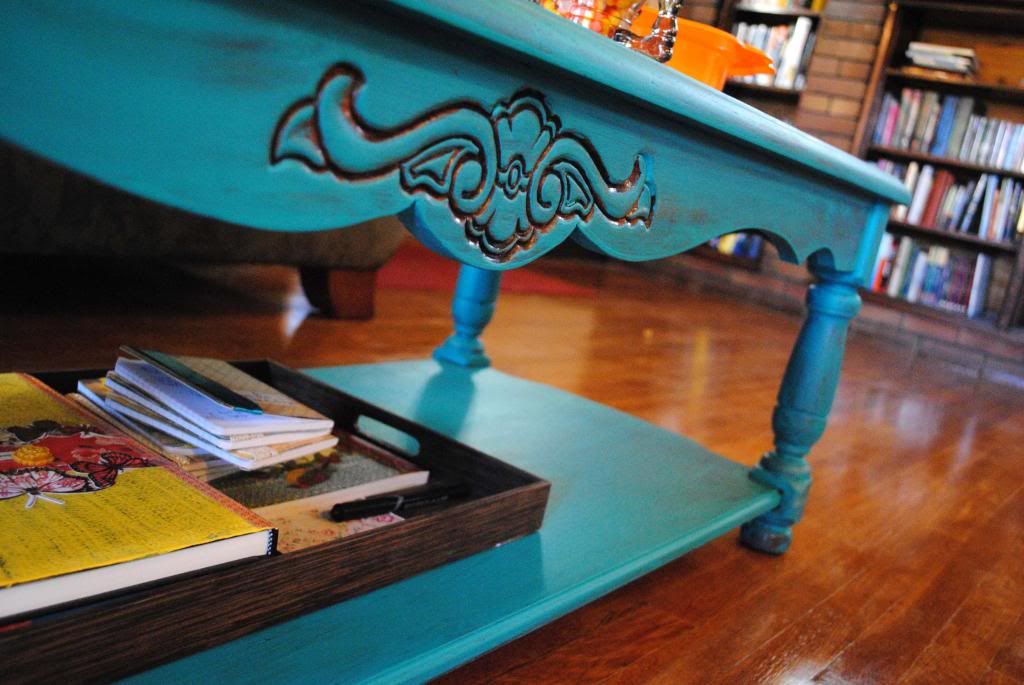 My next painting project was the dining room chairs. Years ago, I found an idea in a magazine of painting each chair a different color. I could never get the idea out of my head and was convinced I would do it someday. I am a person who loves color. Brian likes color too, but he's not as eccentric as I am, which is probably good. I need to give a giant shout out to my husband because through all my crazy projects and ideas, he never says flat out
no.
He always gives me a chance and says we can at least try whatever weird idea I'm obsessing over at the moment. Just with painting the house, he was so awesome about picking out colors. I need to pat myself on the back too, because I compromised by letting us paint a lot more walls white than I would have liked. But Brian was so willing to try colors I suggested and he even got a little crazy himself when he suggested we paint the ceiling of our living room yellow (which we did and it is the most cheerful ceiling you'll ever see). Anyway, when I originally dropped the idea of bright colored chairs on Brian, I think he about had an anxiety attack.
"Is it going to feel like we're eating at Cafe Rio every night?"
I couldn't promise him anything, but I solemnly swore I would never serve him dinner in a tin pan.
So Brian jumped on the colorful-mismatched-chair bandwagon and we picked out colors together. When the time came to get my hands dirty with the sanding and painting, I about chickened out. You see, there was no pressure with the coffee table I had painted. It was secondhand and I had picked it up for less than $20. These chairs were a different story. The dining room in our bungalow called for a nice long table, so we purchased a new table after our move via KSL. While we got a spanking deal on the table and chairs, it still cost us a lot more than anything you would find at the DI. These chairs were
nice
chairs . . . and I was going to potentially ruin them.
The "seconds before I started painting" picture: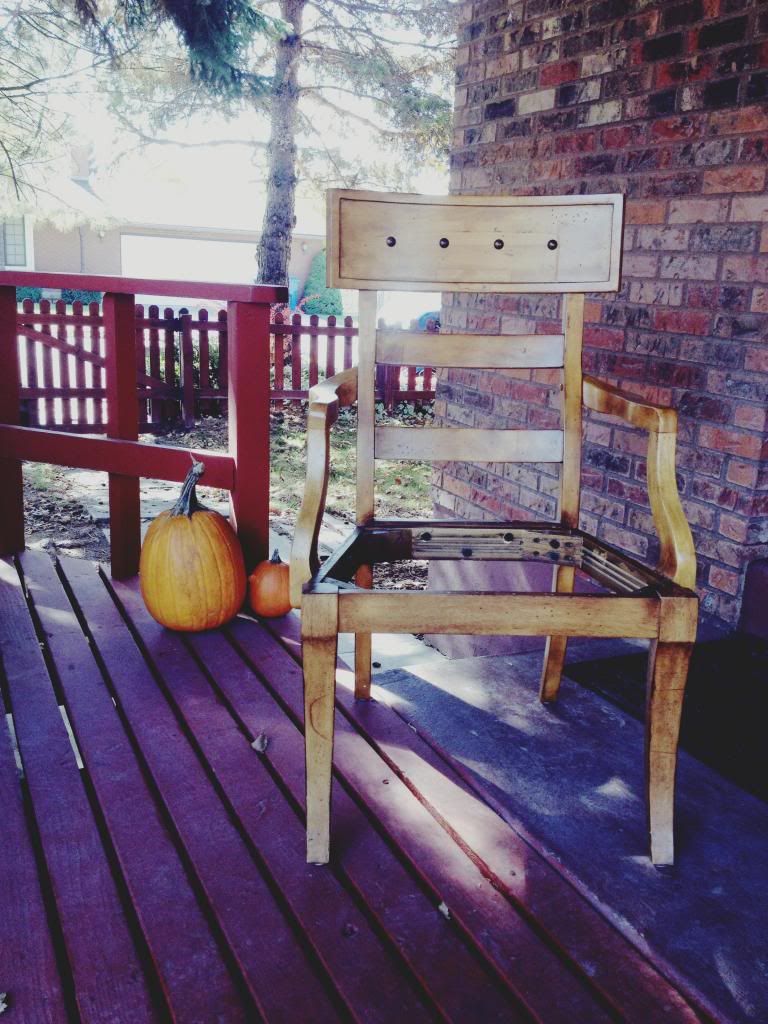 Well, I swallowed my fear and there was no looking back. We started out sanding and painting the chairs, but after my fingertips were about bloody only one chair later, we decided to try using spray paint! It worked like magic and made the job a lot faster. I am so glad I decided to be brave, because the chairs look awesome. I feel like they especially work because we painted the walls and ceiling in the dining room white, so the chairs add some unexpected color. They also look very vibrant against the hardwood floors. I honestly can't see how I could ever sit down and eat a meal and not feel happy with all that bright color surrounding me.
The "after" pictures: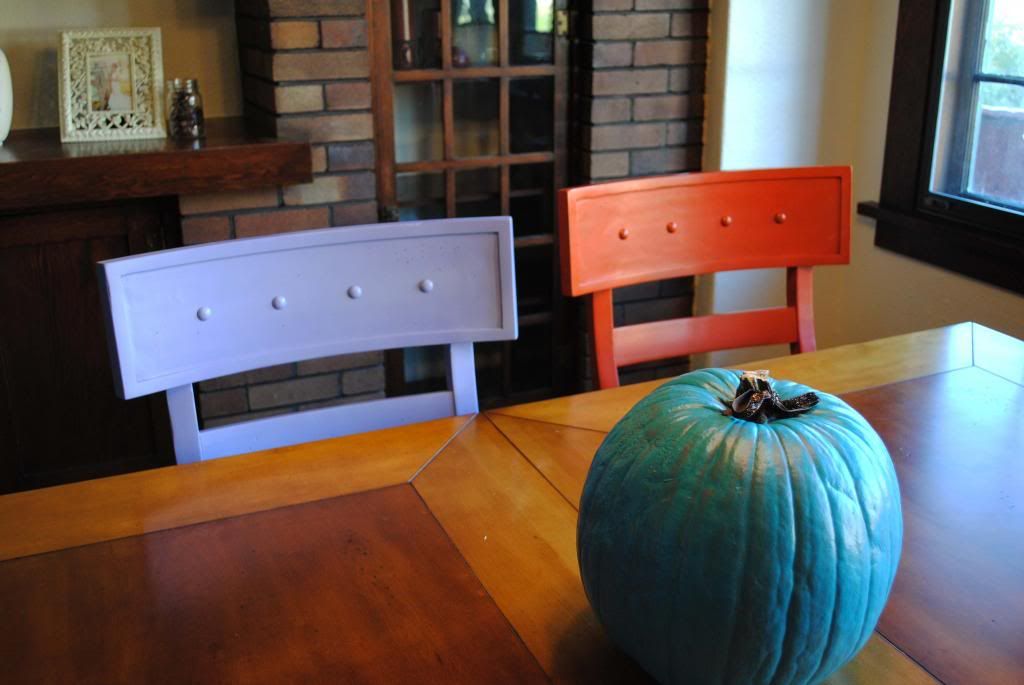 I feel like I should add, those white things hanging from the ceiling in the above picture are supposed to be ghosts. They'll come down after Halloween. Also, isn't my blue pumpkin a cutie?
Well, those are some of the latest bungalow projects and I'm not done painting yet. I'm busting out the brushes again this week. One project even involves some chalkboard paint. Sorry if my blog turns into "all Kelsey ever talks about is her dumb old house". I just sort of love it. Living in this wonderful place has given me a fresh way of seeing things and experiencing things. I feel like I've reached this new level of creativity and I just never want the creative juices to run out.