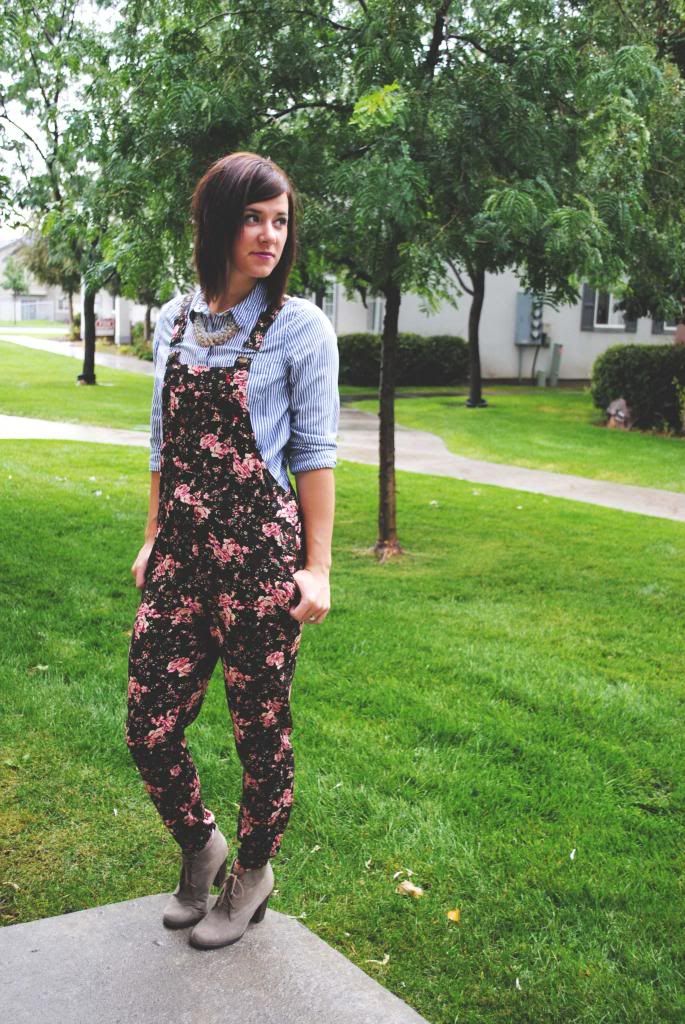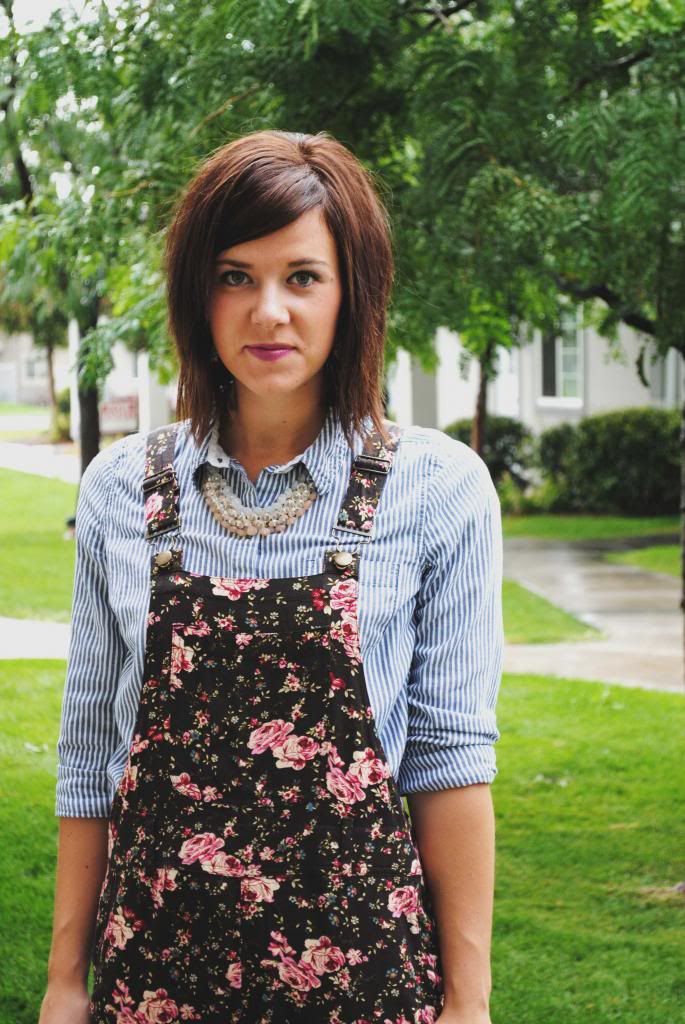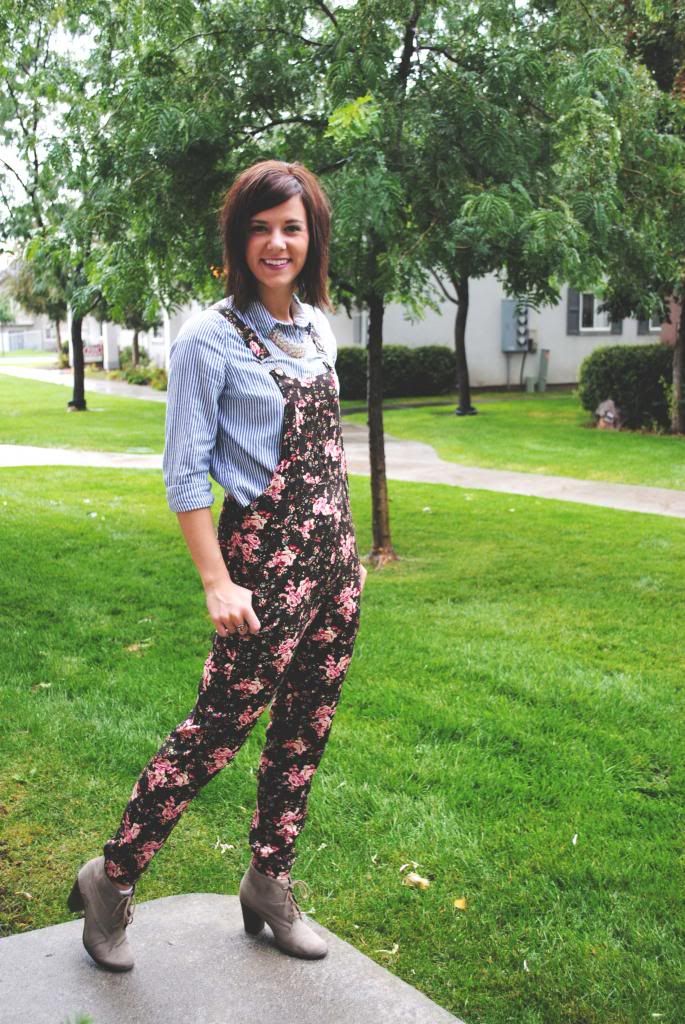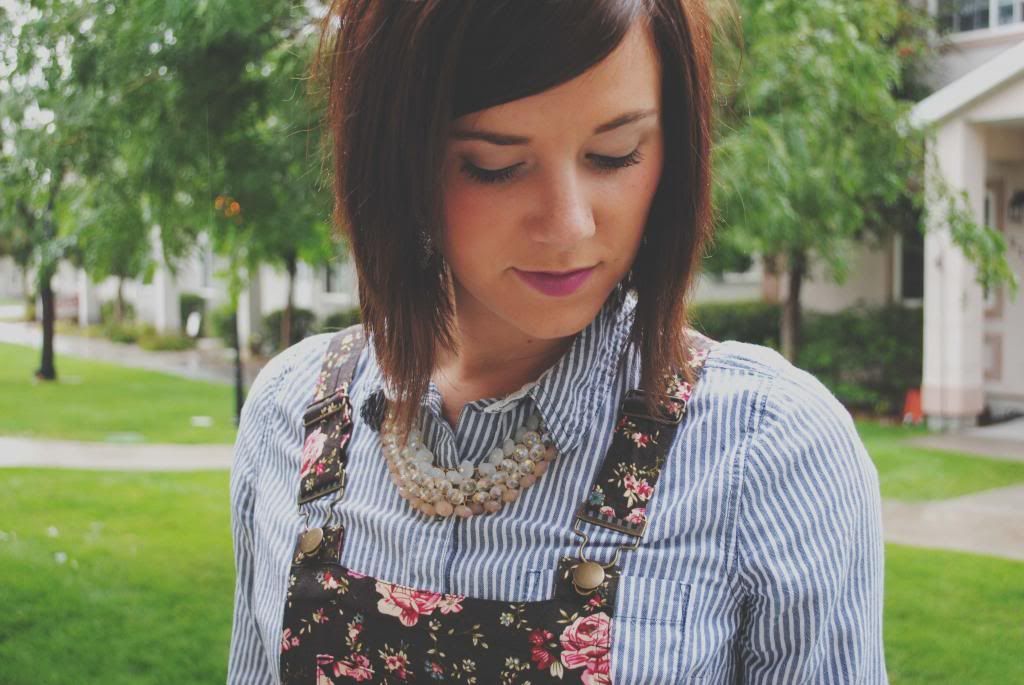 floral overalls: Forever 21, button up: Old Navy, boots: K-Mart, necklace: Smith's
I woke up on Friday to rain and I just knew it was going to be a good day. Then I put on my overalls and knew it would be an even better day. To make my Friday a complete masterpiece, I met a few of my high school chums for dinner.
When my friend, Brooke, gave me a hug goodbye she said in a cheerful voice, "I just love your overalls."
You must know, Brooke is a jeans and a t-shirt kind of girl. She's a total bombshell without even having to try.
So a compliment from her on my overalls made me blush a little and I said, "Oh, thanks. They're kind of crazy."
And she answered, "No, I love them because they're so you."
And that made me extremely happy. My friends still love me even though I'm a crazy person and dress like I'm in grade school. How great it is to be loved by people who fully accept all parts of me. So thanks family and friends for loving me, even though I might embarrass you. I promise I won't play with my food at the dinner table.