Well, according to my calendar and the cooler temps here in the mountains of Utah, it appears to be fall! The very best season. It feels so cliche to say that because, like, everyone's favorite season is fall. However, in high school when everyone's favorite season was summer, my favorites were fall and winter. I have never been much of a summer girl. I absolutely love parts of summer but when looking at the season as a whole, it's not my favorite. I don't like the heat, I don't like being sweaty, and I am not crazy about summer fashion. When I'm at a cookout, on a hike or swimming then summer is the best. But on an average day in summer, it's usually just hot and I want to sit by a fan without any clothes on.
But let me not remember the days my clothes stuck to my skin, or the days I dreamed about being at the pool instead of at the office, or the days mosquitoes attacked my legs. Instead I'll reflect on the happy things by looking at this amateur collage of all my favorite summertime Instagrams.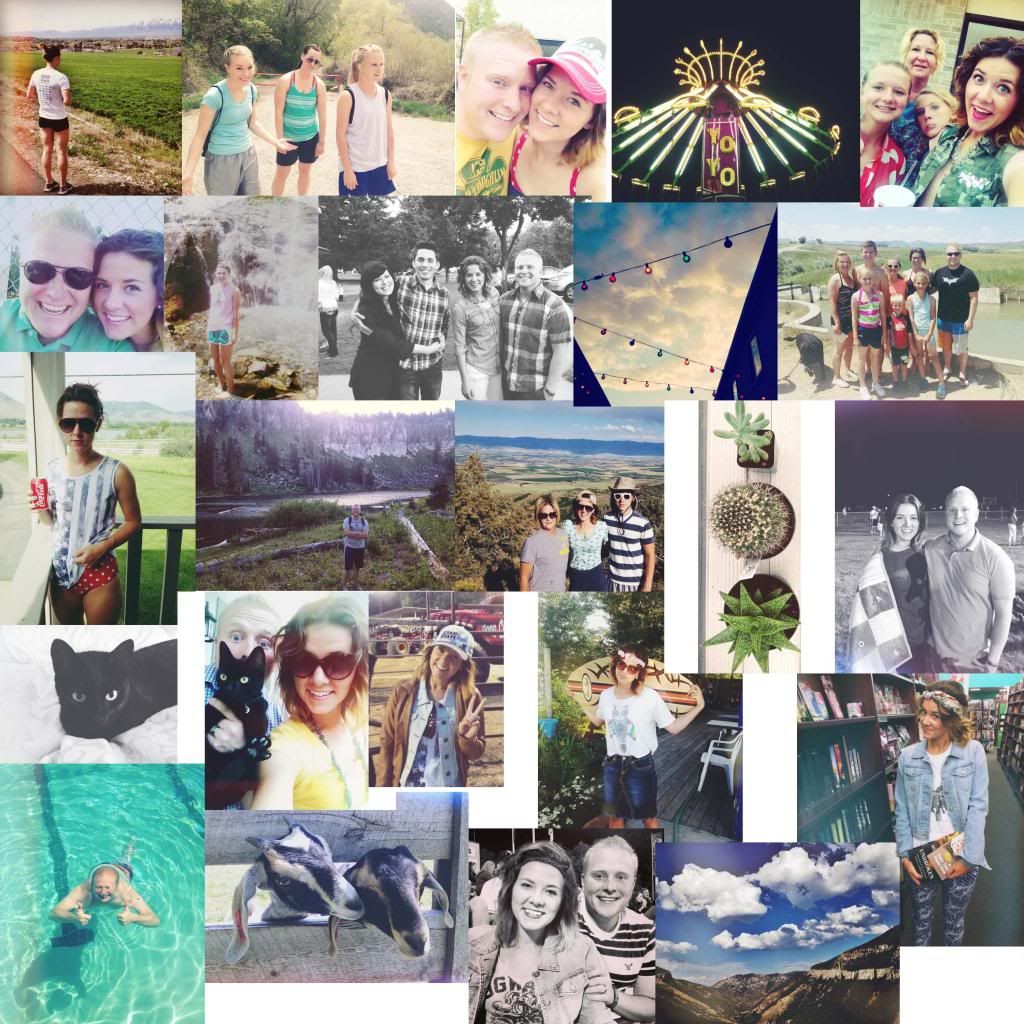 Summer morning runs. Swimming. Hiking. Sun-kissed skin. Monster truck shows. Amusement parks. Family gatherings. Four-wheeler rides. Fireworks. Yes, I'll choose to remember all that wonderful goodness.
I also want to add, I actually really love summer a lot. I think I was just bitter this year because it was so extremely hot. That is all.
You can find me on Instagram @mrskellwell.