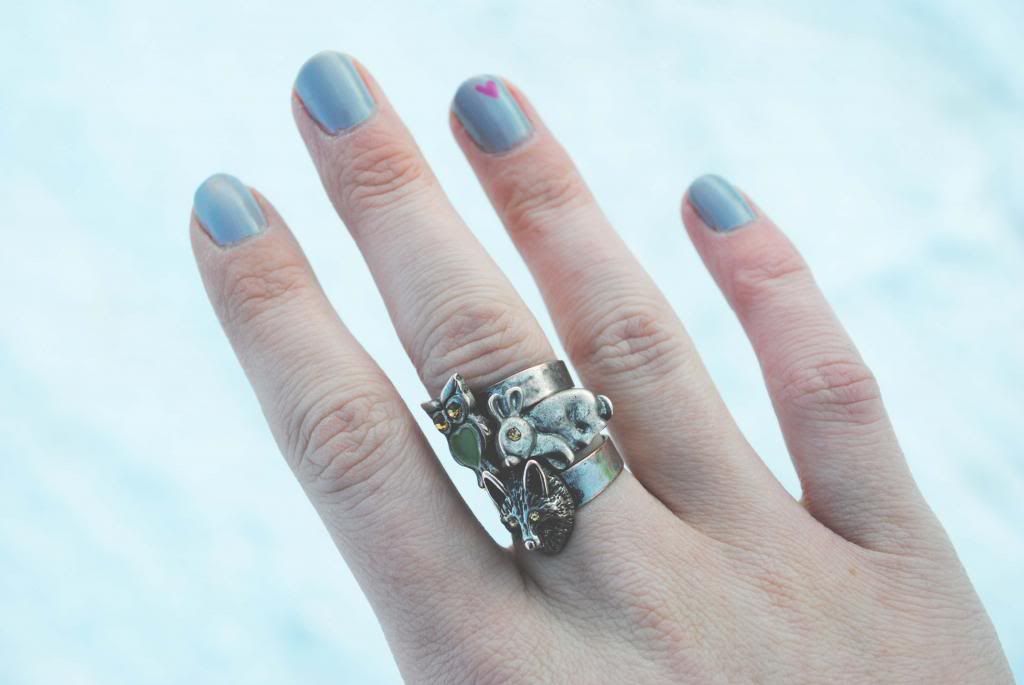 button-up: TJ Maxx, jeans: Ross, boots: Ross, bracelets: H&M, rings: Kohl's, camera earrings: Violet Hill Boutique
I have been yearning for something studded for quite some time now. So I was ecstatic when I came across this blouse in my favorite shade of green. Not only that, but it was a TJ Maxx find, which means I could buy it and not feel too guilty! Hip hip hooray for affordable clothes.
And the only thing more awesome than a studded collar, is the fact that my ten year old sister took these outfit photos for me. I think perhaps we have a future blogger on our hands?