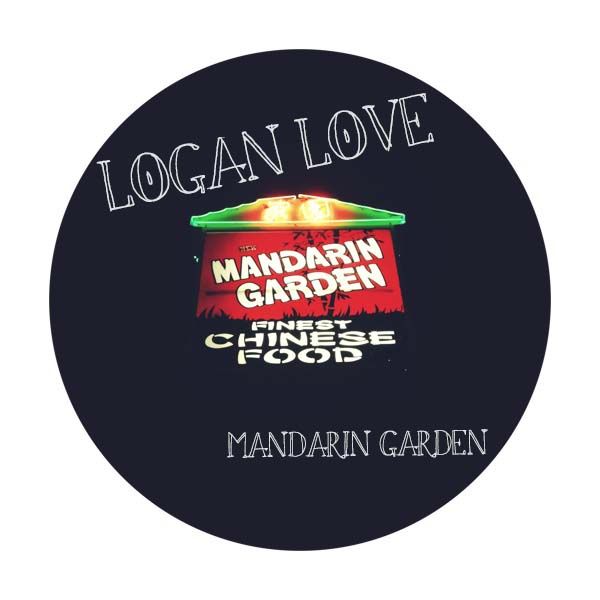 Logan Love: Mandarin Garden
432 North Main Street
Logan, UT
There is nothing quite like going into a restaurant and feeling as though you stepped back in time thirty years, and then being pleasantly surprised when you are presented with good food and top notch service. This is what Mandarin Garden was for me and Brian during date night last week. And I suppose it's the way every good Chinese place should be. You know, a little dilapidated (still very clean) with really good food. I think my heart will break if they ever renovate the place. I love the lanterns hanging from the ceiling and the floral wallpaper that seems to be clinging to the walls for dear life. It is quite the endearing atmosphere.
When we arrived, the place was jumping, but we only waited about 45 seconds before they got a table ready for us. Our waiter constantly made sure our drinks were full and that we were happy, which we were both super impressed with (he got a good tip). And I noticed that everyone who worked there was constantly busy doing something. No lollygagging around. If a person wasn't busy with a table, they were sweeping the floor, or organizing silverware. It's like they were all on their own secret mission or something. I like going out to eat good food, but good service is also a must for me. If I go somewhere with really awful service, it doesn't matter how good the food tastes. The bad service puts a nasty taste in my mouth long before I get any food. So when I go somewhere to eat where I get both tasty food and sweet service, you bet that place has my business. I will always go back to Mandarin Garden. While we were there, we both felt like we were important. It's nice to feel important. It's also nice when your plate of orange chicken looks like it was created by a professional artist. . .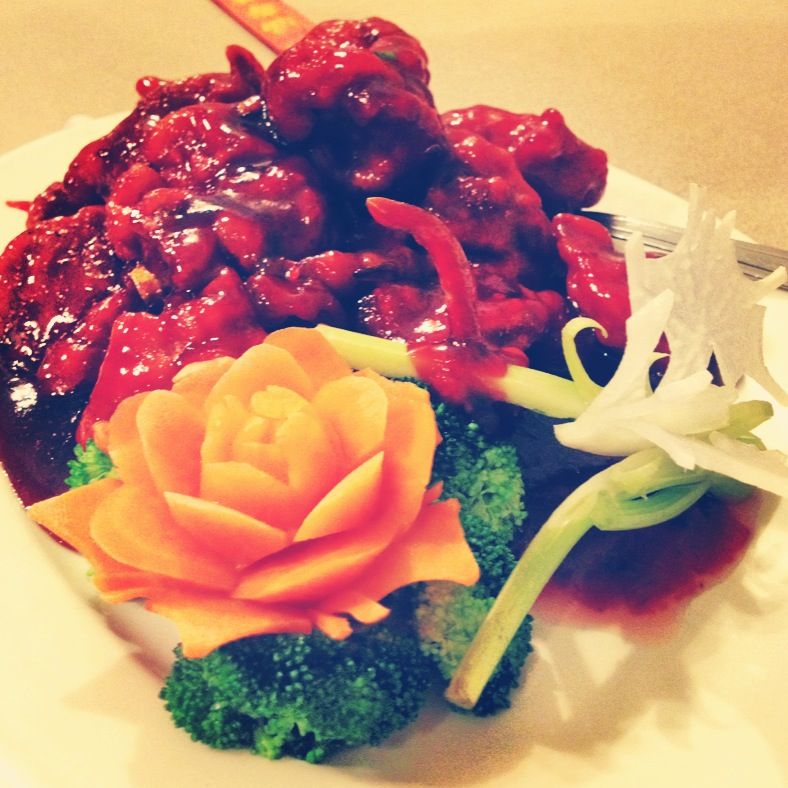 Also, a word of advice, the servings are quite generous. Along with that huge plate of chicken, I also got a pot of rice. Brian and I decided we should have split a meal. But it was nice having leftovers for the weekend too.
The worst part of the night was probably Brian's fortune he got in his cookie. It was kind of a. . .negative fortune. We both laughed really hard and I mocked him the remainder of the night. Give up on all your crazy dreams, Brian. The fortune cookie told you to. . .
For good Chinese food, excellent service, and unpredictable fortunes, hit up Mandarin Garden if you are in the Logan area. You'll have a real good time.