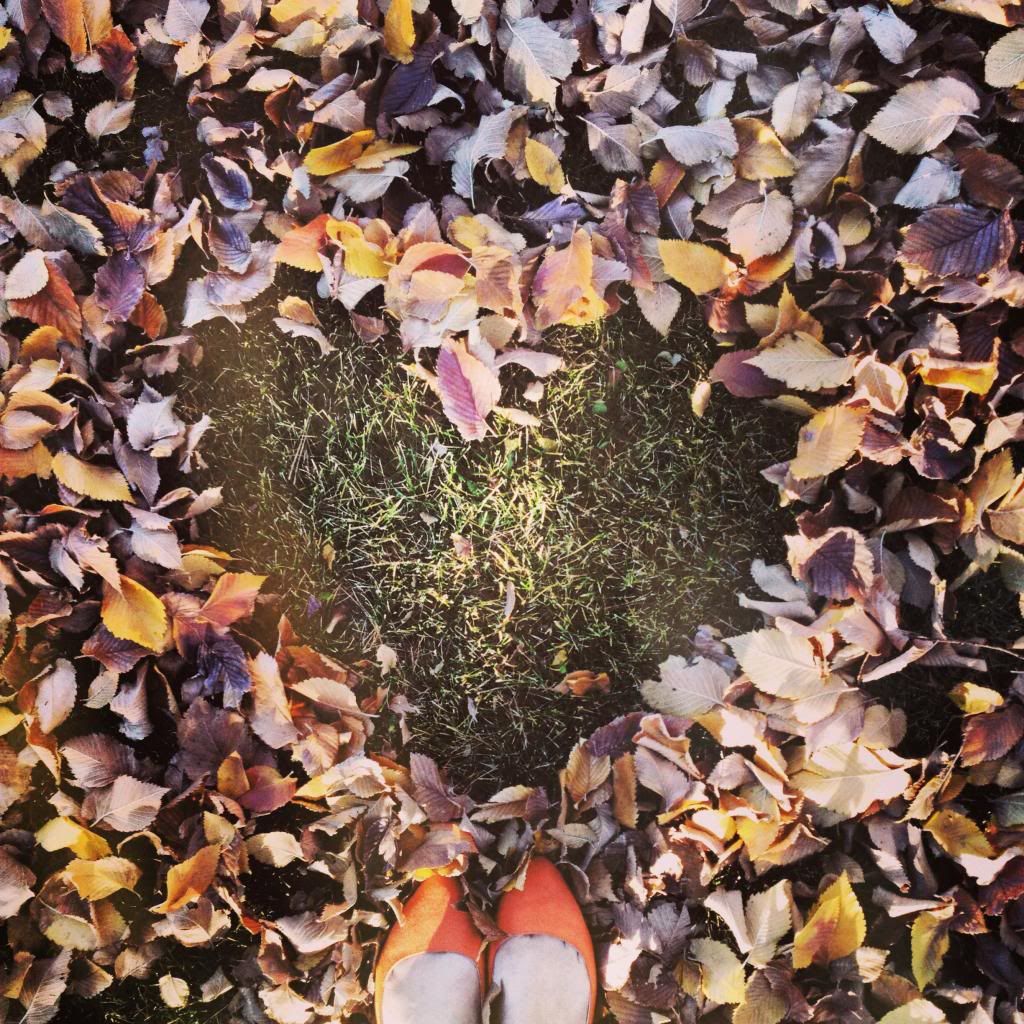 I am quite proud of this ridiculous photo above. I arranged the heart out of the leaves that were, at the time, taking over my lawn. Then I started snapping photos. I obviously had to get my feet in the picture because, duh, that's cute or something. Then a guy drove past my fence on his bike and stared at me and I felt super ridiculous. Don't mind me, biker dude, I'm just making hearts out of piles of leaves. I'm an adult.
Speaking of that, today before Brian and I went to a meeting, I ran to the bathroom mirror to quickly apply lipstick and said, "Sorry, I need to put this on so I'll feel like an adult." Honestly, do you ever hit a certain point where you actually feel like an adult? I kind of hope I don't.
I think I like room temperature water.
This week, I've been feeling so overwhelmed yet so thankful all at the same time. It's a weird mixture of emotions.
A couple nights ago, I walked out to my driveway to get in my car and a couple was walking past on the sidewalk. They startled me. I wasn't expecting a couple to be there in the darkness strolling past my car. I jumped and I screamed. It was embarrassing.
I bought Snowflake Ritz Crackers at the store instead of the regular ones and it was basically the highlight of the day.
That was a lie. It wasn't the highlight of my day. But pretty close.
BWell brought home a deep fryer and now we want to deep fry everything in sight. We're Americans and that's how Americans gotta eat. Okay, I'm kidding. We actually strive to eat healthy for the most part. However, we do want to experiment. We've mostly just been making fries. So, friends, what do you like deep fried? I think I need to try some deep fried Oreos because I've never had them.
I'm going to Selena Gomez's concert this week. Yeah, that's totally happening. When you're ready, come and get it.