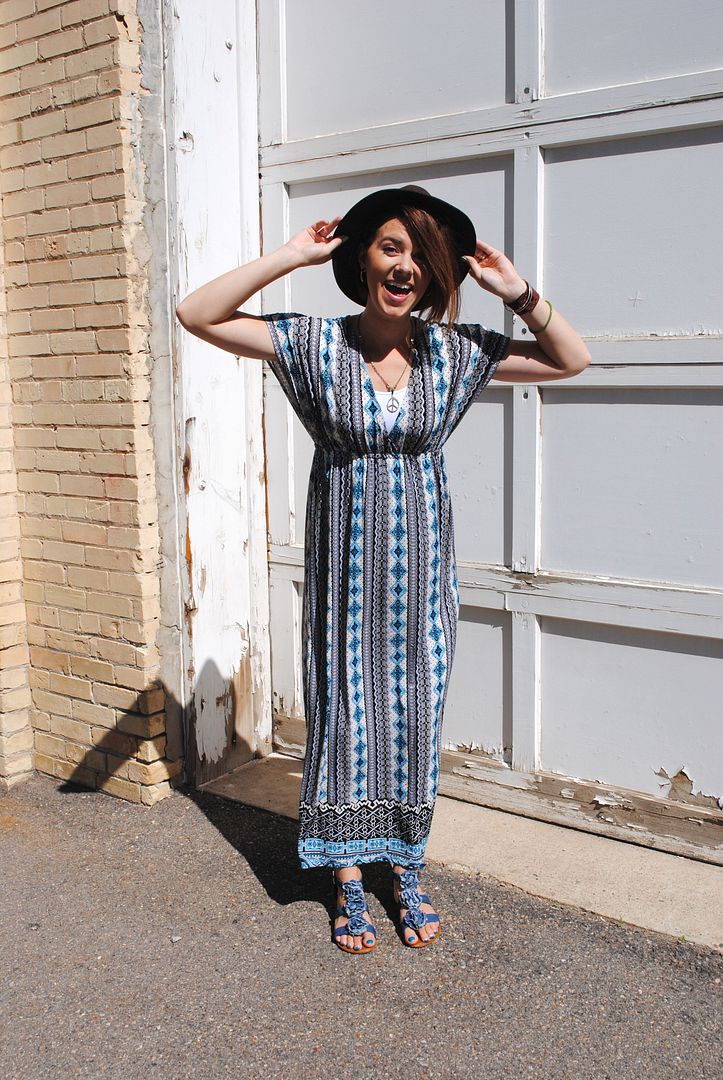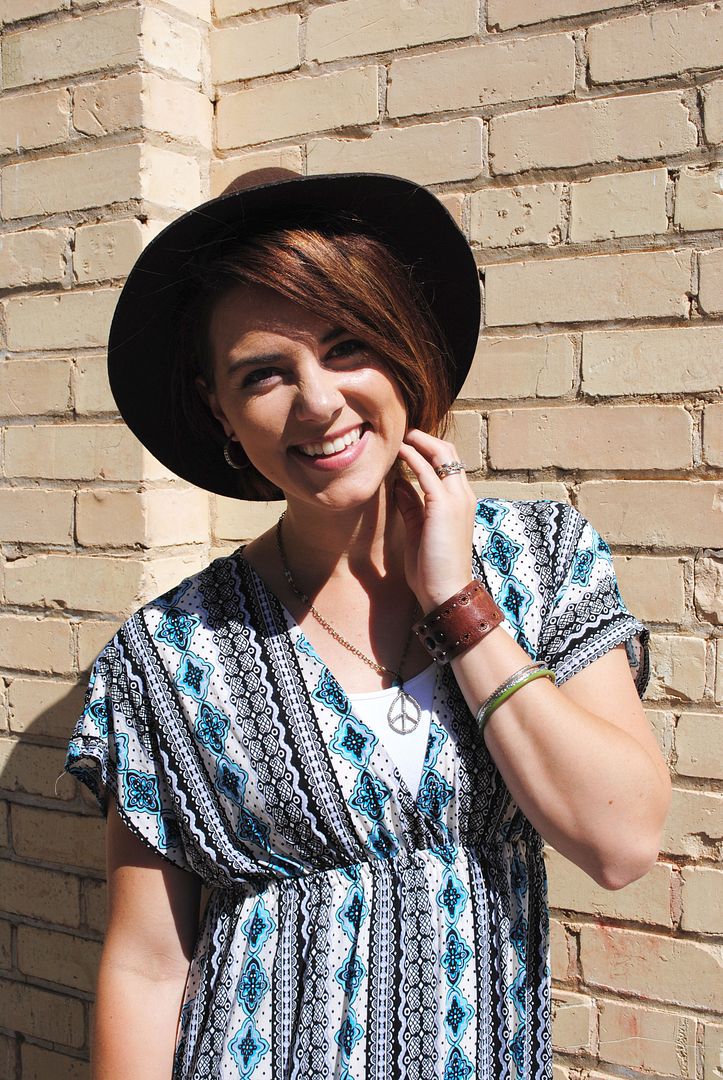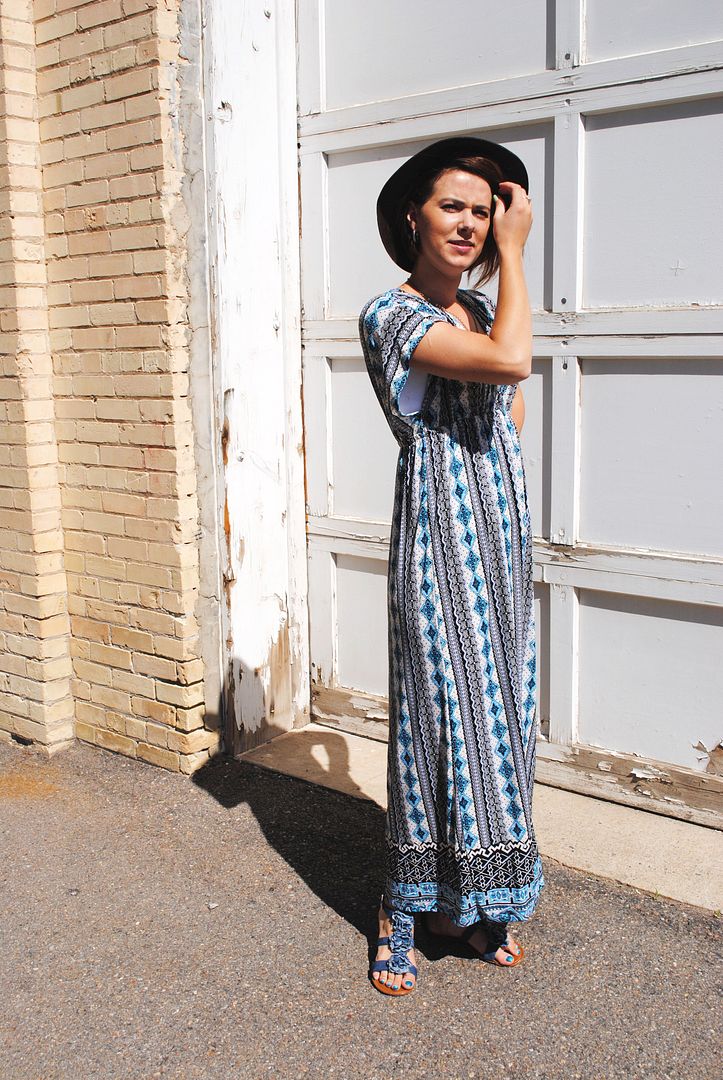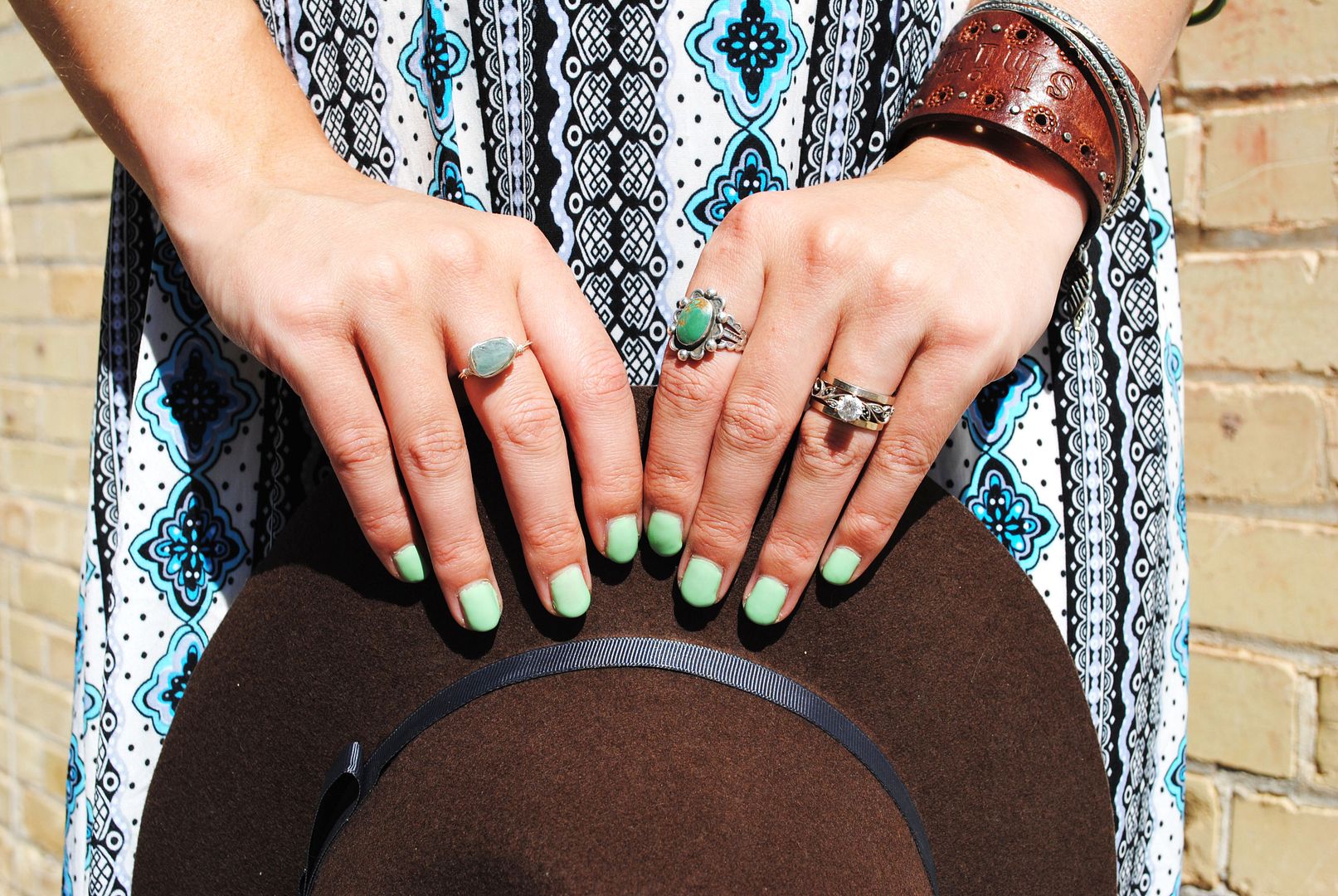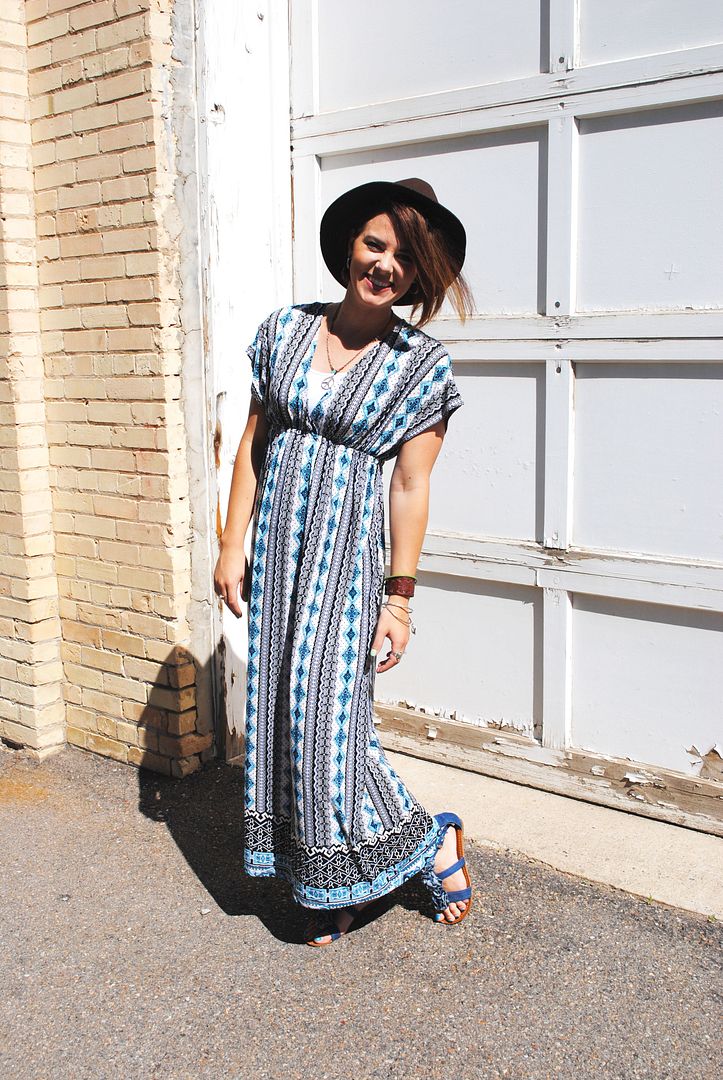 dress: Ross, hat: Roolee Boutique, sandals: Head Over Heels
About a month ago, I went to Ross looking for some cheap and cute flower pots. But alas, whenever one walks through the doors of Ross, they often exit with items they had no intent of purchasing. This is the story of how I got this dress. It was just hanging there on the end of a rack, begging me to take it home. I imagined myself wearing it to the farmers' market as I ran my hands across the light and cool fabric. I reached for the price tag and turned it over. Seven dollars, you say? Sold.
I didn't even try it on before leaving the place. I do wish it came floor-length rather than ankle-length (slightly awkward), but you get what you pay for I suppose. I can't complain. I plan on wearing this hippie dress quite a lot this summer, paired with a hat and some comfortable sandals. For this outfit post, I accessorized with what Brian calls my "adventure hat". Everyone needs to go on an adventure every now and again, am I right?
Just a random sidenote: Brian took these photos of me in the heat of the day, so pay no attention to the brightness and the glistening of my sweaty face. Summer is here to stay for a while, folks!