And then Munch came along and stole the show. I need to take modeling lessons from him . . .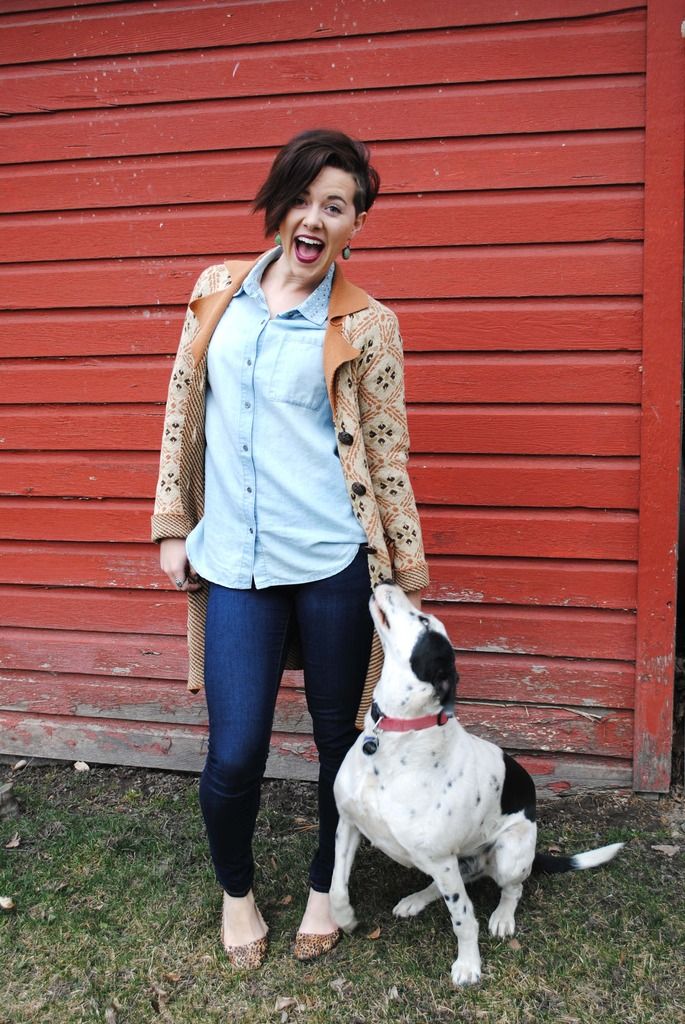 coat: Adornit, blouse: Kohl's, jeans: Head Over Heels, flats: PacSun, earrings: Adornit
I wore this outfit on Wednesday. I even wore lipstick which made me feel pretty snazzy.
I'm a radio deejay on a Top 40 station. Sometimes we have tours from schools come through to check out what a radio station is like. On Wednesday, a tour of middle school students came to visit. My station is pretty popular among the middle school students, so I was excited to introduce myself and play it cool with them. Luckily, I was also dressed to impress. They came into the station, said hello nervously, and started asking my questions about what it's like to be a deejay on the radio. Then we took a group photo together.
Immediately after they left, I realized I had lipstick smeared across my front teeth. Fail. So much for tricking any teenagers into thinking I'm cool. It must be true what they say. I have a face for radio.
Here's to a brand new week of daring to wear lipstick! Also, my coat I'm wearing from Adornit? It's a true work of art. Heart eyes for forever.